Rolling with the High Rollers: Northwest Prime Time's Impressive Advisory Committee
THE TRUE-LIFE ADVENTURES OF A SENIOR NEWSPAPER PUBLISHER
November 1, 2023 at 5:30 p.m.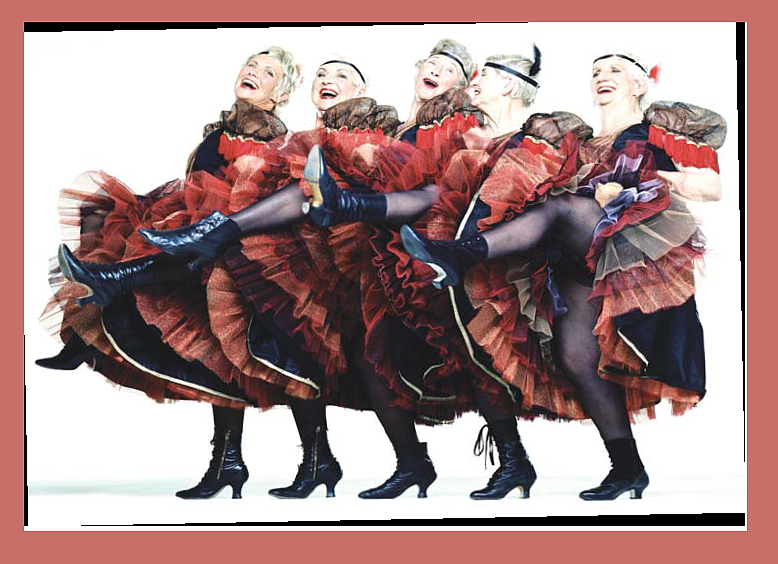 ---
...by Michelle Roedell, Editor, Northwest Prime Time
---
Readers of earlier blogs may recall that co-owner Chris Mitchell and I had no experience as publishers when we lucked into owning the longtime senior newspaper, Northwest Prime Time. As I expressed in my first blog post, "After a few twists and turns, Northwest Prime Time was reborn. To say Chris and I were green and inexperienced is an understatement."

We managed to muddle our way through the first two or three years, finally learning enough to know that there was a lot we didn't know.

Enter Chuck Nau.

Chuck Nau was the consummate newspaper man. He actually started out selling newspapers as a boy. His long list of accomplishments included directing the advertising department at The Seattle Times and then moving on to his own publishing consulting firm.

I don't remember how we became acquainted with Chuck, but he was instrumental in dragging us to the next level of business. I do remember that Chuck was knowledgeable and funny. Plus, he told it like it was. He may not have uttered the words "rinky-dink," but we got the gist.

He started with our "Media Kit," the brochure we sent out to businesses to sell ads. Chuck fanned out samples of media kits from other publications.

Gulp.

We immediately saw that our rinky-dink media kit looked like somebody's elementary school project. Who am I kidding. Young kids are so sophisticated these days, I'm sure they would have done a better job.

While still consulting with Chuck, we met up with a guy named Zev Siegl. If that name is not familiar, perhaps this one is: Starbucks. Yup, Zev was one of the original founders of Starbucks. Zev was born in Detroit, but moved with his family to Seattle when his concert violinist dad became concertmaster of the Seattle Symphony. His mother was a noted educator, having founded The Little School, one of the first pre-schools in Seattle.

We met Zev when he was with the federally funded Washington Small Business Development Center, which provides no-cost business advising. Hmmm, no-cost means the same thing as free. Getting free advice from one of the founders of Starbucks sounded pretty good to us.

One of Zev's most repeated pieces of advice was to assemble an advisory committee.

An advisory committee is a group of individuals with expertise who volunteer their time to other organizations. Hmmm, having volunteers means the same thing as free. Getting more free advice from a variety of experts sounded pretty good to us.

We put together a rather cracking team, if I must say so myself. I couldn't believe that these highly accomplished individuals agreed to be on our advisory committee!

Here is the list and their fields of expertise:

Chuck Nau: Veteran newspaper sales expert. "Never let a sales lead fall from your list of contacts, no matter how many times they say no. Persistence pays off."

Zev Siegl: Business development. "Advisory committee. Advisory committee. Advisory committee."

Dan Madsen: Chairman & CEO of Seattle-based Leisure Care, one of the nation's largest privately held retirement and assisted living companies. Dan started as a manager of one of the communities and rose to become an owner of the entire organization. I was impressed with one of his quotes about the company: "We have a mantra, it's pretty simple: Family, philanthropy and business—in that order." 
Retirement communities provided our largest source of advertising dollars.

Dick Foley:  If that name sounds familiar, it's probably because he was a founding member and lead singer of The Brothers Four, the world-famous folk group. Or maybe you know Dick through his 16 years as an Emmy award-winning broadcaster on KOMO Television, host of such shows as Northwest Afternoon. By the time we met him, Dick was directing marketing and ad buys for Virginia Mason. 
Healthcare was our second largest source of advertising dollars.
Janet Ray: Public Affairs director, AAA Washington. In addition to leading the public affairs department of AAA Washington, Janet published the organization's travel magazine, and even developed radio spots about travel destinations. Her array of experiences in public affairs, publishing and the travel industry were highly relevant to Northwest Prime Time.

Travel and special events advertising represented our fourth largest source of advertising dollars.

Arts Ambassador: Keen-eyed observers may be asking, "Hey, what happened to Northwest Prime Time's third largest source of advertising dollars?" The answer: arts organizations. But this category calls for a bit more background. 
We did have an arts-related expert on our advisory committee: a well-connected arts patron rounded out the committee roster.

That arts patron was also one of our Arts Ambassadors, which was a new program we started shortly before the advisory committee began. We hired local actors to make presentations in retirement communities about upcoming shows. The actors would give a history of the shows, including little known, behind-the-scenes facts and gossipy chatter, along with dramatic readings, and even song and dance numbers for the musicals. It was pretty fun stuff.

I couldn't believe the response when we advertised for actors. Veteran performers, familiar to Seattle theater-goers, came to audition for us. Man, oh man. They were all fantastic and I hated saying no to any of them. Remember, we were rinky-dink. "Thems the breaks," shrugged one accomplished actor. "We're used to rejection."

The presentations were about upcoming shows. Arts organizations, like The 5th Avenue Theatre, for example, would provide tickets for giveaways at our presentations. The trick was that the arts organizations had to advertise in Northwest Prime Time to make it into the presentation. The bottom line was that we created the Arts Ambassador program to sell more ads.

I won't say the name of the arts ambassador who attended our advisory committee meetings in case her quote, which I'm about to reveal, was told in confidence. "I love coming to these meetings," she announced. "Dick Foley is such great eye candy!"
 

Victoria Andrews: Victoria is another name of note, although instead of serving as an advisor, she was part of the Northwest Prime Time team.
I met Victoria in yoga class about 20 years ago. (Believe it or not, we are still in the same yoga class together!) Back then, Victoria, who was between jobs, had been representing Northwest Prime Time at community meetings since neither Chris nor I were any good at that networking type of thing. Victoria has an impressive level of organizational and networking experience, plus leading meetings and making presentations. And while it wasn't too long before her next job came along, in the interim, we were lucky enough that she was available to run our Advisory Committee meetings. She kept the meetings rolling along pleasantly and efficiently. She offered a smooth, professional sheen to Northwest Prime Time. 
I'll tell ya; she lived up to the quality of that high-rise boardroom, which you'll read about next.
The meetings: 

Believe it or not, Dan Madsen graciously allowed our group to meet in the fancy boardroom of his corporate headquarters, located on the upper level of the Westlake Center high-rise in downtown Seattle, complete with courteous staff serving beverages and treats. It's been years and years since the last time I took the elevators up to the Leisure Care headquarters and walked through the plush reception room to that glass-walled boardroom overlooking Puget Sound. But I can still visualize the room, the table, and where everyone sat.

The advisory committee met perhaps a handful of times, and it was enough to make a big impression on us. 
What I remember most, beyond the fancy boardroom and the fantastic group of highly accomplished individuals, is 1) the general nature of their advice, and 2) the last time we met as a group.

First the advice:

I'm sure they had a lot of great advice but here is what I remember the most: Get out there more! Go to as many senior-related community meetings and events as you can! Make presentations! Sponsor more events! Be more visible! Do whatever you can to parade the Northwest Prime Time brand into the larger business community!

Their advice was excellent. And we did try to step up our game. But, remember what I said about Victoria Andrews? Chris and I are basically the opposite of her.
The last time we met: 
To say thanks to our advisory committee and other people who had helped us out along the way, we hosted a party at the clubhouse of a local rowing club overlooking Lake Union. Good food, good views, good company. It was a drop in the bucket in terms of paying back all the time and expertise freely given to us.

Thank you one and all.
In case you missed them, you can catch up on past blog posts with the links below:
---