A Northwesterner's New York Pride
The True-Life Adventures of a Senior Newspaper Publisher
September 1, 2022 at 9:20 a.m.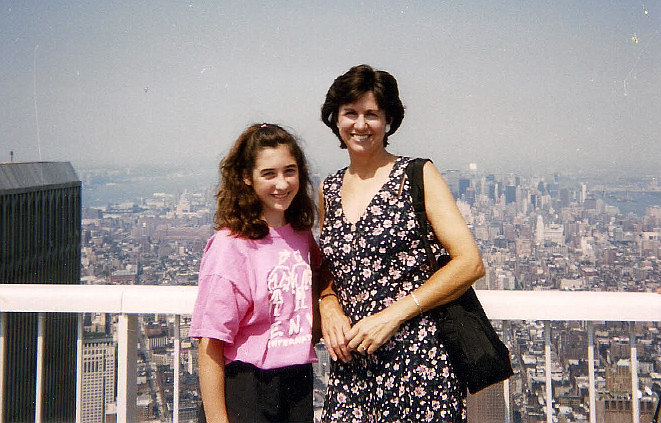 ---
...by Michelle Roedell, Editor, Northwest Prime Time
---
My last blog post promised a long-awaited story of the nun who would call me after every edition to tell me in precise detail what I had done wrong.
However, I later realized that my first September blog post would need to address our first September as new owners of
Northwest Prime Time
.
The year was 2001. September 11 was the day to begin preparations for our next edition.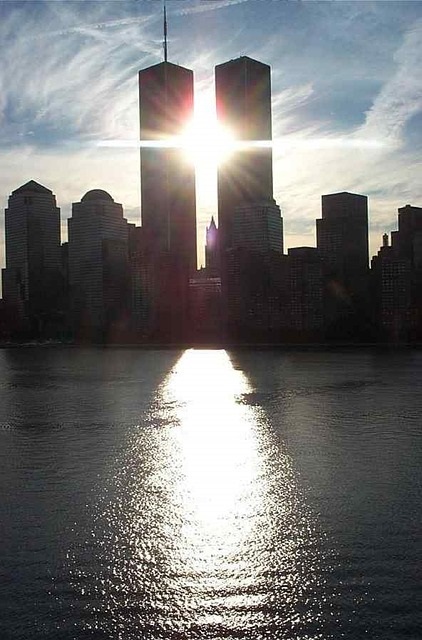 Like Americans all over the country and people across the planet, we were stunned and overwhelmed with confusion and grief as we watched New York City's Twin Towers collapse.
The world had changed in an instant.
With the flames and tumult playing out in front of my eyes, I could not grasp the task at hand: preparing the next edition of
Northwest Prime Time
.
How should we proceed? Could we even continue in business, I wondered.
Northwest Prime Time
tends to be a breezy, upbeat look at aging. Published only once a month, we did not cover current or breaking news. Our content had nothing in common with the events of that terrible day, a day that continues to resonate in the minds of all. It was also a day that could not go unaddressed in the pages of our publication.
As a new, inexperienced publisher and editor, I truly did not know what to do.
Then came the answer in the form of an email from a reader, Suzanne Beyer of Bothell.
Here is the story of what came next, in her own words.
* * *
"A Northwesterner's New York Pride" was the first article of mine that Northwest Prime Time published. Vol. 1 No. 4 October 2001 edition. (This began an over-20-year friendship and writer-editor working relationship that put such meaning into my life, with the opportunity to do what I love best...write!)  I had picked up Northwest Prime Time on the stands at our local Northshore Y and always liked the varied articles. It was free and targeted my over-50 age group.  At the time, I was totally devastated with the tragedy and destruction of 9/11 and just wished to reminisce about my NYC upbringing in a world prior to the World Trade Center. But, who, what magazine "out here" would be interested in such an article? I was traumatized by the 9/11 events and the only way to release this was to write.  Northwest Prime Time appeared to be a perfect fit for my piece as I felt some of the readers might be fellow New Yorkers, and maybe the age group alone would relate to memories of my roots.  Michelle almost instantly replied to my pitch. The reply was positive, asking me for a photo. I was in Heaven. Ironically, a co-worker of Michelle's had a daughter who played high school volleyball. So did I. We would meet at Bothell High School gym where I handed her the photo of myself and daughter standing on top of the World Trade Center in1994.  My article, and the destruction of the World Trade Center, turned into a slew of memories for me. I was born and raised on Staten Island. When my daughter, Sabrina, and I stood on top the World Trade Center, I pointed out to her the bridges (sometimes getting them wrong), and south to Staten Island looking at my high school, Curtis H.S.  She said, "Mom did you go to school in a castle?" Well, yes. We called it the Castle on the Hill. It was Collegiate Gothic Architecture, over 100 years old, with turrets and gargoyles, with a rigorous academic program. It also had a swimming pool where I excelled, and offered German as one of the languages, which I loved and later majored in.  The article mentions my working, after college, on the 70th floor of the Empire State Building which we called, "Empy." I served as a German-English secretary for Thyssen Steel Corporation, headquartered in Duesseldorf, Germany.  Like my Staten Island classmates, friends to this day, we all have a feeling of total pride when we answer the question, "Where are you from?" I really can't imagine any other place like NYC where there were cultural happenings and opportunities galore. I felt so lucky to have been raised as a New Yorker.  My article talked about that New York sense of pride:  "At this moment, the entire United States grieves side-by-side with New Yorkers. We all share that New York sense of pride just knowing those 'tough' folks will comfort and support each other, brainstorm together to accomplish things and rebuild on that inner core that no one can seem to truly define – and no one will ever destroy!'" To my shock, I picked up the October Northwest Prime Time edition and staring me in the face was my article "A Northwesterner's New York Pride" and the photo of daughter Sabrina and I atop the World Trade Center.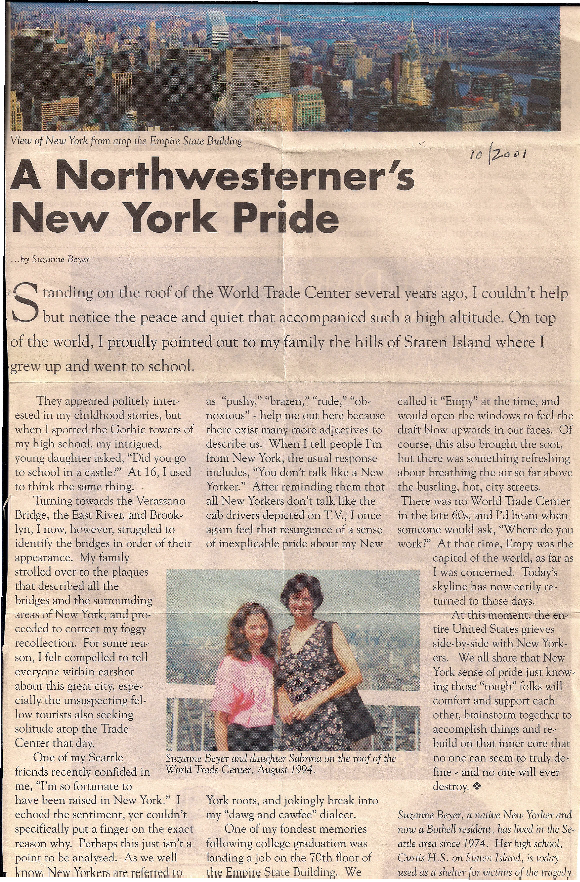 Felt like running around the neighborhood heralding the joy of seeing my piece as a feature article.  I'm not sure how many copies I lifted off the stand at our Y, but enough to give to friends and send to East Coast relatives, all of whom were just as joyous as I was.  When rereading the article, I once again travel back to my roots. My thoughts and feelings now of being a genuine New Yorker are just as strong as when I wrote it. I sure had a solid core to build on. My New York pride has served me well.  I returned for my 40th high school reunion in September 2002. We girls boarded the Staten Island Ferry to pay our respects at Ground Zero. The fenced off vast area was a sacred construction site, as we stood in silence trying desperately to imagine what had happened.  We walked across the street to St. Paul's Chapel, the oldest church in NYC, which withstood the blast. On the wrought-iron fence hung posters, mementoes, caps, T shirts, sayings of love and tribute from all over the world. There wasn't a square inch free to add anything.  Inside, we witnessed the boot-printed pews where the first responders lay down to rest, served water and food, and were given anything they needed. George Washington's prayer cubicle became a place where the weary got foot massages.  Visiting St. Paul's brought on the tears for all of us.  Since then, I've written several articles about the class reunion of my roots, and the piece, "Another Layer of History," after witnessing the tributes surrounding St. Paul's. 
* * *
Suzanne's "pitch" and her heartfelt article put
Northwest Prime Time
back on track and back on the stands.
Thank you, Suzanne.
You will hear about Suzanne again in a later blog as she, among other things, created our longstanding and popular column, Scenes from Childhood.
But next, look for the story of that nun.
In case you missed them, you can catch up on my blog posts with the links below:
---