Northwest Prime Time: Our Very Own Field of Dreams
August 1, 2022 at 12:00 a.m.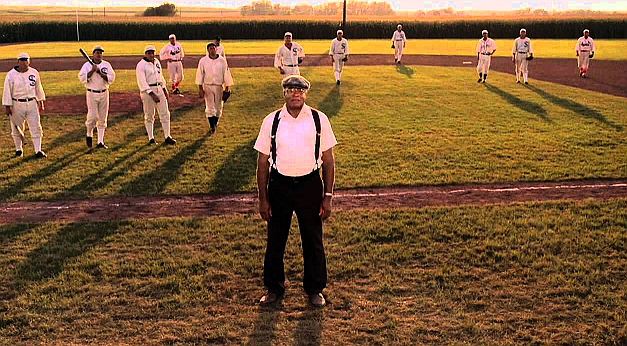 ---
...by Michelle Roedell, Editor, Northwest Prime Time
---
Our last post ended after that miracle of miracles: Chris Mitchell and I became not only publishers of
Northwest Prime Time
, but also owners. Part of the miracle was that we took over ownership without paying a dime for the publication that had been a part of the senior community for so many years. While no cash was involved, we did invest long, sleepless nights and a considerable measure of blood, sweat and tears.
The cliffhanger, as you may recall, was that staying in business had required saying goodbye to our experienced editor. It was up to me to take over that role: an untested and unpaid leader of the pack.
At first this seemed somewhat do-able since the previous editor, Wyn Berry, had set up a stable of proficient writers. Mysteriously, those writers disappeared into the mist along with Wyn, who had brought them on board in the first place. I was left to produce my first edition without any content to publish.
I didn't have time for more than a minute of panic. Instead, I got on the phone and started calling every senior organization, senior center, senior expert, and any other entity with senior in its title. My question to them all: "Would you like to write for
Northwest Prime Time
? Oh, by the way, the deadline is just around the corner."
While the answers kept coming back in the form of no, some were able to submit content for one or two issues. And many had ideas to share. One of those ideas led to our longtime writing connoisseur, Ariele Huff.
Ariele Huff has been helming
Northwest Prime Time'
s Writing and Poetry Corners these many long years, and in more recent times, her online segment, SHARING STORIES. She started with us in December 2000.
---
---
Ariele's experience in the field is long and impressive. She first published at the ripe old age of 12. Since then, she's had a lifetime career in writing, with thousands of published articles and columns as well as 21 books. She has been editor of more than a dozen periodicals, including newspapers and magazines. She also worked as an acquisitions manager at a publishing house. "Teaching, writing and editing other people's work has been a satisfying addition to my love of words and the power they have," commented Ariele.
On top of the breadth and depth of her experience, Ariele proved to be a willing sounding-board and giver-of-advice to
Northwest Prime Time
. Believe me, in those early days I called her every time we were in the throes of publishing a new edition. She was always generous, patient and kind, and provided invaluable guidance. Thank you, Ariele.
In the last post I teased that
Northwest Prime Time
had something in common with the Academy Award-nominated movie,
Field of Dreams
. In the film, Kevin Costner plays a farmer who builds a baseball field in his cornfield that attracts the ghosts of baseball legends, including Shoeless Joe Jackson and the other seven Chicago White Sox players permanently banned from the game for throwing the 1919 World Series. Costner's character built the field because he kept hearing a voice telling him, "If you build it, he will come." This is often misquoted as, "If you build it, THEY will come." That's where I see the similarity with
Northwest Prime Time
. Little did I know during those early days of angst while searching for writers that, if you are an editor, you will be
inundated
with people asking to write for you.
Come they did, the writers that is, but that is a story for another day.
Next up: "A Nun's Story: The sister with the heart of a newspaperwoman." As it turns out, Ariele was not my only advisor during those early days. Each month after our new edition came out, I received a call from a local nun telling me everything that I had done wrong. I grew to look forward to those calls.
In case you missed them, you can catch up on the first four blog posts with the links below:
---