It's a Small World
How a local family by the name of Reynolds became intertwined with Northwest Prime Time
April 3, 2023 at 2:29 p.m.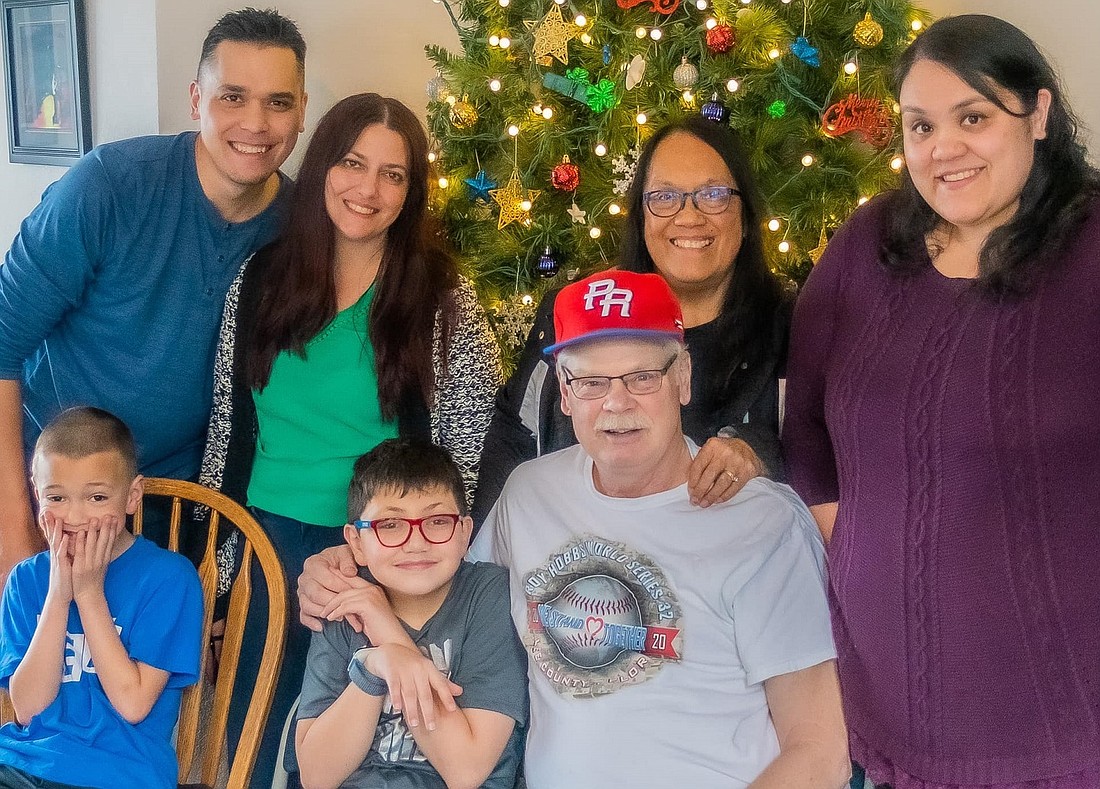 ---
...by Michelle Roedell, Editor, Northwest Prime Time
---
Once upon a time, a little girl by the name of Helena lived with her family in the logging and mining town of Northport, Washington, population 300. Sitting on the banks of the upper Columbia River not far from Washington's northeast border, Northport feels far away from the southern outskirts of Seattle where I spent my childhood. Yet, when you consider the journey that Helena's parents made to Northport from the Philippines after meeting during WWII, northeast and northwest Washington don't seem that far apart at all.
Later, I'd learn just how close two seemingly separate worlds can be.  
I met the dynamo known as Helena Reynolds through her work as a program and activity coordinator at the Kent Senior Activity Center. I soon realized that the word "activity" is a good choice to associate with Helena, though it falls short in describing all she accomplished at the center. Helena is a whirlwind of energy and that joint was jumpin'!
(As an aside, the slightly over-five-feet-tall Helena played varsity basketball for both her high school and college teams. She doesn't let mere physics stand in her way.)
I once read that Helena's life-long mission is to make a positive impact graciously…one smile at a time. I believe it. She cast that magic spell on us at Northwest Prime Time.
My fellow conspirator, Northwest Prime Time co-owner Chris Mitchell, met Helena first. Readers of this blog may recall that Chris worked at the former incarnation of our senior publication when it was owned by Neil Strother.
Helena remembers that early association. "I worked promotional trades with Chris when I was at the Kent Senior Activity Center and he was doing marketing with Prime Time Journal," she says. When Chris and I became owners of the revived version, "That's the first time Chris mentioned you. He said I'd have to deal with you…" Notice the word, "deal." I guess I sounded intimidating, but that was before Helena ever met me. Thankfully, she added "LOL" (laugh out loud) at the end of the sentence about being intimidating. I LOL at the idea myself.
When Chris and I took over the newspaper, those marketing ties with the Kent Senior Activity Center continued. So, the first connection with the Reynolds family was through Helena's outreach to Northwest Prime Time to help sponsor events.  
Helena and I soon became friends, meeting for lunch whenever the stars aligned. Through Helena, I learned so much about the world of senior centers, which play a crucial role in the lives of older adults and their communities. Not only did Helena work with the senior center in Kent, but she also served as president of the Washington State Association of Senior Centers.
A third connection between Helena and Northwest Prime Time came when, for a time, she became our distribution coordinator – working directly with the companies that delivered stacks of papers to over 1000 locations throughout the Puget Sound region in less than a week. With her eyewitness accounts of delivery snafus at the Kent Senior Activity Center, she came up with ideas and solutions, then began taking those companies to task (with her famous smile) and performing spot checks to ensure they were doing the job correctly.
Over the years, Helena has written several articles for the paper, including some featuring her husband, Dave, the championship pitcher for senior baseball teams. Those teams have earned multiple first-place medals and Dave received a gold ring at the Men's Senior Baseball League World Series. It's a big deal – Dave's teams are truly back-to-back world champs!
But the most impactful connection between Northwest Prime Time and the Reynolds family occurred after we'd been in business for about four years and learned that our longtime graphic designer was moving away. We needed to find a new one, pronto. Helena to the rescue. Or really, I should say Helena's son, Jason.
"When I sent you Jason's website link back in 2004, I did it because I knew you appreciated original art. I'd seen it on your walls whenever I visited," says Helena about being a proud mom to her son, Jason. Jason was an artist and a recent college graduate with a degree in graphic design. His website showcased not only his beautiful artwork, but also the layout and design skills needed to produce Northwest Prime Time. Helena claims she had no idea that we were looking for a graphic designer when she sent a link to Jason's site.
After we followed up with her talented son, she admitted: "When you contacted Jason, I feigned ignorance because I didn't want to seem like a pushy mom. I hoped he'd think you just happened to find his website on your own. I then discovered that his site wasn't live and the only way you could have seen it was by my sending it to you…" Ha! She was, in her own words, busted.
But we've been thankful ever since. Working with Jason has proven to be a vital, fabulous boon to our business (and a calm link to sanity during our crazy deadlines), going on for close to 20 years now. But that's a story for another day. You will learn more about Jason Reynolds in the next blog post, coming out in early May.
In the meantime, here is one last connection between the Reynolds family and Northwest Prime Time, as explained by Helena: "The first time we met, I mentioned I'd lived in Mount Vernon, and you said your grandma's sister lived there, too, in Clear Lake," Helena remembers. Many of my father's relatives lived in the tiny burg of Clear Lake and environs, and – as it turned out – not only did Helena know them, she knew them well. She recalls, "That's how we discovered that your grandma's sister was my adopted Grandma Waidelich."
Yup, Helena and I are long-lost cousins. Her adopted Grandma Waidelich was my great-auntie Thelma.
"As best as I can remember, we met Grandma Waidelich at church (in Northport) when I was in elementary school," says Helena. Since Thelma's grandchildren lived way on the northwest side of the mountains, Thelma didn't see them very often. "She and Grandpa Con lived a block away, so we saw them all the time. She kinda adopted us by proximity, I guess. When she told mom she had a Filipina daughter-in-law, the two of them hit it off." As it turns out, Thelma's son had married a woman from the Philippines, and Helena's family fit right in... So began a lifelong connection.
At Thelma's 100th birthday party in 2002, Helena met my parents when my father announced to the crowd that he'd always been Thelma's favorite, ever since he was born on her birthday (my father was one of about 50 first cousins, so being the favorite was no small feat). About her Grandma Waidelich's centennial celebration, Helena adds: "My brother played 'How Great Thou Art' on the piano for her at the party. She had loved sitting and listening to him play in our living room when we were little."
The Reynolds family's relationship with Thelma Waidelich lasted until the end of her long life. Decades before I met Helena, before she and her son made so many contributions to Northwest Prime Time, she was part of my extended family, and I didn't even know it. A small world, indeed.
After 30 years with the city of Kent, in 2020 Helena Reynolds retired from the senior center but she is far from retired. She gives multi-media presentations on a variety of inspirational topics and is in the process of publishing a book. For more information about Helena, visit this link to her website
Helena Reynolds Presents
.
In case you missed them, you can catch up on past blog posts with the links below:
---