Northwest Prime Time Calendar of Events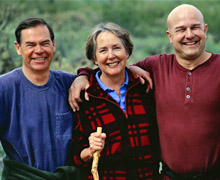 Each issue Northwest Prime Time features a unique calendar of events with a special focus on events "celebrating life after 50".

Senior Events
Wisdom Cafes
Free discussions for seniors, Jan 7, 2-3:30pm "Developing Resilience" Shoreline Library; 345 NE 175th St, 206-362-7550; Jan 16, 2-3:30pm "Are We Isolated?" Richmond Beach Library 19601 21st Ave NW, Shoreline, 206-546-3522;
Frye Museum's Creative Aging
Jan 9, 2:30-4pm (second Tues) Alzheimer's Café enjoy food & music in relaxed atmosphere; Feb 3, 11:30-1pm film clips followed by discussion, all events designed for people with memory loss and their care partners, no registration needed for these free events; other free events include museum tours & art-making sessions call for info, 704 Terry Ave, Seattle, 206-432-8265.
Dementia-Inclusive Films
Jan 13, 10am "Mary Poppins" starring Julie Andrews in relaxed atmosphere designed for people with memory loss, house lights left on low, people may get up and move around, $2-$10, Edmonds Center for the Arts, 410 4th Ave N, Edmonds, 425-275-9595, www.ec4arts.org
Shoreline LFP Senior Center
Jan 16, 10:30-11:30am "Speaking of Dying" explores the importance of being able to discuss dying openly, 30-minute documentary followed by discussion, $2-$4;  Feb 2-23, 11am-noon Intro to Genealogy series, $12 per class, 18560 1st Ave NE, Shoreline, 206-365-1536, www.shorelinelfpseniorcenter.org
Dance Demos & Mini Lessons
Jan 19, 1:30-3pm, "Expanding your Mind" event features top dancers from Seattle Theatre Group, learn a hip hop dance step or two, or just enjoy watching, Kent Senior Center, 600 E. Smith, 253-856-5150.
Downsizing Workshop
Jan 23, 1-2pm, Kirk Vaux and guest speaker present ins & outs of downsizing/moving to retirement community, Newport Way/Bellevue Library, Free but RSVP 206-850-4570.
Senior Center Fundraiser
Jan 26, 1-2:30pm & Jan 27, 10-noon; two-part musical review of all 46 songs on cast album of "Hamilton, the Musical" benefits lunch program, 600 E. Smith St, Kent, RSVP 253-856-5164.
University PROBUS Club
Join seniors for coffee, fellowship and outstanding speakers, meeting on the 1st Wed. of each month, 9:45 AM, at the Sand Point Community Church in View Ridge. topics have included UW History, Melinda Bargreen on "Classical Seattle," and "Boys in the Boat" info at univprobus@gmail.com or 206-985-4074.
Prime Timers Seattle
Prime Timers is a social and support group for senior gay / bi / trans men ages 50s-90s that sponsors activities in different neighborhoods: restaurant & potluck dinners, coffee nights, films, plays, sports events, a rap group, winter & summer parties and picnics, a monthly newsletter. Low-cost membership provides access to a safe and supportive environment for men to be themselves and to make friends. www.seattleprimetimers.org.
Senior Coffee Hours
Third Thursdays, 10-11am, join the Seattle Mayor's office for seniors to learn about city programs, services and to talk with officials, 810 3rd Ave, Seattle, 206-684-0500.
Dementia Friendly Recreation
Ongoing, Seattle Parks Lifelong Recreation Program offers a variety of walks and classes for those with early stage memory loss and their care partners, 206-684-4664 (Mari).
Alzheimer's Café
2nd Tuesdays, 3:30-5pm, Greenwood Senior Center's Alzheimer's Café moves to Stage Door Café, 208 N. 8th St, Seattle, chance for those with Alzheimer's and their care partners to socialize in safe environment, info call Carin 206-230-0166, www.phinneycenter.org/gsc
Memory Café
3rd Wednesdays, 2:30-4pm, Meet old friends and make new ones – light meal, entertainment and conversation for people with memory loss and their care partners, Mrs. Turner's Restaurant, 701 E. Main St, Puyallup.
Salvation Army Seniors Lunch
Tuesdays, 11am, variety program followed by lunch, $3 donation, Salvation Army Temple, 9501 Greenwood Ave. N., Seattle. 206-783-1225.
Gipson Gabbers Toastmasters
1st & 3rd Saturdays at 10am, life learning through improved public speaking, listening and leadership skills in comfortable setting, Gipson Senior Center, 3025 Lombard Ave, Everett. vppr.ggtm@gmail.com
Health Education
Men's Health Seminar
Jan 3, 9am-5pm. 30 minute appointments available to discuss options for erectile dysfunction Regus, 1100 Dexter Ave N, Seattle. Register at 855-889-6286. www.edcure.org
Living Well with Chronic Pain
Jan 19-Feb 23, learn techniques for better pain control, dealing with fatigue & stress, medications, meeting goals, free but RSVP required 425-587-3360, Peter Kirk Community Center, 352 Kirkland Ave, Kirkland.
Practical Fitness for Parkinson's
Tuesdays 3-4:30pm, learn most productive ways to manage Parkinson's symptoms, Edmonds Senior Center, 220 Railroad Ave, Edmonds, $5-$8 (fee waivers available) RSVP 206-920-1151.
Community Events
Free NE Seattle Library Events
Jan 2, 7-8:30pm art historian provides an overview of Andrew Wyeth and his work, Lake Forest Park Library 17171 Bothell Way NE, 206-362-8860; Jan 22, 7-8:30pm "Soup's On!" learn to make hearty soups including discussion of seasonal vegetables & herbs includes soup in class & take-home recipes at Richmond Beach Library 19601 21st Ave NW, Shoreline 206-546-3522; Shoreline Library events include Jan 10, 7-8:30pm "Opera Preview: Mozart's Cosi Fan Tutte" speaker & musical selections; Jan 18, 7-8pm meditation workshop; Jan 20, 2-3:30pm learn the stories of human migration; Artists Talk features Humaira Abid – local sculptor discusses her work includes free passes to Bellevue Arts Museum with library card; Jan 27, 2-3pm Edwin Pratt - local Civil Rights leader, Shoreline Library 345 NE 175th St, 206-362-7550;
Downsizing Workshop
Jan 23, 1-2pm, Kirk Vaux and guest speaker present ins & outs of downsizing/moving to retirement community, Newport Way/Bellevue Library, Free but RSVP 206-850-4570.
NW Garden Speakers Series
Begins on Jan 5 and runs thru Apr 6, 9:30-11:30am, Jan 5 topic "Go Bold with Bulbs", $20 or buy a series pass ($85), Trinity Lutheran Church, 6215 196th St SW, Lynnwood, 425-357-6010, www.gardenlectures.com
Seattle Arts & Lecture
Jan 25, Ijeoma Oluo, named one of the most influential people in Seattle, on her new book "So You Want to Talk about Race" 206-621-2230, www.lectures.org
Newcastle Memoir Writers
New meet-up group starts Jan 25, 4th Fridays 10:30am-12:30pm, all levels & drop-ins welcome, Newcastle Library, 12901 Newcastle Way, for more info contact Henry memoirwriter793@gmail.com
Exhibits
Washington State History Museum
1911 Pacific Avenue, Tacoma, 1-888-238-4373, www.washingtonhistory.org
MOHAI
Thru June 17, "Seattle on the Spot" photos of Al Smith chronicles African American community in the NW, 206-324-1126, mohai.org.
Bellevue Arts Museum
Thru Feb 11, new exhibit featuring Walter McConnell, artist known for clay installations in terrarium like enclosures, 510 Bellevue Way NE, Bellevue, 425-519-0770, www.bellevuearts.org
NW African American Museum
Thru Apr 8 new exhibit by Lisa Myers Bulmash "You're Not From Around Here, Are You?" explores being black in the Pacific Northwest includes collages, sculptures, 2300 S. Massachusetts St, Seattle, 206-518-6000, www.naamnw.org
Theater
Seattle Shakespeare
Jan 9-Feb 4, "Timon of Athens" Seattle Center Theatre, 206-733-8222, www.seattleshakespeare.org
Tacoma Little Theatre
Jan 19-Feb 4 "Children of a Lesser God" takes place at school for the deaf, explores relationship between teacher and school drop-out; 253-272-2281, www.tacomalittletheatre.org
Centerstage
Jan 26-Feb 11, "Dead Man's Cell Phone" Federal Way, 253-661-1444, www.centerstagetheatre.com
Seattle Repertory Theatre
Jan 12-Feb 11 "Two Trains Running" by August Wilson; Feb 23-Mar 18, Hershey Felder as Irving Berlin, 206-443-2224. www.seattlerep.org
Musical Theater
The Book of Mormon
Jan 2-14, called "Best Musical of the Century" Seattle's Paramount Theatre, 1-800-745-3000, www.STGPresents.org
Village Theatre Everett
Jan 5-28 "Newsies" spectacular musical & dance show, Performing Arts Center, 2710 Wetmore Ave, Everett 425-257-8600; www.villagetheatre.org
Tacoma Musical Playhouse
Jan 13-14, 20-21 "Elephant and Piggie's, 7116 Sixth Ave, Tacoma, 253-565-6887, www.tmp.org
Village Theatre Issaquah
Jan 18-Feb 25 "the gin game" snappy dialogue & quick wit crackle in Pulitzer prize-winning play; Jan 5-14 "How to Break" new musical follows 2 teenage hip hop dancers, examines racial and economic bias in the medical field, 303 Front St, Issaquah, 425-392-2202, www.villagetheatre.org
Choral Music
Seattle women's choir Ancora
Winter Music "Sacred Night" Jan 27, 7:30pm, Green Lake Church of Seventh Day Adventists, 6350 East Green Lake Way N, Seattle, Jan 28 at 4:30pm Church of the Holy Cross, 11526 162nd Ave NE, Redmond, 206-925-3418, www.ancorachoir.org
Classical Music
Pacifica Musicworks
Jan 3, 12:10-12:50pm featuring solo violin on Bach, Telemann, Pisendel, FREE lunchtime concert, Christ Our Hope at the Josephinum, 1902 2nd Ave (at Stewart) in Seattle.
Meany Center at the UW
Jan 18, 7:30pm the legendary Itzhak Perlman, 206-543-4880
Music of Remembrance
Jan 29, 5pm annual "Art from Ashes" free community event marking the Holocaust Remembrance Day, free but tickets required 206-365-7770, www.musicofremembrance.org
Tacoma Opera's 50th Season!
Feb 3, 7:30pm, Feb 9, 7:30pm, Feb 11, 2pm. "Carmen" - Bewitchment, Betrayal, Bizet, Pantages Theater, 253-627-7789. www.TacomaOpera.com
Orchestra Seattle/Chamber Singers
Feb 3, 7:30pm "Echoes of Old England" First Free Methodist Church, Seattle's Queen Anne neighborhood, 206-682-5208, www.osscs.org
Seattle Baroque Orchestra
Jan 14, 2:30pm, Mozart's Salzburg Symphonies, Seattle's Benaroya Hall, www.earlymusicseattle.org
Auburn Symphony Orchestra
Jan 21, 4pm, featuring Schumann, Beethoven, Vaughan Williams; $10-$20, St Mathew Episcopal Church, 123 L St NE, Auburn, 253-887-7777, www.auburnsymphony.org
Seattle Symphony
206-215-4747, www.seattlesymphony.org
Ladies Musical Club
Free concerts throughout region, www.lmcseattle.org
Pop, Jazz, Folk, Country
Jazz Vespers
Jan 7, 6pm, "Momentum Jazz Quartet" Seattle First Baptist on corner of Harvard & Seneca, "free will" offering, www.SeattleJazzVespers.org                     
Edmonds Center for the Arts
Jan 24, 7:30pm, International Guitar Night features world's foremost guitarists, $19-$44; Feb 8, 7:30pm HAPA Hawaiian music of serenity includes chanting and dancing $19-$49; Feb 24, 7:30pm Michael Feinstein & the Great American Songbook $59-$94,  410 Fourth Ave, Edmonds, 425-275-9595, www.ec4arts.org
Washington Center for the Performing Arts
Jan 23, 7:30pm, "International Guitar Night features world's foremost guitarists, $38, 512 Washington St SE, Olympia, www.washingtoncenter.org/events