Northwest Prime Time Calendar of Events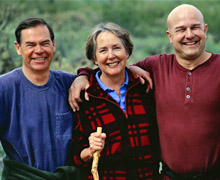 Each issue Northwest Prime Time features a unique calendar of events with a special focus on events "celebrating life after 50".

Senior Events
Wisdom Cafes
Free facilitated discussions for 50+; Apr 7, 1:30pm "True to Ourselves or Set in Our Ways?" Issaquah Library, 10 W. Sunset Way, 425-392-5430; Apr 19, 2pm, "Connected – a Strategy for a Full Life" Maple Valley Library, 21844 SE 248th St, 425-432-4620; Apr 12, 1:30pm "Overcoming Limitations" Providence Point, 4135-A Providence Dr SE, Issaquah, 425-392-9483; Apr 25, 10:15am "Overcoming Limitations" Sno-Valley Senior Center, 4610 Stephens Ave, Carnation, 425-333-4152; Apr 24, 2pm "Who Knows You?" Redmond Library, 15990 NE 85th St, Redmond, 425-885-1861.
Senior Prom
Apr 8, Sentimental Journey extravaganza for 55+, $5, Clover Park Tech College Auditorium, 4500 Steilacoom Blvd SW, Lakewood, 253-752-6621.
Retired or Rewired?
Apr 8, 11am-12:30pm, "Creating a Fulfilling Third Act" discussion on options after retirement, share ideas, Federal Way Library, 848 S. 320th, 253-839-0257.
Intergenerational Theater
Apr 8, life story-based theater production features cast ages 17-72, post-show discussion with audience, $10, Rainier Arts Center, 3515 S. Alaska St, Seattle, 206-291-0886, more productions throughout region can be found at www.silverkite.us/intergenerational-theatre
Northshore Senior Center
Apr 11, 7:30-9:30pm, Boeing Employees Concert Band & dessert, $5; 10201 East Riverside Dr., Bothell, 425-487-2441.
What's Your Next Stage
Apr 13, May 11, June 8, 10-11:30am, join a community discussion about life after retirement to discover new opportunities, speakers, discussion, coffee, tea, baked goods provided, $15, The Bridge at Green Lake, 6846 Woodlawn Ave NE, Seattle.
Shoreline-LFP Senior Center
Apr 14 Karaoke Bingo RSVP; Apr 27 fundraising breakfast $50, 206-365-1536, 18560 1st Ave NE, Shoreline, 206-365-1536, www.shorelinelfpseniorcenter.org
LGBTQ Seniors Resource Fair
Ap 19, 10am-3pm, Rainier Community Center, 4600 38th Ave S, Seattle. Ap 29, 10am-3pm, Northgate Community Center, 10510 5th Ave NE, Seattle. May 10, 10am-3pm, Miller Community Center, 330 19th Ave E, Seattle. Sponsored by Seattle Parks - Discover fun social opportunities, help with bills and housing, fitness programs and healthy diets, military discharge status help, free to all includes refreshments, Cheryl 206-615-0619. www.seattle.gov/parks/LGBTQ.
Downsizing
Apr 22, 11am-noon, free presentation on downsizing to a retirement community, includes tips on sorting, packing, liquidation of possessions, Newport Way Library, 14250 SE Newport Way, Bellevue, for info call Kirk 206- 850-4570, kirkvaux.com
Aging Mastery Program
Mondays Apr 24-May 22, 6-8:30pm, wellness program developed by National Council on Aging to empower people to make and maintain small but impactful changes as they age, expert speakers, light dinner provided, sponsored by Edmonds Senior Center, held at Verdant Health Commission, 4710 196th St SW, Lynnwood, RSVP 425-774-5555.
Dementia-Friendly Art Classes
April 28, May 5, 10:30am, dance, poetry, music and art for those with memory loss, Bothell Library, 18215 98th Ave NE, for info & RSVP call Wendy, 425-369- 3285.
Assistive Technology & Resources Fair
Apr 29, 11am-3pm, King County Libraries hosting free event, resources for vision, hearing and mobility challenges, Auburn Library, 1102 Auburn Way S, 253-931-3018 , www.kcls.org/auburn, or call 425-369-3285 for more info.
Changing Aging Tour
May 2-3; "non-fiction theater performances" to shatter myths about aging, blends storytelling, live music, medical science and visual effects, 2 topics & an interactive lobby experience in between, May 2 at Pierce College in Puyallup; May 3 at Town Hall Seattle; 2:30-4:30 ."Disrupt Dementia"; 7-8:30pm "Life's Most Dangerous Game" $20, or both for $30. https://changingaging.org/tour/
Meet Me at the Movies
May 6, 3pm, designed for those with memory loss, short film clips followed by audience discussion and reminiscence, Bothell Library, 18215 98th Ave NE, for info call Wendy, 425-369-3285.
University PROBUS Club
Join seniors for coffee, fellowship and outstanding speakers, meeting on the 1st Wed. of each month, 9:45 AM, at the Sand Point Community Church in View Ridge. topics have included UW History, Melinda Bargreen on "Classical Seattle," and "Boys in the Boat" info at univprobus@gmail.com or 206-985-4074.
Prime Timers Seattle
Prime Timers is a social and support group for senior gay / bi / trans men ages 50s-90s that sponsors activities in different neighborhoods: restaurant & potluck dinners, coffee nights, films, plays, sports events, a rap group, winter & summer parties and picnics, a monthly newsletter. Low-cost membership provides access to a safe and supportive environment for men to be themselves and to make friends. www.seattleprimetimers.org.
Senior Coffee Hours
Third Thursdays, 10-11am, join the Seattle Mayor's office for seniors to learn about city programs, services and to talk with officials, 810 3rd Ave, Seattle, 206-684-0500.
Dementia Friendly Recreation
Ongoing, Seattle Parks Lifelong Recreation Program offers a variety of walks and classes for those with early stage memory loss and their care partners, 206-684-4664 (Mari).
Alzheimer's Café
2nd Tuesdays, 3:30-5pm, Greenwood Senior Center's Alzheimer's Café moves to Stage Door Café, 208 N. 8th St, Seattle, chance for those with Alzheimer's and their care partners to socialize in safe environment, info call Carin 206-230-0166, www.phinneycenter.org/gsc
Salvation Army Seniors Lunch.
Tuesdays, 11am, variety program followed by lunch, $3 donation, Salvation Army Temple, 9501 Greenwood Ave. N., Seattle. 206-783-1225.
Gipson Gabbers Toastmasters
1st & 3rd Saturdays at 10am, life learning through improved public speaking, listening and leadership skills in comfortable setting, Gipson Senior Center, 3025 Lombard Ave, Everett.  vppr.ggtm@gmail.com
Retirement Community Events
Wesley Homes Des Moines
Ap 13, 2pm, join travel expert Matthew Brumley, presentation includes info on travel to Cuba, Free event. Drawing for $150 gift card, 816 S 216th St, Des Moines, RSVP 855-445-8827 or www.wesleyhomes.org
Health Education
Diabetes Prevention & Management
Apr 4, 10am, risk factors, how to live well with diabetes, Des Moines Senior Center, 2045 S. 216th St, RSVP 206-878-1642; Apr 12 at 10am Center at Norpoint, 4818 Nassau Ave NE Tacoma, RSVP 253-404-3900.
Marijuana 101
Apr 6, 9-11:30am presented by Dept of Health & Cancer Pathways, how marijuana affects health, free, 1400 Broadway, Seattle, 206-709-1400, www.cancerpathways.org
Living Well with Chronic Illness
Apr 6, 10am, key strategies for improving communications with health providers, caregivers, available resources; May 4, 10am "The ABC's of Living Well with Diabetes" Auburn Senior Center, 808 Ninth St SE, 253-931-3016.
Alzheimer's Annual Conference
Apr 7, 8:30am-4pm, featuring leading dementia experts, Washington State Convention Center, Seattle, 206-363-5500, www.alzwa.org
Puyallup Health & Wellness Fair
Apr 8, 8am-4:30pm, info & resources, entertainment, long-term care presentation, Puyallup Activity Center, 210 W Pioneer, Puyallup, 253-841-5555.
BrainDance: Movement for the Brain
Apr 12, 1-2:15pm, learn a movement tool that helps focus, attention, sponsored by King County Library but held at Northshore Senior Center, free, but RSVP 425-486-7811.
Advanced Care Planning
Apr 17, 12:30-2:30pm, learn how values and beliefs can guide personal choices on medical care, selecting someone to speak on your behalf, life-sustaining treatments, necessary forms to document your choices, Edmonds Senior Center, 220 Railroad Ave, Edmonds, 425-774-5555.
Living Well with Arthritis
Apr 19, 12:30pm, treatment & strategies, SeaTac Community Center, 13735 24th Ave S, SeaTac, RSVP 206-973-4680.
Caregiver Training Conference
June 5, all-day training offers 16 workshops on topics for caregivers, speakers, practical info and resources, Tukwila Community Center, Tukwila, RSVP early for discount, space limited 1-800-422-3263.
Free Walk Training Program
Sats thru June, train to walk a 5k, 10k or half marathon with Sound Steps, starts slow, N. & S. Seattle locations, 206-684-4664, www.seattlesoundsteps.wordpress.com
Practical Fitness for Parkinson's
Tuesdays 3-4:30pm, learn most productive ways to manage Parkinson's symptoms, Edmonds Senior Center, 220 Railroad Ave, Edmonds, $5-$8 (fee waivers available) RSVP 206-920-1151.
Community Sales
Collectibles Sale
Apr 22, 1-5pm, complete your collection with one-of-a-kind objects, sale followed by dinner auction, benefits non-profits in South King County, $5 sale, $30 dinner, Real Life Church, 26201 180th Ave SE, Covington, 253-852-0800.
Arts, Craft & Jewelry Show
May 5, 9am-4pm; May 6, 9am-3pm, breakfast Sat, Northshore Senior Center, 10201 East Riverside Dr., Bothell. 425-487-2441 www.northshoreseniorcenter.org.
Community Events
Edible City Month
Apr 1-30, unique culinary events across Seattle including book signings, live radio broadcast, food science fair, more info at www.mohai.org
VegFest
Apr 1-2, Fest Fest at Seattle Center Exhibition Hall, www.vegofwa.org/vegfest
Everett Philharmonic
Apr 2, 5:30-9pm, music of Leonard Bernstein, Jim Jacobs, Andrew Lloyd Webber and more, dinner, music, dancing. XFinity Arena, 2000 Hewitt Ave, Everett, 206-270-9729, www.everettphil.org
Des Moines Library Programs
Apr 3, 6:30pm free genealogy program on how to look for stories in old newspapers to aid your family project, presented by Genealogist Mary Kircher Roddy; Apr 10 at 7pm "Brain Dance – movement that improves focus and attention and range of motion – no dance experience necessary (includes seated BrainDance version) wear comfortable clothing; 21620 11th Ave S, 206-824-6066.
Science in the City Lectures
Apr 4, 7pm Why do more boys than girls have autism?; Apr 11, 7pm "Terracotta Warriors" Pacific Science Center, Seattle Center, $5, 206-443-2001.
Writing Your Family Story
Apr 4, 7-8:30pm, free, Lake Forest Park Library, 17171 Bothell Way NE, 206-362-8860.
Nature Journaling
Apr 8, 2-3:30pm, intro to sketching, painting in journals, free, RSVP 206-546-3522, Richmond Beach Library, 19601 21st Ave NW, Shoreline.
Planning for Palouse Falls and Lewis & Clark Trail State Parks
Apr 11, 5:30-7:30pm Columbia City Fairgrounds Youth Bldg, 102 Fairgrounds Lane, Dayton (Directions: https://goo.gl/maps/LzQ9ZvAqjxA2). Join the public process to long-term and land-use plans for these state parks. More detailed information about the planning project is available at bit.ly/PalousePlan. The public may also provide comment or ask questions about the planning effort by contacting Randy Kline, Parks Planner, at (360) 902-8632 or randy.kline@parks.wa.gov.
Civil Disagreement
Apr 12, 8:30pm, how to have civil discussions even with profound disagreements, Shoreline Library, 345 NE 175th, 206-362-7550.
Drum Fun for Adults
Apr 16, 2-3pm, hand drumming boosts stamina, sharpens memory and lifts spirits, drums provided, no musical background needed, Shoreline Library, 345 NE 175th, 206-362-7550.
Washington State Spring Fair
Apr 20-23, Fairgrounds at Puyallup, free parking, www.thefair.com/spring-fair.
Retirement Planning Conference
Apr 22, 8am, free seminar hosted by retired school employees, features state and local expert speakers to discuss state retirement plans, health insurance benefits, Prince of Peace Church, 19030 8th Ave S, SeaTac, RSVP TinaWSSRA@gmail.com
American Heart Association
Apr 22, annual gala , dinner, auction, cocktails, dancing, Seattle Design Center, 5701 6th Ave S, Seattle, 206-336-7223; Apr 25 "Go Red for Women Luncheon" & health expo, Museum of Glass, 1801 Dock St, Tacoma.
Little Bit Annual Auction Soiree
Apr 22, 5pm, Regency Ballroom Hyatt Bellevue, 425-882-1554, http://littlebit.maestroweb.com
Indie Bookstore Day
Apr 29, visit 17 participating local stores and get 25% off with "passport" www.facebook.com/SEABookstoreDay
Seattle Choral Company Gala
Apr 29, 5:30-11pm, dinner show, auction, dance, Women's University Club, 6th Ave & Spring St, Seattle, 206-365-8765.
Disaster Preparedness Day
Apr 29, 10am-1pm, kit preparation, food & water preparedness, power outages, free, Lakewood YMCA, 9715 Lakewood Dr SW.
Tacoma Guitar Festival
Apr 29-30, 10am-4pm, vendors, collectors, live music, $15, Tacoma Dome, www.tacomadome.org
Arts North Studio Tour
May 6-7, 31 artists at 9 studios in Seattle's Haller Lake area, www.artsnorthstudiotour.com
Garden & Outdoor Events
Flyways Symposium
Apr 6, 2-7pm, free, discussion and info on Seattle's tree canopy program to promote habitat for birds, wildlife and communities, Town Hall Seattle, 1119 8th Ave, Seattle, johnb@seattleaudubon.org
Spring Fling Outdoor Market
Apr 22, 10am-6pm, items for yard & garden, crafts, food truck, Master Gardeners, Bethany United Methodist Church, 5634 South Park Ave, Tacoma, marketcoordinator@hotmail.com
Native Plant Society Sale & Fair
Apr 29, 10am-4pm, largest local selection of natives plants, shrubs, trees - talk with experts, Mercerdale Park, 77th Ave & 32nd St, Mercer Island, free parking, 206-527-3210.
Rhododendron Walk
May 4, noon-2pm, bring a brown bag lunch and tour the park with rhododendron specialist, table service and beverages provided, free, Kenmore Senior Center, 6910 NE 170th St., Kenmore. 425-489-0707.
Exhibits
Hibulb Cultural Center
Interactive displays on the Tulalip people, storytelling in the longhouse, workshops, lectures, Native Art Mart, 6410 23rd Ave NE, Tulalip, 360-716-2600, www.hibulbculturalcenter.org
Seattle Art Museum
Thru Apr 6, celebrating 100 years of Jacob Lawrence, Thru May 23, Landscape Masterworks – an exhibit exploring the development of the landscape genre, 1300 First Ave, Seattle, 206-654-3100, www.seattleartmuseum.org
The Museum of Flight
Apr 9, "celebrate 737 turning 50, reception with birthday cake 2-4pm, 9404 E Marginal Way, Seattle, 206-764-5720, www.museumofflight.org
Washington State History Museum
Thru May 21,a prewar look at Washington's Japanese American community, (Feb 4opening event 12-5pm features presenters, readings, taiko drummers, Japanese tea ceremony), 1911 Pacific Ave, Tacoma, 253-272-3500, www.washingtonhistory.org
Bellevue Art Museum
Thru June 11, "Quilts of the Sierra Nevada" over 30 of Ann Johnston's large-scale quilts, 510 Bellevue Way NE, www.bellevuearts.org
White Valley Museum
Thru June 18, new exhibit honors women at work: Uniforms & Work Wear, 1910-2010, 918 H Street, Auburn, 253-288-7433, www.wrvmuseum.org
Theater
Book-It
Thru Apr 2, "A Moveable Feast" by Ernest Hemingway, revisit the romance of Paris in an evening of food paired with theatre, a theatrical culinary collaboration with Café Nordo in Pioneer Square, 206-216-0833, www.book-it.org
The Dukesbay Theater
Apr 1-2, 6-9, "The Waltz of the Toreadors" dark farce, Merlino Arts Center, 508 S Sixth Ave, Tacoma, (above the Grand) 253-350-7680, www.dukesbay.org
Edmonds Center for the Arts
Ap 6, 6:30pm, ECA Film Cabaret enjoy happy hour then film "The Artist" 410 Fourth Ave N, Edmonds. 425-275-9595. www.ec4arts.org
Silent Movie Mondays
Apr 10, 17, 24 at 7pm, comedy classics, includes live music and post-screening discussion, $10, Paramount Theatre, Seattle, www.stgpresents.org
The Wellesley Girl
Apr 13-29, 7:30pm, political satire in the year 2465, survivors living inside a citadel face an invading army and a love triangle, 18th & Union, Seattle, www.thehorseinmotion.org
Sound Theatre Company
Apr 13-May 16, "Nadeshiko" follows two young women in Japan during WWII, $15-$25,206-856-5520, www.soundtheatrecompany.org
Musical Theater
Tacoma Little Theatre
Thru Apr 2 "Gypsy"; 253-272-2281, www.tacomalittletheatre.com
Seattle Musical Theatre
Apr 7-30, "Kiss Me Kate" Seattle's Magnuson Park, 206-363-2809, www.seattlemusicaltheatre.org
Centerstage
Thru Apr 9 "Squatch the Musical" Knutzen Family Theatre, 3200 SW Dash Point Rd, Federal Way, 253-661-1444, www.centerstagetheatre.com.
5th Avenue Theatre
Apr 14-May 6, The Secret Garden, 206-625-1900, www.5thavenue.org
Village Theatre
Thru Apr 23 "A Proper Place" Issaquah; 425-392-2202; Mar 3-26 Hitchcock's "The 39 Steps" Everett, 425-257-8600, www.VillageTheatre.org
Choral Music
Seattle Men's Chorus
Apr 1 & 2, "Born This Way" www.SeattleChoruses.org
Bellevue Chamber Chorus
May 20, 7:30pm, St Luke's Lutheran Church, Bellevue. May 21, 3pm, First United Methodist Church, Bellevue. Concerts feature Renaissance madrigals, 19th century classics, Rodgers & Hammerstein & contemporary works, Special senior prices, 425-881-0445, www.bellevuechamberchorus.org
Classical Music
Early Music Guild
Apr 1-2 "Baltimore Consort" Benaroya Hall, Seattle; Apr 5,7:30pm Metamorphosis St James Cathedral, Seattle, 206-325-7066, www.earlymusicguild.org
Salish Sea Early Music Festival
Apr 9, 7:30pm, works by Philidor, Christ Episcopal Church, 4548 Brooklyn Ave NE, Seattle, www.salishseafestival.org/seattle
Seattle Symphony
Apr 10, 7:30pm Organ Recital; Apr 13-15 Rachmaninov; Apr 20,22 Bruckner's 5th; Apr 24 piano recital; Apr 27, 29 Tchaikovsky Piano Concerto; Apr 28 new works performed in Grand Lobby, 206-215-4747,www.seattlesymphony.org
Opera Preview
Apr 20, 7pm, free preview of Mozart's The Magic Flute, Federal Way Library, 34200 1st Ave S, 253-838-3668.
Dido & Aeneas
Apr 29 at 7:30pm at Benaroya Hall 206-215-4747; Apr 30 at 2pm at UW Meany Hall, the only true opera from Purcell, $20-$45, 206-543-4880.
Ladies Musical Club
Free concerts – Apr 6, noon Seattle Art Museum; Apr 9, 3pm West Seattle Library; Apr 10, 7:30pm University House Wallingford;Apr 12, noon Seattle Central Library; Apr 21, 7pm Crossroad Community Center, Bellevue; Apr 22, 7:30pm Music Center NW; www.lmcseattle.org
Seattle Symphony
Benaroya Hall, 206-215-4747, www.seattlesymphony.org
Pop, Jazz, Folk, Country
Seattle Jazz Vespers
Apr 2, 6pm "The Fab Three" Beatles band, Seattle First Baptist, Harvard & Seneca Streets, free concerts (donations accepted) 1st Sundays Oct-June, www.SeattleJazzVespers.org
100 Years of Thelonious Monk
Apr 5, 7:30pm, his son, the acclaimed musician T.S. Monk will perform a musical tribute to his father, Tacoma's Proctor District Blue Mouse Theater, FOR TICKETS: Tickets are available online at tickets.pugetsound.edu, or at Wheelock Information Center, 253.879.3100. Admission is $12.
Rebirth Brass Band
Apr 7-9, Seattle Pops presents the Grammy award winning New Orleans band, Seattle's Benaroya Hall, 206-215-4747, www.seattlesymphony.org
The Brothers Four
Apr 8, 7:30pm, Northshore Performing Arts Center, 18125 92nd Ave NE, Bothell, 425-298-3449.
Jazz Alley
Apr 6-9, 14-year-old prodigy Joey Alexander; Apr 13-16, Kenny G, 2033 6th Ave, Seattle, 206-441-9729, www.jazzalley.com
Edmonds Center for the Arts
Ap 7, 7:30pm, Sons of Serendip; May 14, 7:30pm, Women of the World celebrating folk traditions. 410 Fourth Ave N, Edmonds. 425-275-9595. www.ec4arts.org
Old Time Fiddlers' Benefit
Apr 15, 1:30pm, $5-$6, Washington state's finest fiddlers, vocalist, Des Moines Masonic Center, 2208 S. 223rd, Des Moines, 206-242-0272.
Spring Handbell Concert
Jazz standards & originals, Apr 29, 7pm Tibbetts United Methodist Church, Seattle; Apr 30, 4pm Bremerton Methodist Church; May 5, 7:30pm Trinity Lutheran Church, Lynnwood; May 7, 4pm First Christian Church, Tacoma, $8-$10, 206-574-8417, www.bellsofthesound.org
Social Dance (call in advance to confirm social dance events)
Sno-King International Folk Dance Club
Apr 29, 7-9:30pm Spring Fling Folk Dance featuring Allspice Band; Weds & Sats 7pm, folk dancing, teaching, no partners needed. Cedar Valley Grange, 20526 52nd Ave,W., Lynnwood.  $5-$7. 360-387-9923, www.sno-king.org
Skandia Dance and Music
First & Third Friday Dance, 7:30pm, Cedar Valley Grange, 20526 52nd Ave W, Lynnwood, $10-$15, 425-954-5262, www.skandia-folkdance.org
Ballroom Dancing with Bob's Dance Band
Mondays and Thursdays, 1-3:30pm, $6, Normanna Lodge, 2725 Oakes St, Everett, 425-252-0291
Ballroom Dance in Bothell
First and third Wed of each month, 1-3pm, music by Bob's Swing Band, Northshore Senior Center, 10201 E Riverside Dr, Bothell, 425-487-2441.
Seniors' Country Dancin' & Classic Rockin'
Every Friday, 4:30-10:30pm, created for seniors by seniors, $5 cover, free dance lessons 5:15pm, dinner & drinks available, Lakewood Moose Lodge at 109th & Halcyon in Lakewood, for info Barb@pski.org or call 253-279-3374.
Freewheelers Square Dance Club
1st & 3rd Sundays 7-10pm; Lake City Community Center - 12531 28th Ave. NE,  $6 per dance night, $5 per class night, partners not required, singles and couples club. Info call Janice, 206-992-4932.
Checkerboard Squares
Sundays 6-8pm, The Checkerboard Squares Square Dance club invites anyone to our new set of Square Dance Lessons, Masonic Hall 515 Dayton St, Edmonds, first lesson is free then $5, dress is casual, for info call Sheryl 425-772-8085 or Roy 425-338-2255, cell is 206-949-0114.
Basic Scandinavian Dance
Wednesdays, 7:30-9pm, classes for beginners or brush up skills, Phinney Neighborhood Center, 6532 Phinney Ave N, Seattle, 206-937-5211.
Skandia Dance & Music
First & Third Friday dances, 7:30pm at Cedar Valley Grange 20526 52nd Ave W in Lynnwood, $7-$10, call to confirm 425-954-5262. www.skandia-folkdance.org
Monday Afternoon Dances
Every 4th Sunday each month, 1-3:30pm, $5, features ballroom dancing to live music, plus refreshments, Des Moines Activity Center, 2045 S 216th St, 206-878-1642.
South Park Ballroom Dancing Club
Sundays 6:30-8:30pm and Mondays 1-3pm, live music, dance and light refreshments, $6, South Park Community Center, 4851 South Tacoma Way, Tacoma, 253-591-5299.
Kick Up Your Heels
Dance to swing & 50's Rock & Roll, Northshore Senior Center, $8-$10, 10201 E. Riverside Dr., Bothell; call for schedule 425-487-2441.
Kent Senior Activity Center
Tues evening dances, 7:30-9:30pm, features ballroom dancing to live music, $4, call Helena 253-856-5164 for info.
Monthly Dances
2nd Tuesdays, 2-4pm, North Bellevue Community Center, 4063 148th Ave NE, Bellevue, 425-452-7681.
Ballroom Boogie
First Friday of Month at Northgate Community Center, live music & refreshments, $4, 1-3pm, 10515 5th Ave NE, Seattle.
Volunteers Needed
Volunteer Facilitators needed for Alzheimer's Association
Make a difference in the life of a family caregiver! The Alzheimer's Association is currently recruiting local volunteers to facilitate Family Caregiver Support Groups in Lakewood, WA.
Family Caregiver Support Groups provide a consistent and caring place for caregivers to learn, share, and gain emotional support from others who are also on a unique journey of providing care to a person with memory loss. training, ongoing support, resources, and continuing education opportunities provided, 1 year commitment required, 206.529.3875, lwhitesi@alzwa.org.
Meals on Wheels volunteers needed
If you are looking for a very worthwhile volunteer opportunity and enjoy driving, this might be just for you! The MOW program serves anyone who is homebound due to illness or disability or has difficulty shopping or cooking, may apply for Meals on Wheels. In Shoreline: Tuesday and Thursday mornings, 206 365-1536 www.shorelinelfpseniorcenter.org; in King County 206-448-5767, www.seniorservices.org/foodassistance/MealsonWheels/MOWVolunteer.aspx
Come Volunteer at the Washington Park Arboretum
Arboretum Foundation volunteers have been actively supporting the Washington Park Arboretum since 1935. We invite you to join our community of volunteers, made up of true horticulturalists, home gardeners, and people who simply enjoy spending time in the Arboretum. We have a variety of ongoing and one-time volunteer opportunities, call Megan 206-577-0549.
Volunteer Drivers Needed 
Senior Services' Volunteer Transportation program offers the perfect solution for King County seniors who are unable to get to their medical appointments: caring, friendly, helpful volunteers who pick them up at their homes, drive them to their doctors, and take them back afterward.  However, many older adults with limited transportation options are unable to get rides because there are simply not enough volunteer drivers to serve all those in need.  You can help!  If you have the "drive" to serve others, own your own vehicle, and have some daytime availability, this flexible volunteer opportunity is for you.  Call (206) 748-7588, email Hilary at hilaryc@seniorservices.org, or visit www.seniorservices.org/transportation
Hospice Volunteers Needed
Providence Hospice of Seattle, 425 Pontius Ave. N., Suite 300
Seattle, 206-320-4000, www.providence.org/hospiceofseattle
Hospice Volunteers Needed
Group Health offers hospice volunteer training throughout the Puget Sound region, sitting with patients to give caregivers a break, errands and practical tasks, emotional support to terminally ill patients and their families, do not need to be Group Health members to apply, to apply, call Julia Casey at 253-274-4635.
NEST
Neighbors helping Neighbors! Join NEST, North East Seattle Together, as a volunteer helping our neighbors age confidently in their homes.  We are looking for volunteers for everything from transportation, computer assistance, housework, visiting, and so much more. You decide when you want to assist.  Contact Cameron at cameron@nestseattle.org or call us at 206-525-6378 to get involved today!
AARP Elder Watch Program Seeks Volunteers
AARP Washington is recruiting volunteers for their new Elder Watch Program which is designed to help protect the financial security of seniors. Comprehensive training about inveisstor safety and fraud will be provided to volunteers as well as peer counseling and presentation activities training. The program operates weekdays, except Thursdays, in one of two shifts, 9:30 am to 12:30 pm or 12:00 to 3:30 pm. Lunch will be provided and group discussions will be included. For more information, call Robin at 206-517-9364 or email her at rknudson@aarp.org.
Volunteers of America
Provide companionship, socialization, transportation and light in-home care, 55+ volunteers receive small tax-free stipend, call Cristina 206-329-0515.
Volunteer Drivers
The Edmonds Senior Center is seeking volunteer drives for senior trips and excursions must have a clean driving record, 425-774-5555.
Senior Transportation
Earn some extra money while helping low income seniors by volunteering to transport them to and from Dr. appointments, call Debra 425-257-2101, x3323.
Experienced Humans Wanted!
RSVP Snohomish looking for volunteers 55+ to share knowledge and skills to find fulfillment, meet new people, hundreds of opportunities to match your interests, call John McAlpine at 1-888-240-8572.
American Cancer Society
Looking for volunteers to drive cancer patients to and from medical facilities, mileage reimbursement, call Jessie 1-800-227-2345.
Volunteers over 55 Wanted
The Retired and Senior Volunteer Program (RSVP), sponsored by Catholic Community Services, has access to hundreds of volunteer opportunities throughout the county, John McAlpine at johnm@ccsww.org or call (425) 257-2111 x 3374 or toll free at 1-888-240-8572
Other
Retired School Employees
We consider ourselves educators for life. If you are or have been a certificated or classified school district employee - from superintendent to school nurse or behavioral psychologist to bus driver - you are welcome to join us.  Unit 19, Renton-South King Retired School Employees Association covers Auburn, Kent, Renton and Tahoma School Districts.  Visit our facebook page (Renton-South King Retired School Employees Association) for current events and monthly speakers on the first Tuesday of the month.
Retired Public Employees
Council 6, monthly speakers, 1st Tuesday of every month, 1:30pm, Carl Gibson Retirement Center, 3025 Lombard, Everett, open to all retirees in the state retirement system. For info call Jim Brandley 425-337-0884
Resources Available for People Living with Alzheimer's and Their Caregivers
Caring for someone with memory loss? Do you need information and support? Alzheimer's Association family caregiver support groups provide a consistent and caring place for people to learn, share and gain emotional support from others who are also on a unique journey of providing care to a person with memory loss. Meetings include: (call first to verify meeting):
Vashon Island: Meetings are held the 3rd Monday of the month, 1:00-2:30 pm, at Vashon Presbyterian Church, 17708 Vashon Hwy SW, Vashon, WA 98070. For information call Regina Lyons at (206) 355-3123.
Duvall: Meetings are held the 4th Tuesday of the month, 6:30-8:00 pm, at Stillwater Hill Church, 32111 NE Big Rock Road, Duvall, WA 98019. For information call Carol Ryan at 425.788.8404. 
Seattle LGBT: Meetings are held the 2nd Tuesday of the month, from 6:30 – 8:00 pm, in Lower Queen Anne. For location information call Jan Leonard at 206.794.4047.
SeaTac: Meetings are held the 3rd Thursday of the month, 1:00-2:30 pm, at SeaTac Community Center, 13735-24th Ave S, SeaTac, WA 98168. For information call Gerry Crouch, 206.632.3985. 
Tacoma: Meetings are held the 3rd Wednesday of the month, 7:00-8:30 pm, at Tacoma Lutheran Home, 1301 North Highlands Parkway, Tacoma, WA 98406. For information call Linda McCone, 253-572-2875.
Auburn: Meetings are held the 1st Tuesday of the month, from 12:00-1:30pm, at Church of the Nazarene, 1225 29th St SE, Room 15, Auburn, WA 98002. For information call Val Brustad at 253.854.7658.
Carnation Caregiver Support Group: Meetings are held the 2nd Thursday of the month, from 1:00-2:30 pm, at Sno-Valley Senior Center, 4610 Stephens Ave, Carnation, WA 98014. For information call Karen Koenig at 425.761.2946. 
Seattle Long Distance Caregiver Support Group: Meetings are held the 2nd Monday of the month, from 6:00-7:30 pm, at Full Life Care, 6555 Ravenna Ave NE, Seattle, WA 98112. For information call Marian Sheehan, (206) 323-2096. 
Renton Caregiver Support Group: Meetings are held the 4th Tuesday of the month, from 5:00-6:30 pm, at Valley Medical Arts Center, 4033 Talbot Rd S, Renton, WA 98055. For information call Nancy Streiffert at (253) 796-2203. 
Northeast Seattle: Meetings are held the 2nd Tuesday of the month, from 1:00-2:30 pm, at Maple Leaf Lutheran Church, 10005 32nd Ave NE, Seattle, WA 98125. For information call Maggie Pheasant at 206.841.8537.
Memory Loss Support Group for a consistent and caring place for people to learn, share and gain emotional support from others who are in the same situation, second Wednesdays from 10-11:30am in Seattle, RSVP required, call Katherine 206529-3868.
University Place: Meetings are held 1st Tuesday of the month, from 1:00-2:30 pm, at United Church of University Place, 3912 Grandview Dr. W, University Place, WA 98466. For information call Karen Hyde at 360-819-3642.
Bothell: Meetings will be held the 3rd Tuesday of the month, from 1:00-2:30 pm, at First Lutheran Church of Bothell, 10207 NE 183rd St, Bothell, WA 98011. For information call Debbie Williams, (206) 965-5404.
*West Seattle: Three different support groups are held monthly at Providence Mt. St Vincent, 4831 35th Ave SW, Seattle, WA 98126. On the 2nd and 4th Mondays of the month a group is held in the East Dining Room from 1:30 – 3:00 pm. For information on these groups call Martha Smith at (206) 937-3701 ext. 28578. On the 3rd Thursday a group is held in the Northwest Room from 1:00 – 2:30 pm. For information on these groups call Kristine Kumangai at (206) 937-3701 ext. 28345.
Men's Group: A free coffee group for male spouses of individuals with memory loss is held the 3rd Thursday of the month, from 10:00 – 11:30 am, at the Alzheimer's Association Chapter Office, 100 W Harrison St, North Tower, #N200, Seattle, WA 98119. For information call Don Desonier at (206) 779-1634.
Lewy Body Dementia: Meetings are held the 4th Wednesday of the month, 6:30-8:30 pm, at St Benedict Parish, Pastoral Office, Ground Floor, 1805 N 49th St, Seattle, WA 98103. For information call Rena Ferretti, (206) 473-2565.
Bellevue: Meetings are held the 2nd Wednesday of the month, from 1:30 – 3:00 pm, at Bellevue Family YMCA, 14230 Bel-Red Road, Bellevue, WA 98007. For information call Ruth Hansing at (206) 232-2537. 
Seattle Frontotemporal Dementia Caregivers: Meetings are held the 3rd Saturday of the month, 10:30 am – 12:00 pm, at the Alzheimer's Association Chapter Office, North Tower, 100 West Harrison Street, #N200, Seattle, WA 98119. For information call Karin Miller at (206) 384-0096. 
Issaquah: Meetings are held the 3rd Saturday of the moth, from 10:30 am – 12:00 pm, at Providence Point, North Community Building-Library, 4135 Providence Point Drive SE, Issaquah, WA 98029. For information call Helen Boyer at (425) 301-0709.
Queen Anne: Meetings are held the 3rd Tuesday of the month,6:30-8:30 pm, at the Alzheimer's Association Chapter Office, 100 W Harrison St - North Tower Ste N200, Seattle, WA 98119. For information Linda Whiteside at (206) 529-3875 or 1-800-848-7097.
Mount Baker/Madrona: Meetings are held the 3rd Thursday of the month, from 10:30 am – 12:00  pm, at St. Clement's Episcopal Church, 1501 32nd Ave S, Seattle, WA 98144. For information call Muriel Moore at (989) 350-1228. 
Puyallup Caregiver Support Group: Meetings are held the 3rd Tuesday of the month, from 5:00-6:30 pm, at Good Samaritan Hospital Cancer Resource Center, 400 15th Ave SE, Puyallup, WA 98372. For information call Michelle Holden at (253) 224-9208.
Kirkland-Juanita: Starting in April, meetings will be held the 1st Wednesday of the month, from 3:00-4:30 pm, at Holy Spirit Lutheran Church, 10021 NE 124th St, Kirkland, WA 98034. For information call Karen Koenig, (425) 761-2946.
Bonney Lake: Starting April, meetings will be held the 3rd Thursday of the month from 2:00-3:30 pm, at Bonney Lake Senior Center, 19306 Bonney Lake Blvd E, Bonney Lake, WA 98391. For information call Sue Hilberg at (360) 551-2002.