Northwest Prime Time Calendar of Events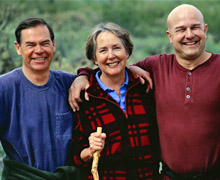 Each issue Northwest Prime Time features a unique calendar of events with a special focus on events "celebrating life after 50".

Senior Events
Wisdom Cafés
Free conversations for seniors, Jan 8, 2-3:30pm "Who is Your Family?" Richmond Beach Library 19601 21st Ave NW, Shoreline, 206-546-3522.
Art of Alzheimer's
Jan 8-Mar 5, 7am-6pm, free exhibit of art by people with Alzheimer's, Seattle City Hall lobby & gallery, 600 Fourth Avenue.
Events at NEST These events are open to the public: Jan 10, 5:30-7pm, chats for older adults aimed at fighting ageism, sponsored by NEST open to the public, 7736 24th Ave NE, Seattle,; Jan 17, 2-3:30pm "Simple Tools for Lifelong Comfort and Ease" brain fitness program, Friends Fellowship Hall 7737 25th AVe NE, Seattle, nestseattle.org
Help for Seniors
Jan 23, 6:30-8pm, free presentation from Elder Law Attorney, Home Care Advisor, Senior Housing Referral Specialist, Senior Real Estate Specialist to discuss how to preserve independence for as long as possible, Shoreline Library, 345 NE 175th St. 206-362-7550.
CPR/Stroke Wkshp for Seniors
Jan 25, 2-3pm, FREE hands-only CPR workshop and how to ID stroke symptoms and what to do (come dressed to move) free but RSVP 206-546-3522 Richmond Beach Library; presented again Jan 30, 3-4pm at Shoreline Library.
Food & Fitness
Tues/Th 11am-2pm, Sound Generations & Seattle Parks launches program for East African Elders at Northgate Comm Ctr, www.soundgenerations.org
Creative Aging at the Frye
2nd Tuesdays those with dementia and care partners enjoy music in a relaxed atmosphere free & more programs "Meet Me at the Movies" 206-432-8208, www.fryemuseum.org
University PROBUS Club 
Join seniors for coffee, fellowship and outstanding speakers the 1st Weds, 9:45am, Sand Point Community Church in View Ridge, univprobus@gmail.com, 206-985-4074. 
Prime Timers Seattle  
Prime Timers is a social and support group for senior gay / bi / trans men ages 50s-90s that sponsors activities in different neighborhoods: restaurant & potluck dinners, coffee nights, films, plays, sports events, a rap group, winter & summer parties and picnics, a monthly newsletter. Low-cost membership provides access to a safe and supportive environment for men to be themselves and to make friends. www.seattleprimetimers.org. 
Senior Coffee Hours 
Third Thursdays, 10-11am, join the Seattle Mayor's office for seniors to learn about city programs, services and to talk with officials, 810 3rd Ave, Seattle, 206-684-0500.  
Dementia Friendly Recreation 
Ongoing, Seattle Parks Lifelong Recreation Program offers a variety of walks and classes for those with early stage memory loss and their care partners, 206-684-4664 (Mari). 
Alzheimer's Café 
2nd Tuesdays, 3:30-5pm, Greenwood Senior Center's Alzheimer's Café moves to Stage Door Café, 208 N. 8th St, Seattle, chance for those with Alzheimer's and their care partners to socialize in safe environment, info call Carin 206-230-0166, www.phinneycenter.org/gsc 
Salvation Army Seniors Lunch 
Tuesdays, 11am, variety program followed by lunch, $3 donation, Salvation Army Temple, 9501 Greenwood Ave. N., Seattle. 206-783-1225. 
Community Events
Guided Snowshoe Hikes
Jan 6, 12, 21, 26, 1pm, 1.4 or 2.4 loops available, Lake Wenatchee State Park, 21588 State Route 207, Leavenworth, limited snowshoes available to rent with RSVP, 509-763-3101, parking passes required.
Lake Forest Park Garden Club
Jan 8, 9:15am speaker at 10:30am, "Garden & Landscape Design" helpful tips and creative solutions, upper level stage area LFP Town Center, Bothell Way NE & Ballinger Way NE.
Getting Gov't to Respond
Jan 15, 7-9pm, presented by Nick Licata author of "Becoming a Citizen Advocate" free, Lake Forest Park Library, 17171 Bothell Way NE, 206-362-8860.
Drop-In Adult Coloring
Jan 18, 2-4pm, adults use coloring to relax and relieve stress, free, sheets and coloring utinsils provided or bring your own, Shoreline Library, 345 NE 175th St. Shoreline, 206-362-7550.
Intro to Mushroom Hunting
Jan 19, 2-4pm, lecture on mushroom foraging in the NW, free, Shoreline Library, 345 NE 175th St. Shoreline, 206-362-7550.
Tribute to Rev. Dr. Martin Luther King Jr
Jan 21, 7:30pm tribute in spoken word, song, and dance, $5-$12; also a free morning program from 10am-noon, Edmonds Center for the Arts, 425-275-9595, www.ec4arts.org
LeMay - America's Car Museum
Feb 22, 8-11pm, age 21+ only "Bootleggers Blowout - Libations, Southern Bites, Live Music" party like it's 1929 - come in costume if you like, chef-prepared bites, music by six-piece Good Co featuring Electro Swing Band followed by Lynyard Skynyrd Tribute Band Whiskey River, includes cigar lounge, gaming tables, tin-type photo booth and more, $35-$65, 2702 East D Street, Tacoma, 253-779-8490, www.americascarmuseum.org.
Donate Fabric
for annual fabric sale benefitting scholarships, donate fabric, notions, needlework, yarn, 425-743-0118.
Exhibits
America's Car Museum
Thru Apr 25 iconic original mustang from the movie Bullitt on display, Daily Senior Discounts. Open 7 days a week from 10am-5pm. 877-902-8490. www.americascarmuseum.org .
Washington State History Museum
Thru Jan 20, rare opportunity to see Jacob Lawrence's "George Bush Series" conveys the story of George Bush, the first African American pioneer to settle in WA state, 1911 Pacific Ave, Tacoma, 253-272-9747, www.washingtonhistory.org
Seattle Art Museum
Thru Jan 21, explore 5 centuries of the royal arts of India, www.seattleartmuseum.org
Dance
International Dance Festival
Jan 18-26, $18-$23, Seattle's Capitol Hill Erickson Theatre, www.SeattleIDF.org
Theater
Edmonds Driftwood Players
Jan 8-13, "Red Planet Blue" Wade James Theatre, 950 Main St, Edmonds, 425-774-9600, www.edmondsdriftwoodplayers.org
Seattle Rep
Jan 18-Feb 10, "Last of the Boys" haunted by memories of Viet Nam service until war buddy, his girlfriend and her volatile mother arrive, "funny and fierce" 206-443-2222, www.seattlerep.org
Second Story Rep
Jan 18-Feb 2, "Red" searing portrait of an artist, Redmond, 425-881-6777.
UW School of Drama
Jan 23-Feb 3, "Rutherford and Son" family drama set in 19th century England glassmaking factory, 206-543-5140, www.drama.uw.edu
Tacoma Little Theatre
Jan 25-Feb 10, a story so controversial in its time that guests were asked not to discuss it for fear of starting a fight, Isben's play features a housewife treated like a doll, harboring a secret debt for saving her husband's life, now the secret is threatened to be revealed, 253-272-2281, www.tacomalittletheatre.com
Musical Theater
The Village Theatre
Jan 17-Mar 24, "I Do! I Do!" A Musical about Marriage chronicaling 50 years of life and love, created by team behind The Fantaskicks, Enter to win tickets! plays in Issaquah Jan 17-Feb 24 & in Everett Mar 1-24, for more information call Issaquah, 425-392-2202, Everett, 425-257-8600. www.villagetheatre.org
Film Caberet
Jan 18, 6:30pm "Crazy Heart" film preceded by cabaret-style happy hour with live music, $20, Edmonds Center for the Arts, 410 Fourth Ave N, www.ec4arts.org
Sesame Street Live!
Jan 27, 2pm & 6pm bring the grandkids to the sunniest celebration, Angel of the Winds Arena, 2000 Hewitt Ave, Everett, 425-322-2609, www.angelofthewindsarena.com
Wonderland Brunch
Thru Jan 27 (Sat/Sun) music, dance, theater and NW cuisine, Can Can, 94 Pike Place, Seattle, www.thecancan.com
Classical Music
Pacific Music Works
Jan 2, 12:10-12:50 free performance at Christ Our Hope at the Josephinum, 1902 2nd Ave downtown Seattle; Jan 6, 3pm SOMA Towers Bellevue Buy Tickets; Jan 6, 8pm The Royal Room, Seattle's Columbia City Buy Tickets; Jan 8 free performance at 12:10-12:50pm, Christ Episcopal Church, 4548 Brooklyn Ave NE, Seattle. www.pacificmusicworks.org
Music at St. James Cathedral
Jan 16, 7:30pm, Bruce Newswick, concert organist, $18, 804 Ninth Ave, Seattle, 206-382-4874.
Renaissance Recorder Music
Jan 27, 6pm "Byrd Songs" free, reception to follow, Westminster Presbyterian Church, 2531 Hoyt Ave, Everett, 425-252-3757.
Ladies Musical Club
Free concerts throughout region, www.lmcseattle.org
Seattle Symphony
For concerts, call 206-215-4747 or visit www.seattlesymphony.org
Jazz/Rock/Pop/Folk/Country
Seattle Jazz Vespers
1st Sundays, Seattle First Baptist corner of Harvard & Seneca St, Seattle, free parking back of church, free will donation, 1st Sundays thru June www.seattlejazzvespers.org
Edmonds Center for the Arts
Jan 17, 7:30PM, Bella Gaia – inspired by astronauts who spoke about life-changing power of seeing earth from space features music, dance and NASA-immersive imagery. Pre-show talk included, 410 Fourth Avenue North, Edmonds. 425-275-9595. www.ec4arts.org.
Sounds of Brass
Jan 20, 2pm, Tacoma Community College Auditorium (bldg 2), nationally-touring pianist Duane Hubert leads 14 member brass and percussion ensemble, free, donations accepted, 253-759-9511, www.brassunlimited.org
Lyle Lovett & John Hiatt
Jan 30, 7:30pm, $69-$104 (senior discounts available) Edmonds Center for the Arts, 410 Fourth Ave N, 425-275-9595, www.ec4arts.org
Social Dance (call in advance to confirm social dance events)
Sno-King International Folk Dance
Wednesdays 7-9pm, $6-$8, Cedar Valley Grange, 20526 52nd Ave W, Lynnwood, 949-646-7082, www.sno-king.org
Skandia Dances
First & Third Fridays, class at 7:30pm, social dance 8:30-11pm, Cedar Valley Grange, 20526 52nd Ave W, Lynnwood, 425-954-5262, www.skandia-folkdance.org
Alzheimer's Association Caregiver Support Groups
Seattle – Ballard:  3rd Saturday of the month, 10:30 am – 12:00 pm, Swedish Medical Center - Ballard, 3rd Floor North Conference Room, 5300 Tallman Ave. NW, Seattle, WA  98107, for information call Linda Whiteside at (206) 380-4776


Seattle – Northeast:  2nd Tuesday of the month, 1:00 pm – 2:30 pm, Maple Leaf Lutheran Church, 10005 32nd Ave. NE, Seattle, WA  98125, for information call Maggie Pheasant at (206) 841-8537


Shoreline: 2nd Friday of the month, 10:30 am – 12:00 pm, Trinity Presbyterian Church, 1315 N. 160th St., Shoreline, WA 98133.  For information call Tricia Kostis at (206) 783-4189


King County Chinese Speaking Caregivers:  1st Thursday of the month, 10:00 am – 12:00 pm, Chinese Information Service Center, 611 S. Lane St. Room C, Seattle, WA  98104.  For information call Catherine Wong at (206) 957-8518. "For Chinese-speaking caregivers."


Seattle – Queen Anne – for Frontotemporal Dementia:  3rd Saturday of the month, 10:30 am – 12:00 pm,  University Congregational United Church of Christ, 4515 16th Ave. NE, Seattle, WA 98105, for information call Karin Miller (206) 915-6682.  "For caregivers caring for people with Frontotemporal Dementia".


Seattle – Wallingford – Lewy Body Dementia:  4th Wednesday of the month, 6:30 – 8:30 pm, St. Benedict Parish, Pastoral Office Ground Floor, 1805 N. 49th St., Seattle, WA  98103. For information call Rena Ferretti at (206) 473-2565.


Seattle – Green Lake, 2nd Wednesday of the month, 1:00 pm – 2:30 pm, Bethany Community Church, Community Life Center Bldg., Adams Room 301, 8023 Green Lake Drive North, Seattle, WA  98103. For information, contact Linda Whiteside, 206-380-4776


Seattle – Northeast, Men's Coffee Discussion Group; 3rd Thursday of the month, 10:00 am – 11:30 am North East Seattle Together (NEST), 7736 24th Ave. NE, Seattle WA 98115.  For information call Don Desonier at (206) 779-1634. "For male spouses."


Seattle – Long Distance Caregivers: 2nd Saturday of the month, 10:30 – 12:00 am, Swedish Medical Center-Ballard, 2nd Floor Conference Room, 5300 Tallman Ave. Ave. NW, Seattle, WA  98107. For information call Linda Whiteside (206) 380-4776. "For Long-Distance Caregivers."


Seattle – Queen Anne – Adults Caring for Younger Onset Parents: 2nd Monday of the month, 7:00 -9:00 pm, Queen Anne Lutheran Church, 2800 8th Ave W, Seattle, WA 98119. For information call Wendy Nathan at (206) 422-5004. "Open to adult children of Younger-Onset (65 or under) parents."


Seattle – Younger-Onset Caregivers: 1st Monday of the month, 7:00 – 9:00 pm, Home Street Bank, Community Room, 7307 Greenwood Ave N, Seattle, WA 98103. For information call Linda Whiteside at (206) 380-4776. "Open to caregivers of people with Younger-Onset (65 or under) memory loss."


Seattle – LGBT Caregivers: 2nd Tuesday of the month, 6:30 – 8:00 pm, Home Street Bank, Community Room, 7307 Greenwood Ave N, Seattle, WA 98103.  For information call Mandi Gunderson at (206) 471-2352. "For LGBT Caregivers"


Seattle – Ravenna, Long Distance Caregivers: 2nd Monday of the month, 6:00 – 7:30 pm, St. Andrew's Episcopal Church, 111 NE 80th St, Seattle, WA 98115.  For information call Marian Sheehan at (206) 860-3656. "For Long Distance Caregivers."


Seattle – Columbia City: 4th Tuesday of the month, 2:00 – 3:30 pm, Kaiser Permanente Rainier Medical Center, Conference Room, 5316 Rainier Ave. S., Seattle, WA  98118.  For information call Janet Ceballos (206) 940-2802.


Seattle – West Seattle: 2nd Monday of the month, 1:30 – 3:00 pm, and 4th Monday of the month, 1:30 – 3:00 pm, Providence Mount St. Vincent, Breakfast Room, 4831 35th Ave. SW, Seattle, WA  98126.  For more information call Martha Smith at (206) 937-3701, ext. 28578.  


Seattle – Madrona/Mt. Baker: 3rd Thursday of the Month, 10:30 am – 12:00 pm, St. Clement's Episcopal Church, 1501 32nd Ave. S., Seattle, WA  98133.  For information call Muriel Moore, (989) 350-1228.


Vashon Island: 3rd Wednesday of the month, 1:00 – 2:30 pm, Vashon Presbyterian Church, 17708 Vashon Hwy SW, Vashon, WA  98070.  For information call Regina Lyons at (206) 355-3123.


Bothell: 3rd Tuesday of the month, 1:00 – 2:30 pm, First Lutheran Church of Bothell, 10207 NE 183rd St., Bothell, WA  98011.  For information call Debbie Williams, (206) 965-5404.


Bellevue: 3rd Monday of the month, 3:00 – 4:30 pm, Overlake Senior Health Center, 1750 112th Ave. NE,  Hidden Valley Office Park, Bldg. 1, Ste. A101, Bellevue, WA  98004.  For information call Regina Bennett, (425) 502-9829.


Bellevue: 2nd Wednesday of the month, 1:30 – 3:00 pm, Bellevue Family YMCA, 14230 Bel-Red Road, Bellevue, WA  98007.  For information contact Ruth Hansing at (206) 232-2537.


Bellevue – For Younger-Onset Caregivers, 3rd Monday of the month, 7:00 pm to 9:00 pm, St. Andrews Lutheran Church, Room 1E2, 2650 148th Ave. SE, Bellevue, WA  98007.  For information call Bill Lukov at (206) 367-4895.


Bellevue – For Spanish-Speaking Caregivers: 1st Thursday of the month, 10:30 am – 12:00 pm, Lake Hills Library, Meeting Room, 15590 Lake Hills Blvd, Bellevue, WA 98007. For more information, call Claudia Cruz at (425) 598-5436.


Kirkland: 3rd Tuesday of the Month, 1:00 – 2:30 pm, Lake Washington United Methodist Church, Multipurpose Room, 7525 132nd Ave. NE, Kirkland, WA  98033.  For information contact Rosemary Reid at (425) 820-0134.


Kirkland – Adults Caring for Parents: 2nd Tuesday of the month, 7:00 – 8:30 pm, Kirkland Congregational Church, Common Room, 106 5th, Kirkland, WA  98033.  For information call Mariana Fisher at (425) 492-5188. "For Adult Children caring for parents with memory loss".


Redmond: 1st Tuesday of the month, 1:00 pm to 2:30 pm, Emerald Heights, 10901 176th Circle NE, Redmond, WA  98052. For information, contact John Waltner at (425) 556-8140.


Auburn:  1st Tuesday of the month, 12:00 to 1:30 pm, Church of the Nazarene, 1225 29th St. SE, Room 15, Auburn, WA  98002.  For information call Val Brustad (253) 854-7658.


Des Moines:  2nd Tuesday of the month, 1:00 to 2:30 pm, Wesley Homes Health Center, 1122 S. 216th St. Des Moines, WA  98198.  For information call Michael Byrd at (206) 870-1311.


Federal Way: 1st Tuesday of the Month, 6:30 – 8:00 pm, St. Francis Hospital, 34515 9th Ave. S., Education Room, Federal Way, WA  98003. For information contact Janet Ross, (253) 508-9044.


Federal Way – Spanish-Speaking Caregivers: 2nd Tuesday of the month, 4:00 pm – 5:30 pm, St. Francis Hospital, Garden Room, 34515 9th Ave S, Federal Way, WA 98003. For information, call Estela Ochoa at (206) 335-1531. "For Spanish-speaking caregivers."


Kent: 1st Wednesday of the month, 6:30 – 8:00 pm, Kent Senior Center, 600 E. Smith, Kent WA  98030.  For information call Val Brustad, (253) 854-7658.


Renton: 4th Tuesday of the month, 5:00 – 6:30 pm, Valley Medical Arts Center, 4033 Talbot Rd. S., Renton, WA  98055.  For information call Nancy Streiffert, (253) 796-2203.


SeaTac: 3rd Thursday of the month, 1:00 – 2:30 pm, SeaTac Community Center, 13735 24th Ave. S. SeaTac, WA  98168.  For information contact Gerry Crouch (206) 632-3985.


Gig Harbor: 2nd Saturday of the month, 10:00 - 11:30 am, Gig Harbor United Methodist Church, 7400 Pioneer Way, Gig Harbor, WA  98335. For information call Mark Anderson at (253) 549-3822.


Key Peninsula: 3rd Saturday of the month, 10:30 am – 12:00 pm, The Mustard Seed Crandall Center, 9016 154th Ave. Ct. NW, Lakebay, WA  98349. For information contact Debra Jamerson, (360) 621-1110.


Tacoma: 1st Wednesday of the month, 10:00 am – 12:00 pm and 1:00 – 3:00 pm, Asia Pacific Cultural Center, 4851 S. Tacoma Way, Tacoma, WA 98409.  For information contact Jacquelyn Whalen, (253) 922-3221.


Tacoma – Younger Onset Caregivers;  2nd Monday of the month, 6:30 pm to 8:00 pm, Skyline Presbyterian, 6301 Westgate Blvd., Tacoma, WA  98406.  For information call Lisa Johnson at (253) 905-9269.  "For caregivers of those with younger onset Alzheimer's (65 years of age or under)"


Puyallup: 3rd Tuesday of the month, 5:00 to 6:30 pm, Good Samaritan Hospital, Cancer Resource Center, 400 15th Ave. SE, Puyallup, WA 98372.  For information call Michelle Holden, (253) 224-9208.


University Place: 1st Tuesday of the month, 1:00 to 2:30 pm, United Church in University Place, 3912 Grandview Dr. W., University Place, WA  98466.  For information contact Karen Hyde at (360) 819-3642.


Bonney Lake:  3rd Thursday of the month, 2:00 – 3:30 pm, Bonney Lake Senior Center, 19306 Bonney Lake Blvd. E., Bonney Lake, WA  98391.  For information contact Sue Hilberg at (360) 551-2002.


Lakewood: 3rd Saturday of the month. 10:00 am to 11:30 pm, St. Mary's Episcopal Church, 10630 Gravelly Lake Dr. SW., Lakewood, WA  98499.  For information contact McKenzie Golden, (253) 271-4073.


Lynnwood: 1st Wednesday of the month, 10:00 – 11:30 am, Trinity Lutheran Church, 6215 196th St. SW, Room 202, Lynnwood, WA  98036.  For information contact Alice Allen-Redfern at (206) 529-3876.


Lynnwood—Down Syndrome Caregivers: 3rd Wednesday of the month, 1:00 – 2:30 pm, Alzheimer's Association Washington State Chapter, 19031 33rdAve W Suite 301, Lynnwood, WA 98036. For more information, contact Hannah Wishnek, (206) 529-3888. "For caregivers of those with Down Syndrome exhibiting memory loss"


Snohomish: 2nd Thursday of the month, 7:00 – 8:30 pm, Snohomish Senior Center, 506 Fourth St., Snohomish, WA  98290.  For more information contact Sheri Pemberton at (425) 252-6873..


Arlington/Marysville: 4th Saturday of the month, 10:30 am to 12:00 pm, Smokey Point Community Church, 17721 Smokey Point Blvd., Arlington, WA  98223.  For information call Lou Ann Carter at (360) 722-1471.


Mount Vernon: 3rd Wednesday of the month, 2:30 pm to 4:00 pm, Skagit Unitarian Universalist Fellowship, 500 W Section St., Mount Vernon, WA  98273. For information call Cheryl McRill at (360) 899-4643


Everett: 1st Thursday of the month, 12:30 pm to 2:30 pm, Hope Church at Silver Lake, 11329 23rd Dr. SE, Everett, WA  98208.  For information call Linda Whiteside at (206) 380-4776


Anacortes: 2nd Monday of the month, 1:00 – 3:00 pm, Westminster Presbyterian Church, 1300 9th St., Anacortes, WA 98221.  For information call Ann Giboney at (360) 299-9569.


Edmonds: 3rd Tuesday of the month, 1:00 to 2:30 pm, Edmonds United Methodist Church, 828 Caspers St., Room 302, Edmonds, WA  98020.  For information call Barbara Bridges at (425) 335-3414.


Edmonds: 3rd Monday of the month, 7:00 pm to 8:30 pm, Maplewood Presbyterian Church, 19523 84th Ave. W, Edmonds, WA 98026.  For information call Barbara Bridges at (425) 335-3414.


Port Hadlock:  2nd Monday of the month, 10:30 am to 12:00 pm, Port Hadlock Community United Methodist Church, 130 Church Lane, Port Hadlock, WA  98339.  For information call Patricia Smith (360) 379-4186.


Port Angeles: 2nd Monday of the month, 9:30 am to 11:30 am, Port Angeles Senior Center, 328 East 7th St., Port Angeles, WA  98362. For information call Mardell Xavier at (360) 477-5511.


Sequim: 2nd Thursday of the month, 1:00 – 2:30 pm, Sequim Bible Church, 847 N. Sequim Ave., Room 401, Sequim, WA  98382.  For information call Carolyn Lindley, (360) 683-5294.


Aberdeen/Hoquiam: 3rd Tuesday of the month, 1:00 – 2:30 pm, First Presbyterian Church of Aberdeen, 420 N. Broadway St., Aberdeen, WA  98520.  For information call Helen Morning Star at (360) 533-2277.


Long Beach Peninsula/Ocean Park: 3rd Monday of the month, 11:00 am to 12:30 pm, Ocean Park Timberland Library, 1308 256th Place, Ocean Park, WA 98640.  For information call Dawn Morgan at (360) 261-4612.


Bremerton: 1st Monday of the month, 1:00 – 2:30 pm, Harrison Support Services Building, Kitsap Room, 4205 Wheaton Way, Bremerton, WA  98310. For information call Karen Leader Scott at (360) 981-0237.


Port Orchard: 2nd Wednesday of the month, 1:30 pm to 3:00 pm, Kaiser Permanente Port Orchard Medical Center, 1400 Pottery Ave., Port Orchard, WA  98366.  For information call Lora Lehner at (360) 649-6793.


Poulsbo: 2nd Monday of the month, 1:30 to 3:00 pm, Martha and Mary Health Center, 19160 NE Front St., Poulsbo, WA  98370.  For information call Lora Lehner at (360) 649-6793.


Silverdale: 1st Tuesday of the month, 10:30-12:00, Silverdale Lutheran Church, Gathering Place, 11701 Ridgepoint Dr. NW, Silverdale, WA  98383.  For information call Patti Denman at (206) 402-9857


Kingston: 2nd Wednesday of the month, 10:30 am – 12:00 pm, Village Green Community Center, The Meeting Room, 26159 Dulay Rd NE, Kingston, WA 98346. For more information, call Lori Gordon at (206) 910-9870.


Belfair: 3rd Tuesday of the month, 1:00 – 2:30 pm, The HUB Center, 111 NE Old Belfair Hwy, Belfair, WA  98528.  For information call Debra Jamerson at (360) 621-1110.


Olympia: 1st Thursday of the month, 1:00 to 2:30 pm,  Capital Medical Center, Rainier Room, 3900 Capital Mall Dr. SW, Olympia, WA  98502.  For information call Karen Hyde at (360) 819-3642.


Lacey: 4th Friday of the month, 1:00 – 3:00 pm, St. Mark Lutheran Church, 2109 College St. SE, Lacey, WA 98503.  For information call Cheri Knighton at (360) 480-5887.


Lacey: 2nd Thursday of the month, 3:00 pm to 4:30 pm,  Lacey Senior Center, 6757 Pacific Ave. SE, Lacey, WA, 98503.  For information call Cheri Knighton at (360) 480-5887.


Longview-Evening: 3rd Thursday of the month, 6:30 – 8:00 pm, Kaiser Permanente, Longview/Kelso Medical Office, Conference Room 6A, 1230 7th Ave., Longview, WA  98632.  For information call Dawn Morgan at (360) 261-4612.


Longview-Kelso: 2nd Tuesday of the month, 10:30am – 12:00 pm, YMCA of Southwest Washington, 766 15th Ave, Longview, WA  98632.  For information call Beth Bonnett, (360) 423-1334.


Seattle - Younger Onset Early Stage Memory Loss: 2nd Monday of the month, 10:00am - 11:30am, HomeStreet Bank Phinney Ridge, 7307 Greenwood Ave N Seattle, WA 98103, for information and pre-registration call Kenna Little (206) 529-3868


Edmonds - Early Stage Memory Loss Support Group: 3rd Tuesday of the month, 1:00pm - 2:30pm, Edmonds Senior Center, 220 Railroad Ave Edmonds, WA 98020,for information and pre-registration call Kenna Little (206) 529-3868  


Everett - Early Stage Memory Loss Support Group: 2nd Thursday of the month, 10:30am - 12:00pm, Hope Church at Silver Lake, 11329 23rd Dr SE, Everett, WA 98208, for information and pre-registration call Kenna Little (206) 529-3868


Tacoma - Early Stage Memory Loss Support Group: 2nd Monday of the month, 6:30pm - 8:00pm, Skyline Presbyterian Church, 6301 N Westgate Blvd, Tacoma, WA 98406, for information and pre-registration call Kenna Little (206) 529-3868


Silverdale - Early Stage Memory Loss Support Group: 2nd Thursday of the month, 10:30am - 12:00pm, Silverdale Lutheran Church, 11701 Ridgepoint Dr NW, Silverdale, WA 98383, for information and pre-registration call Kenna Little (206) 529-3868