Northwest Prime Time Calendar of Events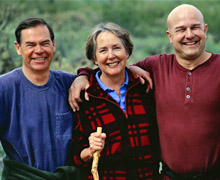 Each issue Northwest Prime Time features a unique calendar of events with a special focus on events "celebrating life after 50".

Senior Events
Age-Friendly Discussion Group
discussing topics of interest to the 50+ crowd. Des Moines Library, 21620 11th Ave S, 206-824-6066.
Letting It Go, Letting it Grow
Mar 9, 9:30am-2:30pm, workshop to help you clarify priorities, purpose, personal mission and developing a thoughtful plan, Our Lady of Guadalupe Church, 7000 35th Ave SW, Seattle, RSVP 206-935-0358.
Wisdom Cafés
Mar 12, 2pm, free conversations for seniors, "Who Are You Becoming?" Richmond Beach Library 19601 21st Ave NW, Shoreline, 206-546-3522.
Guided Cannabis Shopping for Seniors
Mar 13, Ap 10, Curious about cannabis, marijuana and CBD? Join the team for free Wednesday events, 9am-10am coffee & conversation followed by in-store shopping at the Fremont store in Seattle, must RSVP (206-946-8157 or Service@SeattleHashtag.com). 3534 Stone Way N, Seattle, www.seattlehashtag.com/seniors
Art of Alzheimer's
Thru Mar 5, 7am-6pm, free exhibit of art by people with Alzheimer's, Seattle City Hall lobby & gallery, 600 Fourth Avenue.
Manifesto Against Ageism
Ashton Applewhite at these free events: March 11, 1pm, Kirkland Library, 308 Kirkland Ave 425-822-2459; March 11, 7pm Elliott Bay Book Company, 1521 Tenth Ave, Seattle, 206-624-6600; March 12, 7pm Third Place Books at Seward Park, 5041 Wilson Ave S, Seattle, 206-474-2200.
Tour 5 Tacoma area Retirement Communities in 1 day
Mar 13, RSVP by Mar 11th 253-756-7562.
Conscious Eldering
Mar 22-24, a weekend exploring what it means to become on elder…a respected, integral member of your community, Sunset Hill Community Center, riteofpassagejourneys.org
Aging into the Future: Pierce County
Mar 23, educate, challenge and inspire the audience to look toward how we can prepare Pierce County (government, businesses, non-profits, faith communities, etc.) to prepare for a future when many more of our residents will be 60-plus.  This conference is intended for seniors, individuals with disabilities, caregivers, families, service providers, business owners, and others.  The program will include speakers on a variety of important topics.  The audience will have generous opportunities to provide feedback, suggestions and additional comments throughout.  Come and help us share a vision where all can thrive.  Held 9 a.m. to 1 p.m. at the McGavick Conference Center, Building 23, Clover Park Technical College, 4500 Steilacoom Blvd SW in Lakewood.  Free; Refreshments provided.  For information, free tickets, and reasonable accommodation requests call 253-798-4600 or visit www.piercecountywa.gov/future. Please bring a donation of nonperishable food for Nourish Pierce County food banks.
InterGenFest
Mar 30 A community service event designed to engage seniors and youth.  Intergenerational efforts are about building bridges, not barricades.  It is about what is possible when we view people of different generations, as pure potential ready to engage, not left behind to wait.  Sessions include smart phone tips for seniors, interviewing skills for youth, talking saves lives, and water color is not magic.  Sign up to participate.  Sign up to volunteer.  For more info or to donate contact intergenfest@gmail.com.  Sponsored by the Rotary Club of Gig Harbor North.  Held 10 a.m. to 2:30 p.m. at the Boys and Girls Club, 8502 Skansie Avenue in Gig Harbor
Creative Aging at the Frye
2nd Tuesdays those with dementia and care partners enjoy music in a relaxed atmosphere free & more programs "Meet Me at the Movies" 206-432-8208, www.fryemuseum.org
Single Seniors
Afternoon get-togethers. Social drinking okay. Pati, 253-853-5046.
University PROBUS Club
Join seniors for coffee, fellowship and outstanding speakers the 1st Weds, 9:45am, Sand Point Community Church in View Ridge, univprobus@gmail.com, 206-985-4074.
Prime Timers Seattle
Prime Timers is a social and support group for senior gay / bi / trans men ages 50s-90s that sponsors activities in different neighborhoods: restaurant & potluck dinners, coffee nights, films, plays, sports events, a rap group, winter & summer parties and picnics, a monthly newsletter. Low-cost membership provides access to a safe and supportive environment for men to be themselves and to make friends. www.seattleprimetimers.org.
Senior Coffee Hours
Third Thursdays, 10-11am, join the Seattle Mayor's office for seniors to learn about city programs, services and to talk with officials, 810 3rd Ave, Seattle, 206-684-0500.
Dementia Friendly Recreation
Ongoing, Seattle Parks Lifelong Recreation Program offers a variety of walks and classes for those with early stage memory loss and their care partners, 206-684-4664 (Mari).
Alzheimer's Café
2nd Tuesdays, 3:30-5pm, Greenwood Senior Center's Alzheimer's Café moves to Stage Door Café, 208 N. 8th St, Seattle, chance for those with Alzheimer's and their care partners to socialize in safe environment, info call Carin 206-230-0166, www.phinneycenter.org/gsc
Salvation Army Seniors Lunch
Tuesdays, 11am, variety program followed by lunch, $3 donation, Salvation Army Temple, 9501 Greenwood Ave. N., Seattle. 206-783-1225.
Health Education
Dementia Care Conference
Mar 7, 8:30am-4pm, tools for caregiving, speakers include Teepa Snow, Sue Stults, $35-$45, 125 NE 185th St, Shoreline, RSVP 206-362-4790 x120, www.Shorelinecc.com/careconference
Alzheimer's Regional Conference
Mar 8, conference for healthcare professionals, Washington State Convention Center, Seattle, RSVP 206-363-5500 x8170 or Discoveryconf@alz.org.
CPR/Stroke Workshop for Seniors
Mar 7 & Mar 29, learn how to save a life, "hands-only" CPR, you'll also learn how to identify stroke symptoms, come dressed to move and prepare to be on the floor, Mar 7 at 11am at Skyway Library, 12601 76th Ave S, Seattle, 206-772-5541; Mar 29 at 10:30am at Woodinville Library 17105 Avondale Road NE, 425-788-0733.
Art & Movement Symposium
Mar 18, 9am-noon, Movement Symposium is a light-hearted and fun symposium for all people impacted by Parkinson's in the regional community.  While traditional educational programming is important, NW Parkinson's strives to offer equally valuable access to alternative therapies and experiences that improve quality of life.  The Symposium focuses on not defining participants by a diagnosis.  Experts lead workshops that challenge and support attendees emotionally, cognitively, and sometimes physically, while exploring outlets they can incorporate into their life beyond the symposium.  Tickets $10/$15 or call 206-748-9481.  Held 9 a.m. to noon at the new MetroParks Eastside Community Center, 1721 E 56th St., Tacoma.  Light refreshments available.  Contact Jordan Whitley or 206-946-6520.
Women of Color Screening Event
Mar 23, An event of women empowering women to get their mammograms!  Screening mammograms available for women ages 40 and over who may be uninsured or medically underserved.  (Insurance will be billed; No out of pocket expense to patient.)  To schedule your appointment, please call the event coordinator at 253-301-6615.  Held 12:30-4:00 p.m. at the Carol Milgard Breast Center, 4525 S. 19th Street in Tacoma.
Community Events
Author Events at UW Bookstore
Mar 8 at 6pm, "Worried? Science Investigates Some of Life's Common Concerns"; free.
The Great Polish Jewish Songbook
Mar 11, 6pm, free discussion by Beth Holmgren, professor of Polish and Russian Cultures at Duke University, UW campus in Thomson Hall 101.
Quilters Anonymous Show
Mar 15-17, 10am-4pm, more than 500 quilts on display, vendors, raffle & demos, $9, free parking, Evergreen State Fairgrounds in Monroe, www.quiltersanonymous.org
Holi Celebration at Lake Sammamish State Park
Mar 23, 11am-3pm, music, dance, Festival of Colors, FREE (Discover Pass required for parking),  2000 NW Sammamish Rd, Issaquah.
Donate Fabric
for annual fabric sale benefitting scholarships, donate fabric, notions, needlework, yarn, 425-743-0118, fabricsale@yahoo.com.
Exhibits
America's Car Museum
Thru Apr 25 iconic original mustang from the movie Bullitt on display, Daily Senior Discounts. Open 7 days a week from 10am-5pm. 877-902-8490. www.americascarmuseum.org .
Washington State History Museum
Thru May 26 "Unlocking McNeil" exhibition of McNeal island as a place and a prison, 1911 Pacific Ave, Tacoma, 253-272-9747, www.washingtonhistory.org
Seattle Art Museum
Thru May 12, major survey of works of Jeffrey Gibson, 206-654-3100, www.seattleartmuseum.org
Bellevue Arts Museum
Apr 12-Aug 11, "Simon Hanselmanns Megg, Mogg & Owl" characters from popular graphic novel come to life, www.bellevuearts.org
Theater
Black Box Theatre
Saturdays through March 23 at 7pm Slam Dunk Improv Competition. Saturdays thru Feb 16 at 8:30pm The Tribe Has Spoken All-Stars. Saturdays Mar 2-Mar 23 at 8:30pm & Sat Mar 30 at 10:30pm Fiasco! Edmonds Community College. Senior and group discounts available. Tickets and information, 425-640-1448, blackboxedcc.org
Book-It
Thru Mar 10 "American Junkie" explores Seattle's grunge-era music scene & power of heroine, Seattle Center Theatre at the Armory, 206-216-0833, www.book-it.org
Musical Theater
SecondStory Rep
Mar 1-24, "Man of LaMancha" $24-$30, Redmond, 425-881-6777, www.secondstoryrep.org
The Village Theatre
Thru Mar 24, "I Do! I Do!" A Musical about Marriage chronicling 50 years of life and love, created by team behind The Fantastiks, Enter to win free tickets (must be received by Mar 1) plays in Issaquah thru Feb 24 & in Everett Mar 1-24, for more information call Issaquah, 425-392-2202, Everett, 425-257-8600. www.villagetheatre.org
The Village Theatre
Thru Mar 24, I Do! I Do! A Musical about Marriage. Enter to win tickets! Issaquah, 425-392-2202, Everett, 425-257-8600. www.villagetheatre.org
Film Cabaret
Film on big screen preceded by cabaret-style happy hour with live music, $20, Edmonds Center for the Arts, 410 Fourth Ave N, www.ec4arts.org
Radio Enthusiasts Showcase Mar 29-31, radio show recreations featuring Academy Award winner Margaret O'Brien, plus interviews, panel discussions, Hotel 116, 625 116th Ave NE, Bellevue, www.REPSonline.org
Choral Music
Master Chorus Eastside
Mar 10, 3pm Shakespeare "Sing All a Green Willow" Bellevue Presbyterian Church, 1717 Bellevue Way NE, Bellevue, 425-392-8446, wwww.masterchoruseastside.org
Seattle Choral Company
Mar 16, 8pm Bellevue Presbyterian Church, Mar 23, 8pm First Free Methodist Church, Seattle, 206-363-1100, www.seattlechoralcompany.org
Northwest Chamber Chorus
Mar 17, 3pm, Mar 23, 7:30pm, Phinney Ridge Lutheran Church, 7500 Greenwood Ave N, Seattle, www.northwestchamberchorus.org
Emerald City Women's Chorus
Mar 24, 2pm, $10 includes complimentary refreshments, St. Andrews Episcopal Church, 111 NE 80th St, Seattle, EmeraldCityWomensChorus@gmail.com
Seattle Men's Chorus
Mar 30-31, "Music of Cher" McCaw Hall, Seattle, www.seattlechoruses.org
Classical Music
Seattle Modern Orchestra
Mar 9, featuring flute legend Robert Aitken, Good Shepherd Center, 4649 Sunnyside Ave N, Seattle, $10-$25, www.seattlemodernorchestra.org
Ladies Musical Club
Free concerts throughout region, www.lmcseattle.org
Seattle Symphony
For concerts, call 206-215-4747 or visit www.seattlesymphony.org
Jazz/Rock/Folk/Country
Seattle Jazz Vespers
Mar 3, 6pm, 1st Sundays, Seattle First Baptist corner of Harvard & Seneca St, Seattle, free parking back of church, free will donation, 1st Sundays thru June www.seattlejazzvespers.org
Tuck and Patti
Mar 12-13, folk/r&b/jazz legends, Jazz Alley, Seattle, www.jazzalley.com
Hee Haw 50th Anniversary Tour
Mar 14, original cast members, Suquamish Clearwater Casino, 360-598-8700, www.clearwatercasino.com
Elvis at The Place
Mar 28, 4-8pm, Danny Vernon as Elvis, plus workshops, Dinner, Door Prizes, $10, Kent Senior Center, 253-856-5164.
Northshore Performing Arts Center
The Drifters, Step Afrika, The Kingston Trio, www.npacf.org
Social Dance (call in advance to confirm social dance events)
Sno-King International Folk Dance
Saturday, March 30, Benefit Dance from 7-10:30pm, two bands, costumes & snacks encouraged, $10, regular dances Wednesdays 7-9pm, Valley Grange, 20526 52nd Ave W, Lynnwood, 949-646-7082, www.sno-king.org
Skandia Dances
First & Third Fridays, class at 7:30pm, social dance 8:30-11pm, Cedar Valley Grange, 20526 52nd Ave W, Lynnwood, 425-954-5262, www.skandia-folkdance.org