Northwest Prime Time Calendar of Events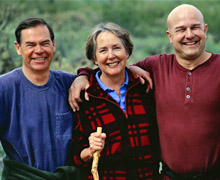 Each issue Northwest Prime Time features a unique calendar of events with a special focus on events "celebrating life after 50".
While some things are starting to open, including state parks, zoos and other locations, so much is still up-in-the-air. Check with event organizers to learn the latest news.

Senior Events
Alzheimer's & Driving
Nov 7, 10am & Nov 10, 7pm: When to set aside the keys? Safety tips and how to have the conversation, No RSVP required. Join online or by phone 253-215-8782.
Bringing Parents Home
Nov 12, 7pm & Nov 14 at 10am, questions to ask before making this decision, online or by phone 253-215-8782.
Crone of Puget Sound
Nov 14 & Nov 21 at 1pm (both are Zoom events – can join with telephone or smart device) join this age 60+ group of older women of power, passion and purpose. Nov 14 focus is Elder Health Care; on Nov 21 share your favorite family stories, CroneofPugetSound.org or call Moreah at 206-300-1657.
Estate Planning
Nov 17, 4-5:30pm, presented by attorney and estate planning specialist. Covers probate, needed documents. Free and open to public (virtual) hosted by Kingsgate Library, register at kcls.org or call 425-462-9600.
Teaching Kitchen
Nov 18 at 1pm (register by Nov 9) online event, learn to make spiced cranberry relish – first 100 receive free kitchen gift, 1-866-937-5390.
Health
Free Memory Screenings
Alzheimer's Foundation offers free one-on-one virtual memory screenings Mon/Wed/Fri, make appointment by calling 1-866-232-8484.
Alzheimer's Town Halls
Participate in hour-long events to learn about federal and state policies affecting people impacted by Alzheimer's and dementia, each session includes presentation and time for Q&A. To register in your congressional district, visit alzwa.org/townhalls or call Brad Forbes, 206-529-3867 (1st Dist Nov 10 at 11; 7th Dist Nov 18 at 1pm; 8th Dist Nov 19 at 1pm; 9th Dist Nov 20 at 11am).
Free Dementia Webinars
Throughout November, free webinars on a variety of topics, each workshop includes Q&A, www.alzwa.org/education.
Get Your Flu Shot
Local advocate Lisa Rasmussen urges everyone to get your flu shot. Her 57-year-old husband died after a month-long battle with the flu and now she works with the national organization www.familiesfightingflu.org.  
Arts/Theater/Music
Seattle Symphony
Nine livestreaming performances in Nov & Dec, www.seattlesymphony.org
Book-It
"Childfinder" by Octavia Butler opens audio season, 206-216-0833, www.book-it.org
Art on the Mind
Nov 17, stories and art highlighting experiences of people living with dementia and their care partners, 206-622-9250 www.fryemuseum.org.  
Best of the NW Arts
Nov 18-Dec 3, virtual art show featuring 78 NW artists with homemade artwork and gift items, www.nwartalliance.org
Digital Beethoven Festival
Dec 16-19, Seattle-based organizations present www.thisisbeethoven.org.
Outdoors
NW Adventures
Northwest-based organization re-launces a comprehensive online guide to NW adventures and destinations, gardening and lifestyles, also features artists, photographers and more. Visit www.ActiveLifestylesNW.com or call 360-342-4050 for info.
Markers and Monuments
The Historical Museum seeks your help in identifying monuments, markers and plaques across the state that are imprinted with the Historical Society's name in order to develop a full inventory. www.washingtonhistory.org