My first blog post
April 1, 2022 at 2:22 p.m.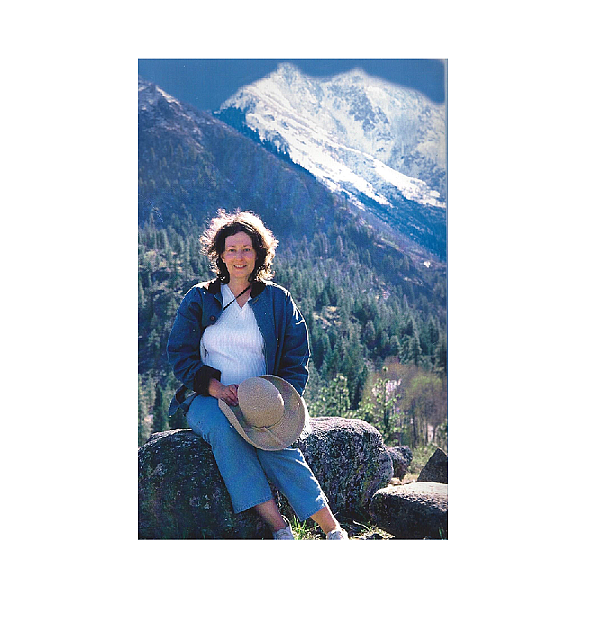 ---
When I first became publisher of
Northwest Prime Time
, a newspaper for people over age 50 in the greater Seattle area, I was not even old enough to qualify for our readership demographic. Oh, those naïve days of my early-40s... So young and I didn't even know it.
The year was 1999.
It is now an entirely new millennium and so much has changed.
A connection with the senior newspaper trade came when my long-time companion, Christopher Mitchell, started selling ads for the local publication,
Senior Spectrum
. Soon enough, Chris left that job to work for Neil Strother, owner of
Northwest Prime Time Journal
.
Neil had a graduate degree in journalism from Northwestern and years of experience as an assignment editor and producer for KING TV, but he was itching to take on his own project. "Prime Time was on the market," says Neil. "It had started as a publication with a travel and cruise angle, but it was floundering."
A newspaper for seniors was a comfortable fit for Neil. "Even as a younger person, I was familiar with the world of being older. I grew up with three sets of grandparents, including step-grandparents." He had a lot to learn, but "those life lessons were valuable."
He admits it was a lot of hard work to turn around the publication. "I knew the editorial side but had to learn the business side and was out of my league. It was like getting an MBA on the street, learning how to run the paper," recalls Neil. Luckily, he had the capable help of his wife, Jenny, who was well-versed in the world of business."We hired ad salespeople, including Chris," says Neil. Chris came on board in 1994, about three years after Neil took over the publication.
Over time, with Neil and Jenny at the helm, the publication became successful and well-respected.
Seniors loved having a newspaper that was designed just for them. The paper had many popular features, including a flourishing classifieds section that contained a place for singles,
Companions Corner
. "That was a really popular way for people in the older generation to meet back then," says Neil.
Northwest Prime Time Journal
was doing very well. Then along came
Get Up & Go
.
In 1997,
Get Up & Go
purchased senior newspapers all across the country. It didn't take too long before – as readers were fond of saying with a tut-tut and a knowing chuckle – "Get Up & Go got up and went." The company had expanded too rapidly: senior newspapers across the nation closed en-masse and suddenly Chris was without a job, Perhaps more importantly, local readers were without a senior newspaper.
Chris may have been without a job, but he had an extensive database of advertisers at hand. I suggested he try restarting on his own. As we knew then but had to relearn over the years, the advertising end of things is the most crucial element in running a successful free publication.
After a few twists and turns,
Northwest Prime Time
was reborn. To say Chris and I were green and inexperienced is an understatement. We started the journey in late 1999, but it took some time before we were able to publish our first edition, which came in March 2000.
Before
Northwest Prime Time,
I was a counselor and advisor through the Seattle College District. I hadn't intended on switching careers, but Chris needed all the free help he could get. Before I knew it, I was delivering newspapers and, with Chris, trying to figure out how to run the business. Over the years, we've learned a lot and met a lot of great people along the way.
By and by, my age caught up with our readership demographic. I was gratified to learn that, at 49-soon-to-be-50, I was leaving the old-age of youth and entering the youth of old age. Then, in 2021, I finally became eligible for Medicare and reported the exciting news to my oldest sister, Barbara.
Barbara had been none-too-thrilled when I came home from the hospital as a newborn baby on her 10
th
birthday. She wanted a bicycle instead. But she eventually forgave me and when I told her I had signed up for Medicare, she crooned affectionately, "Awww. You're finally all grown up."
Grown up, true, but still learning. We've discovered so much from our contributors, the people and organizations serving seniors, and especially from our wonderful readers. With a new website to run, we have plenty left to learn.
Stay tuned for the next entry telling the ongoing story of Northwest Prime Time. Over time, you will learn how I came to rely on a personal protocol advisor (a nun I'd never met). Or how every month I was startled into blurting out loud, "OH! You fool me every time, old man." Or how a motley collection of well-loved strays, foster pets and unwanted animals that were dropped off on our doorstep played a part in so many of the articles you may have read over the years. This monthly (or so) blog will not only tell Northwest Prime Time's story, including what it's like to be in the presence of hulking, thunderous offset presses that are far larger than houses... We'll explore the behind-the-scenes stories about our columnists, the people I've interviewed, our colleagues, the articles that have graced our pages, and the many misadventures we've experienced over the decades. So long for now.Michelle Roedell can be reached at editor@northwestprimetime.com
In case you missed them, you can catch up on past blog posts (in chronological order):
---