To the Mediterranean Diet, Add Berries, Berries Berries
July 23, 2023 at 9:02 p.m.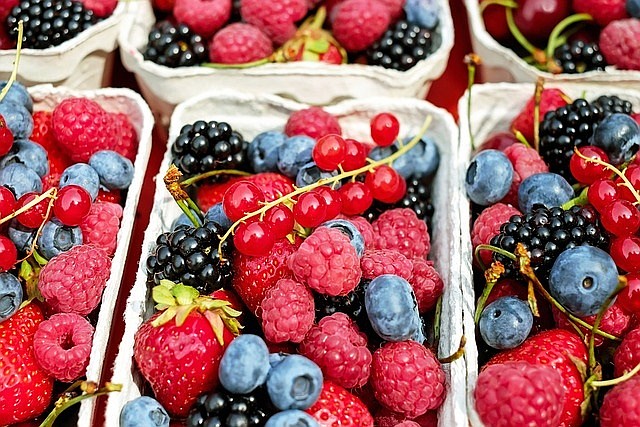 ---
---
The Mediterranean diet is ranked as one of the most healthful diets on the planet. The name derives from the geographical region surrounding the Mediterranean Sea, which includes Spain, Italy, Greece, Turkey, and Tunisia, where this diet has been adopted for centuries. It incorporates different types of food that are mostly unprocessed plant food typically found in this area (fruit, vegetables, nuts, grains, legumes, extra virgin olive oil, lean proteins, and fish).
Large studies have consistently indicated that individuals who follow this diet live longer and have a lower incidence of major chronic illnesses such as cardiovascular diseases and Alzheimer's disease. However, it may be best to also think about berries. Whether you opt for strawberries, cranberries, blueberries, raspberries, blackberries or salmonberries, they are wonderful functional foods.
"It's important to add berries to any diet. Berries are one of those 'superfoods' because of the great amount of nutrients they have in them that make the immune system stronger to add protection against infections. They also protect against other diseases due to the vitamin C, dietary fiber, and antioxidants," said Sandra J. Arévalo Valencia, who is the director of Community Health & Wellness at Montefiore Nyack Hospital, Nyack New York.
Further, she said the latest research also indicates that some components of berries known as flavan-3-ols may be beneficial for heart health and protect against diabetes. Valencia said the best advice is to eat a large variety of berries because they are very similar in nutritional content, but some berries have different nutritional content. "If we compare blackberries and strawberries for example, strawberries have more potassium, but less fiber. Eating a variety of berries, you get the benefits of all. Even salmonberries are different and necessary because they have more vitamin B6 than their counterparts," said Valencia.
Berries are a great choice and very versatile in terms of how they can be consumed. There are many easy ways to enjoy berries by simply adding them to cereal/oatmeal or yogurt in the morning, or to a salad at lunch or dinner. Another simple way is to eat them fresh or frozen as a snack by blending them into a juice or a smoothie. "The recommended amount of fruit intake is 2 cups per day. Aim to eat at least ½ cup of berries per day," said Valencia. "When berries are frozen the taste and texture might change, but berries maintain their nutritional value up to a year after being frozen, some can last up to 18 months."
Berries are outstanding sources of a variety of nutrients, including vitamin C, potassium, and magnesium. They also can benefit the stomach as microbiome-promoting natural fiber and other bioactive plant compounds like anthocyanins. A review of 23 randomized controlled trials found that berry intake is linked with beneficial effects on markers of heart disease risk, such as blood pressure, cholesterol, artery function, and blood sugar.
Beyond those at the supermarket, there are many berries unique to certain locations and climates and not as widely known, like elderberries or goji berries. Nutrition experts at Tufts University in Boston, Massachusetts report that there are more than 25 different types of berries around the world, and more than 400 different species of varying colors, sizes, flavors, and nutrient profiles. 
Eating more fruit and vegetables, including berries, seems to protect the brain. Compounds found in berries, not only protect the brain from oxidative stress, but also counteract other factors linked to Alzheimer's disease. In addition, studies suggest berries may help protect against the negative effects of a high fat diet and help boost a person's mood and decrease the risk for developing depression. Most of the controlled human trials that have been published used blueberries. It is hypothesized that other berries, including raspberries, blackberries, and strawberries, also have many of the bioactive compounds that improve brain health.
Summer is the perfect time to enjoy a variety of fresh berries and explore varieties unique to where you live, such as boysenberry. Berries can spoil relatively quickly, wasting money, nutrients, and environmental resources. So, storing them correctly can significantly lengthen their life.
Nutritionists recommend you refrigerate unwashed berries in their packages or in a single layer in a spacious container with a loose-fitting, breathable cover. If they begin to over ripen, then transfer them to the freezer. They are then ready for smoothies, oatmeal topping, baking, or sauces whenever you want them.
Buying your berries frozen is a good option all year long, according to Taylor C. Wallace, who is an adjunct professor in the Department of Nutrition and Food Studies at George Mason University in Washington DC. "Frozen berries are generally picked at peak ripeness, when they are most nutritious. Once harvested, they are washed, packaged, and frozen within a few hours. Many 'fresh berries' in the grocery store are picked before they are fully ripe, which can affect their nutritional content and they have less time to develop the full range of vitamins, minerals, and bioactives. I actually personally prefer frozen berries for the taste and nutrition," said Wallace.
He said the Dietary Guidelines for Americans recommend that the average adult consume 2-servings per day of fruit. The majority of clinical studies show that 2-servings per day of fresh berries is really the "sweet spot" when it comes to prevention of disease and long-term health maintenance. "We see this with both cognition and heart disease," said Wallace. "Many of the foods we consider to be heart-healthy are also healthful in helping to prevent cognitive decline later in life. I personally love berries and consume them raw almost every day," said Wallace, who grows blueberries, blackberries and strawberries in his backyard.
Fresh berries are at their seasonal best right now, and a good time to add them to fruit salads and green salads. Pureeing them and freezing them into popsicles can be fun as well. Wallace recommends using them as a sauce for chicken, fish, or any dish in need of a punch of flavor.
Nutritionists say you can increase your berry intake and stretch your berry buck by shopping seasonally. Prices are lowest when fresh berries are in season and local. In general, berries don't ripen much after picking. Dietitians recommend fresh berries that are richly colored, firm, plump, and dry, without mold, bruises, dents, or blemishes.
Frozen berries, which are available year-round, are often less expensive. They tend to be just as tasty and nutritious, and have a long storage life. One of the relatively unique things about berries is that we eat both the fruit and the seeds, which is a potential reason for greater health benefits, according to nutritionists.
If you're concerned about the high sugar content in most berries, there is no need. Scientists have found that the sugar in berries is contained within the intact structure of the food, greatly slowing the speed of digestion. Other compounds in berries, such as the fiber, slow digestion and offset potential harmful effects of the natural sugar. Studies suggest that adults who eat more fruit, including more berries, have a lower risk of developing diabetes.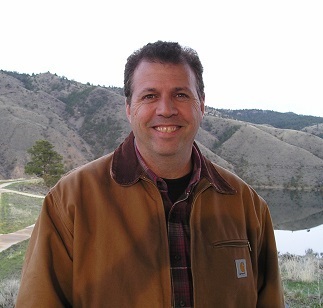 John Schieszer is an award-winning national journalist and radio and podcast broadcaster of The Medical Minute. He can be reached at medicalminutes@gmail.com
---