Taproot Theatre's "Steel Magnolias" Provides an Entertaining Intimate Look Into Women's Relationships
January 30, 2020 at 9:49 a.m.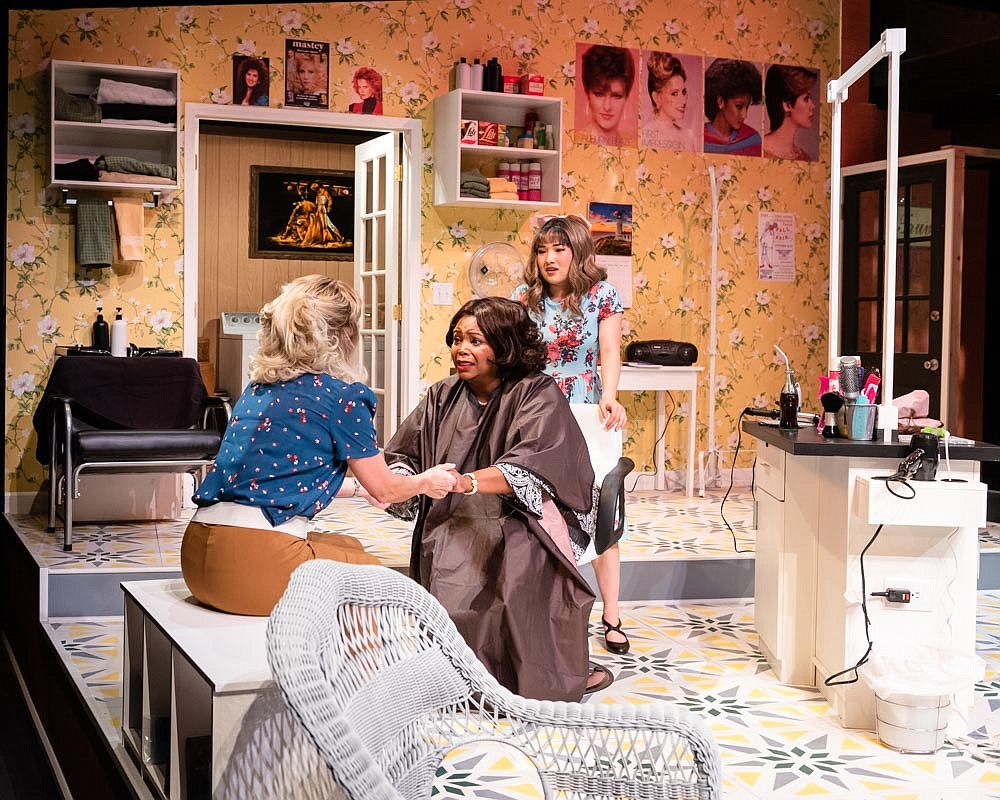 ---
---
Taproot Theatre's latest production Steel Magnolias is an entertaining and thought-provoking look at the lives of six Louisiana women during some particularly challenging times in their lives. Although most people know Steel Magnolias from the Julia Roberts / Sally Field / Dolly Parton movie adapted from the play, the stage version is much more sparse, contains no characters other than the six women and takes place entirely in Truvy's In-home Beauty Salon. When compared to the movie, the stage version is more focused on the six women and their challenges than the splashier movie.
Steel Magnolias is a heartwarming story colored by Southern culture, but it's much more than a period piece about the South. It's about women and the bonds they share as women. And this show is bound to be a Taproot crowd-pleaser since the majority of live theater patrons are mature women who, like all of us, enjoy seeing themselves and their issues portrayed on the stage or the screen.
The show was written by Robert Harling in just ten days as a tribute to his sister who died of diabetic complications after the birth of his nephew. And that same issue is at the core of the show he created. Having grown up in Louisiana, Harling sought to include a great deal of Southern women's dialect and humor, and Taproot's production is bright and glowing even through the show's tragic moments.
Although, the primary storyline focuses on Shelby, her mother M'Lynn, and Shelby's medical battles, the essence of the show is the underlying friendship and bond between the six women. And all six actresses portray their characters with a verve and feeling that is palpable in Taproot's intimate Main Stage Theater.
Steel Magnolias continues at Taproot Theatre through February 29.
---