A New Era in Combating Prostate Cancer
September 2, 2023 at 5:17 p.m.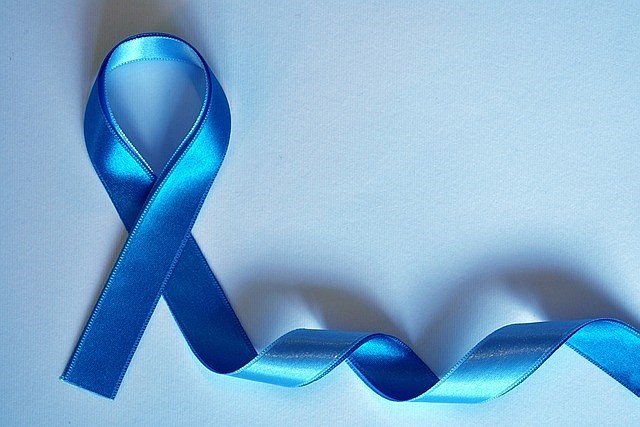 ---
---
You could say that computer technology is now ushering a "golden age" in preventing prostate cancer deaths. Doctors now have new imaging tools and much more. It is expected that over the next 12 to 24 months, artificial intelligence (AI) technology and additional advances will lead to individualized care, paving the way for precision medicine in the treatment of prostate cancer.

"We envision a day in the near future when the power of AI can be used to improve the quality of cancer treatment decisions across the full spectrum of prostate cancer stages and therapies," said Dr. Tim Showalter, who is the Vice President of Clinical Development at a company called ArteraAI.
 
The widespread adoption of prostate specific membrane antigen (PSMA) PET imaging in detecting recurrent and metastatic cancer earlier has changed the treatment landscape. Tailored treatment strategies and metastasis-directed therapy, such as with stereotactic body radiation therapy (SBRT), can improve outcomes for men with a small number of metastases detected on PET scans, said Dr. Showalter.
 
The 5-year relative survival rate for prostate cancer in the United States is 97%. However, the survival rates for prostate cancer vary based on several factors, including the stage and grade of the cancer. Age and general health also matter.
 
Prostate cancer incidence rates dropped steeply from 2007 to 2014 because screening guidelines at the time resulted in less prostate-specific antigen (PSA) testing. Since 2014, overall rates have gone up by around 3% each year. The incidence rates for advanced-stage prostate cancer rose by 5% each year between 2007 and 2014. "Extending the use of next-generation hormone agents and other systemic therapies to locally advanced and early metastatic settings has prepared us to make further improvements in cure rates," said Dr. Showalter.
 
The precision medicine tools available for risk stratification and biomarker-guided therapies have ushered in a new era in the treatment of prostate cancer. The ArteraAI Prostate Test is the first such tool to leverage deep learning, which is an AI method that may be able to improve quality of life and overall survival. The test is derived from algorithms based on available clinical and image data, to provide patients and oncologists with prognostic and predictive insights for better treatment decisions.
 
Currently, the ArteraAI Prostate Test offers personalized estimates of clinical outcomes and informed decision-making regarding the addition of short-term androgen deprivation therapy to radiation therapy for intermediate-risk prostate cancer. "The expanded clinical use of magnetic resonance imaging (MRI) and systematic biopsies have led to more accurate prostate biopsies, which has increased the detection of high-grade cancers. This leads to more accurate diagnoses, and allows physicians to match patients to the most effective treatments for localized prostate cancer," said Dr. Showalter.
 
He noted that there are now many new systemic therapies to expand the options for men with prostate cancer. "These include next-generation hormone therapies (like apalutamide, abiraterone, darolutamide, and enzalutamide), PARP inhibitors (olaparib and rucaparib), immunotherapy, and radioligand therapies like Lu177-PSMA-617. Together, these new therapies provide men with multiple options to treat locally advanced and metastatic prostate cancer," said Dr. Showalter.
 
The cancer registries suggest that 60% of cases are diagnosed in men age 65 or older. The average age at the time of diagnosis is 66 years. The disease is rarely identified in those younger than 40. The number of new cases diagnosed in Black men is 70% higher than the number of new cases diagnosed in White men. Black men in the United States and the Caribbean have the highest incidence rates of prostate cancer around the globe.
 
Currently, prostate cancer is the second leading cause of cancer death in men in the United States, but that may be changing thanks to precision medicine tools, including biomarkers and risk classification tests. "It's no longer sufficient to just cure a man's prostate cancer, but rather each patient can and should expect that quality of life be prioritized equally," said Dr. Showalter.
 
The FDA-approved drug called Pluvicto (lutetium Lu 177 vipivotide tetraxetan) is a new radiation pharmaceutical that is administered through injection or infusion. The drug travels throughout the body and targets cancer cells with the PSMA biomarker, a protein found on most prostate cancer cells. Radiation is then released to damage and kill the cancer cells.
 
The drug specifically targets progressive, PSMA positive, metastatic (cancer that has spread) castration-resistant prostate cancer. Studies show it can extend the lives of people with this aggressive form of prostate cancer, even in the late stages. "It is a significant step forward in the evolution of precision radioligand therapy for patients," said Dr. Rana McKay, medical oncologist at UC San Diego Health, San Diego, California. "Although the treatment landscape for advanced prostate cancer continues to evolve, there is a high unmet need for additional treatment options for these patients. This treatment may help patients live longer, which is tremendous."
 
The new drug targets PSMA, which is largely expressed on tumor cells. It is believed this type of treatment may be associated with fewer side effects than traditional treatments. It is currently being evaluated in men with prostate cancer at UC San Diego Health.
 
John Schieszer is an award-winning national journalist and radio and podcast broadcaster of The Medical Minute. He can be reached at medicalminutes@gmail.com.
---