An "Explosion" of Views
May 22, 2023 at 11:15 a.m.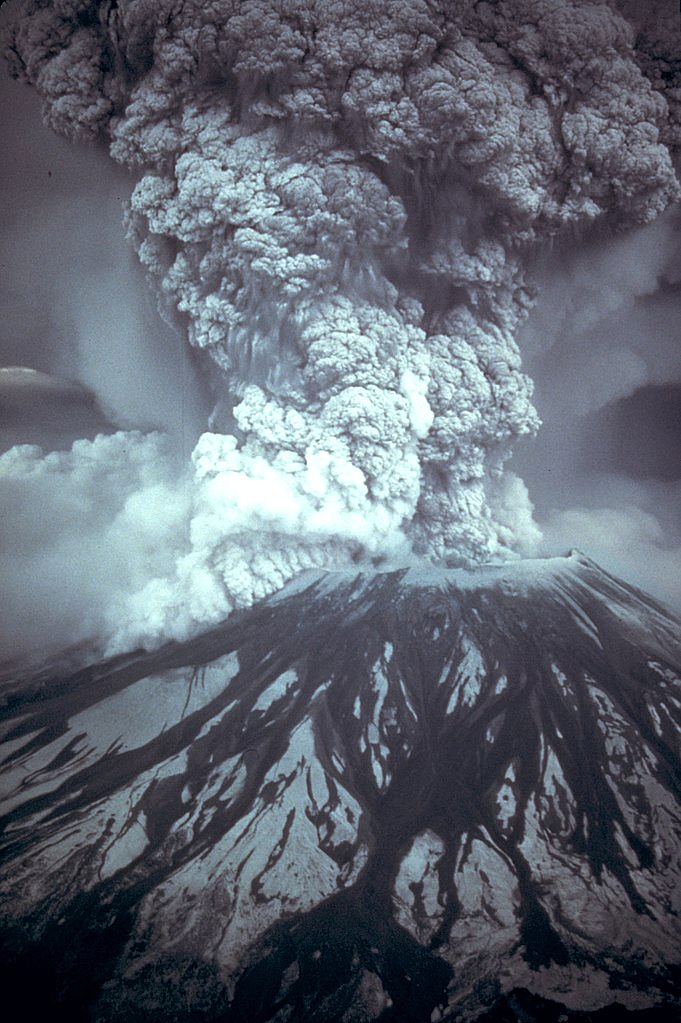 ---
...by Michelle Roedell, Editor, Northwest Prime Time
---
One of the stories on our homepage saw an "explosion" of views this past week.
 
An article by Greg Lange about the eruption Mount St. Helens on May 18, 1980 saw a spike in the number of views. The article, courtesy of www.historylink.org (the free online encyclopedia of Washington state history) earned more than twice as many views as the other "Top 10" articles combined!
 
Perhaps it was the 'teaser' for the article, which asked: "Do you remember where you were when Mount St. Helens erupted?"
 
(Editor's note: The day that Mount St. Helens erupted, I was collecting signatures at the Folklife Festival for a petition to prevent Washington State from becoming the nation's dumping site for radioactive waste. It had been a bright, sunny day with clear blue skies, when a strange overcast filled the sky. Since non-stop news had been declaring that an eruption was imminent, we assumed the mountain had blown. It took some time to learn of the terrible devastation of that day.)  
 
You can read the top-viewed article here: Mount St. Helens erupts on May 18, 1980. 
---