War Babies: The Generation that Changed America
August 24, 2023 at 2:00 a.m.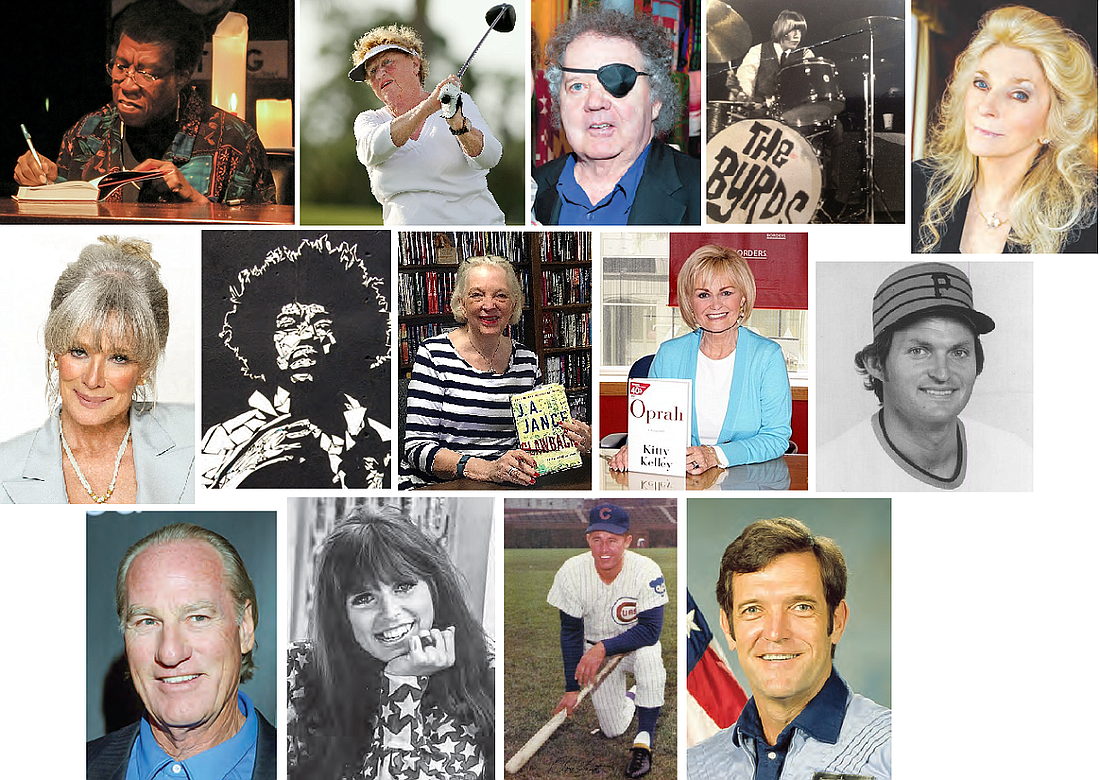 ---
This article has been updated from a cover story Northwest Prime Time ran in our February 2015 edition
"War Babies" are those born between 1939 and 1945. According to an award-winning book by Richard Pells, this sometimes forgotten but distinctive generation is largely responsible for reshaping American culture after World War II.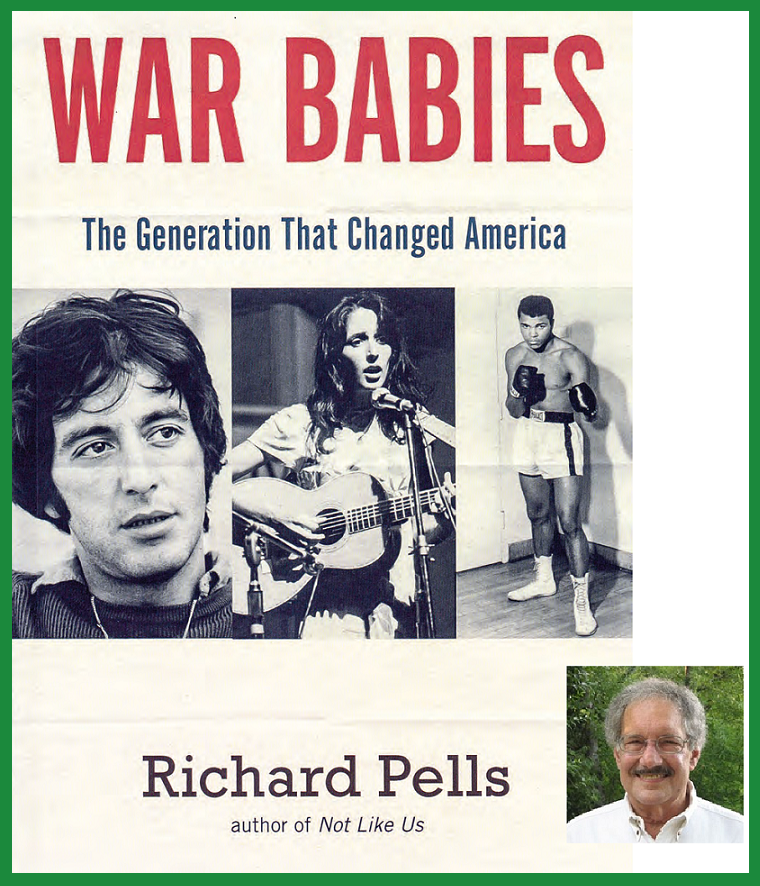 Richard Pells has never been a traditional historian. This well-known scholar is primarily interested in 20th century American culture.
His award-winning book, War Babies – The Generation That Changed America, analyzes the impact of the generation born between 1939 and 1945 in transforming American culture and politics over the past fifty years.
"My inspiration for writing WAR BABIES came from my attendance in 2009 at the 50th reunion of my high school class," said Pells. "All of these people were born in 1940 or 1941. It occurred to me that no one had written about us as a distinctive generation, so I coined the phrase "war babies" which became the title of my book." Pells wanted to examine how members of this generation, with their own unique experiences and values, have had such a dramatic impact on American culture.
Pells' view is that war babies were instrumental in changing the music, movies and politics that have transformed American culture forever.
The book studies the influence of singer/songwriters like Bob Dylan, Joan Baez, Joni Mitchell, Judy Collins, Barbara Sreisand, Janis Joplin and Simon & Garfunkel; movie directors like Francis Ford Coppola, George Lucas and Martin Scorsese; actors like Robert De Niro, Al Pacino, Faye Dunaway and Harrison Ford; athletes like Muhammad Ali and Billie Jean King; journalists like Bob Woodward and Carl Bernstein as well as many others in the fields of culture and politics.
According to Pells, war babies are often overshadowed by the two generations that bookend them: the "greatest generation" and the baby boomers.
Pells contends that war babies initiated most of the social and cultural movements that boomers have claimed over the years; many of the people causing the changes in the 60s and 70s were war babies, not boomers, he says. "And while boomers often take a lot of the credit for reshaping American culture in the last half of the 20th century, the war babies had an enormous impact on postwar America," writes Pells.
Pells looks closely at how elements of American life during war babies' childhoods shaped their careers such as: the prevalence of polio; culturally dense neighborhoods like Little Italy in Manhattan; immigrant parents; impoverished conditions; the cold war and pacifism.
"The book is about my generation and what we went through in the 40s and 50s during the cold war, in the 60s during all the upheavals, in the 70s in terms of Watergate…We are the children of Pearl Harbor and we're the adults of 9-11. We have lived through real catastrophes that Americans have faced and I think that has shaped us as well as the entire country."
Book reviewer Irene Roth writes of War Babies, "There was something important about growing up during a time of upheaval and uncertainty. People brought up during these years never took anything for granted and they knew that unless they worked hard nothing was going to come to them easily. So, they developed a discipline and passion for whatever they were truly gifted doing. The war babies taught us that we should not take things for granted but we should work hard to achieve anything that we really are passionate about. And that is a wonderful thing to strive to achieve. If only kids today believed that."
The book is not a memoir, but it does veer into the realm of personal experience since Pells himself was a war baby, born in 1941.
Pells feels two of the most culturally influential war babies are Francis Ford Coppola, because of the four great movies he made during the 1970s (The Godfather: Parts I and II, The Conversation and Apocalypse Now), and Bob Dylan because he helped transform popular music.
"Francis Ford Coppola was born in Detroit in 1939," writes Pells. "As a child, Francis contracted polio—the most dreaded disease of the first half of the 20th century. Confined to a bed, he created a puppet theater, a traditional form of Italian entertainment, one he reproduced in the early 20th century segment of The Godfather: Part II. The experience of polio also taught Coppola how to flourish alone, entertaining himself," he adds.
"Bob Dylan wasn't always Bob Dylan—he was born Robert Zimmerman in 1941 in Duluth, Minnesota," writes Pells. "Like many war babies who became filmmakers or songwriters, Zimmerman came from a musical background; his father played violin. Zimmerman himself, even as a child, was taciturn, remote and secretive— qualities that would mark his persona as an adult. He devoted a good part of his youth to listening to blues and country music on the radio. By the late 1950s, as he embarked on his own singing career, Zimmerman renamed himself Bob Dylan in honor of one of his favorite writers, Dylan Thomas."
Pells also credits Bob Woodward and Carl Bernstein, "the only journalists in American history whose reporting helped bring down a President" as being two of the most influential war babies.
"Of course, this is only a small sampling of war baby entertainers and artists who modernized music and film in America, and members of this unique generation were born, grew up and became adults during some of the most stressful and transformative years of the 20th century," said Pells. "Through their own pasts, experiences and private struggles, they crafted a cultural revolution from which we're still reaping the benefits" – today and into the 21st century.
Washington state is blessed with many notable "War Babies" born between the years of 1939 and 1945. A small sampling of "War Babies" born in the state or with other close ties include:
Octavia Butler (Lake Forest Park), noted science fiction writer ('47)
JoAnne Carner (Kirkland), Hall of Fame golfer ('39)
Dale Chihuly (Tacoma), internationally renowned glass artist ('41)
Michael Clarke (Spokane) drummer for The Byrds ('46)
Judy Collins (Seattle), legendary songstress ('39)
Linda Evans, award-winning actress and longtime Washingtonian ('42)
Jimi Hendrix (Seattle), iconic rock musician ('42)
J.A. Jance, prolific mystery writer ('44)
Kitty Kelley (Spokane), wrote several best-selling unauthorized biographies ('42)
Ed Kirkpatrick (Spokane), major league baseball player ('44)
Richard Kovacevich (Tacoma), CEO of Wells Fargo ('43)
Craig T. Nelson (Spokane), prolific actor ('44)
Merrilee Rush (Seattle), "Northwest Sweetheart" rockin' singer best known for "Angel of the Morning," ('44)
Ron Santo (Seattle), member Baseball Hall of Fame ('40)
Dick Scobee (Cle Elem) Commander Space Shuttle Challenger ('39)
Richard Pells received his Ph.D. in history from Harvard in 1969, where he taught for three years. He is currently Professor of History Emeritus at the University of Texas at Austin and speaks about history around the world. Pells is the author of five books, included his award-winning WAR BABIES. Through his work, readers are treated to a history of American cultural life from the 1930s to the present. For more information, visit www.authorrichardpells.com. 
Photos courtesy Wikimedia Commons, NASA, and directly from the artists.
---