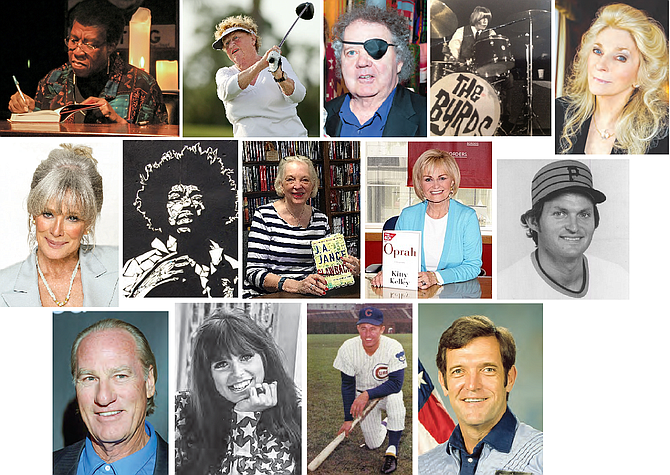 A sampling of Washington state "War Babies" -- the influential generation born between 1939 and 1945:
(top row left-right) Octavia Butler, noted science-fiction writer; JoAnne Carner, Hall of Fame golfer; Dale Chihuly, internationally renowned glass artist; Michael Clarke, drummer for The Byrds; Judy Collins, famous singer.
(middle row left-right): Linda Evans, award-winning actress; Jimi Hendrix, iconic rock musician; J.A. Jance, prolific mystery writer; Kitty Kelley, writer of unauthorized biographies; Ed Kirkpatrick, major league baseball player.
(bottom row left-right) Craig T. Nelson, actor; Merrilee Rush, singer; Ron Santo, Baseball Hall of Famer; Dick Scobee, Commander Space Shuttle Challenger.
Stories this photo appears in:

"War Babies" are those born between 1939 and 1945 ... this sometimes forgotten but distinctive generation is largely responsible for reshaping American culture after World War II.