5 Tips To Get the Most Out of an At-Home Massage Chair
September 16, 2023 at 10:32 a.m.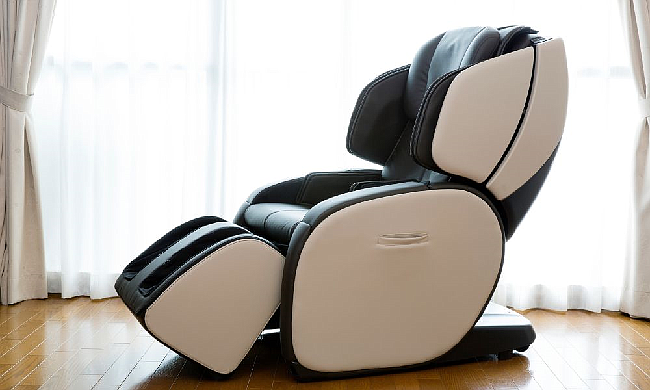 ---
Unwinding at home in your massage chair is only possible if you use it correctly. Try these five tips to get the most out of an at-home massage chair.
At-home massages are a must for people with chronic pain or substantial stress or those seeking assistance to sleep through the night. It may seem clear how to properly use your personal massage chair to get the most out of each use, but it's not that simple for everyone. Read below to get some tips to better use your at-home massage chair.
Think About Which Areas of the Body Need the Most Help
Some individuals endure chronic lower back pain. Others feel immense tension in their neck and shoulders. Everyone's body experiences pain differently. As a result, people should tailor their massage chair use to their needs.
Listen to your body. Which area hurts the most? Which part of the body hinders your everyday activities? Why did you buy a massage chair in the first place? Try your best to answer these questions. Then, you can sit down in the massage chair with the proper setting to ease your pain.
Learn All About the Massage Chair You Own
Your massage chair probably has plenty of unfamiliar settings. However, understanding these settings is key to choosing the ones to relieve aches in your target areas. Familiarize yourself with
massage chair terminology
and your chair's features. Then, you can use this knowledge to select the best settings and get the most out of your at-home massage chair.
Drink Plenty of Water Before and After a Massage
Water is your best friend before and after a massage. It improves the elasticity of the body's muscles and joints. Drink at least one glass of water before getting a massage and another glass once it's complete. Staying hydrated is an efficient way to prevent muscle cramps, pain, or tightness.
Set Up a Soothing Environment
Massages are your designated time to relax. Therefore, the chair shouldn't be in a cluttered, chaotic room; the entire space should make you feel at peace. Add electric or wax candles, warm lighting, calming music, and smooth scents to enhance the massage experience.
Wear Comfortable Clothing
The clothing you wear can have a greater impact on the effectiveness of a massage than you might think. Cotton tops and bottoms or other lightweight clothing will increase the likelihood of a successful massage.
Heavy clothing can block the rollers and vibrations. Not to mention, it can make getting comfortable in the chair more challenging. Avoid wearing bulky sweatshirts or jackets, jewelry that could cause pain, or clothes with delicate fabrics.
This article is courtesy of contributor Shea Rumoro
---