---
This article is courtesy of King County RSVP Newsletter
As I did research for this article, I found myself constantly amazed at the sheer number of senior discounts available. And I was surprised at the many discounts I was not taking advantage of myself!
I found three websites that appear to be useful – you can make that determination for yourself – and they each take a different approach to "discounts." They're an excellent starting place to research discount opportunities pertinent to your own circumstances.
The first, www.SeniorLiving.org, breaks discounts into categories: retail, grocery, cruises, internet and communications, and cellphones, to name just a few. In your own search for discounts, you can determine the category you want to look at and just click on the link. Some of the discount opportunities require an AARP membership. (In their magazine and online articles, AARP often includes information on discount opportunities). In addition, be aware that some discounts are only offered one day a week or even one day a month.
The second site I found is www.TheSeniorList.com. I like it because it details the offering company, the discount, and the requirements to qualify for the discount. For example, it lists Amazon Prime with a 50% off Prime Membership, and you must be a recipient of SSI, SNAP, or other government assistance to qualify. CVS.com offers 20% off select products and free shipping if you're Active Duty or retired military. Goodwill offers 15-25% discounts to shoppers over age 60 on Tuesdays. (Note that it requires some research to locate the discounts of interest to you and deals you qualify for, and you'll need to verify that each discount is still current.)
The third website is www.TheKrazyCouponLady.com. This brought back memories of my mom and dad collecting coupons from the local newspaper and using them at the store. It was very easy to collect the coupons and apply them at the store, and we did save a fair amount of money using them. This website seems to provide a similar variety and amount of coupons that are easy to use.
As you research discounts online, be aware of scammers! Only use company or informational websites, as listed above, that you have thoroughly checked out. And do not give out personal information. (A friend of mine recently got a great deal on shoes online at Dick's Sporting Goods only to find out that the website was fraudulent. He had to cancel his credit card as a result.)
In summary, it's best to prepare ahead of time while looking for discounts by thinking about what categories are important to you: grocery, leisure activities, prescriptions, etc. Another key is to jot down where you do your shopping – Amazon, CVS, Home Depot, etc. – and use the websites above or go to companies' websites to look up available discounts.
In addition, it's helpful to be aware of qualifying standards. As mentioned above, retired veterans qualify for many discounts, different income levels qualify for discounts, and joining AARP can provide some discounts and information about other discount sources.
Finally, be careful to verify the legitimacy of sources as you take advantage of the many opportunities for discounts available to seniors!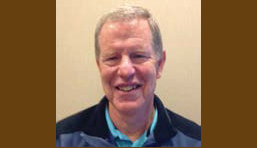 Bill Pharr is a retired business owner and financial advisor, RSVP member, and regular contributor to the RSVP newsletter, Experience in Action.
 This article, including the chart below, is courtesy of Solid Ground's King County RSVP (Retired and Senior Volunteer Program) Experience in Action Newsletter.
Age Friendly Seattle's Gold & FLASH Discount Cards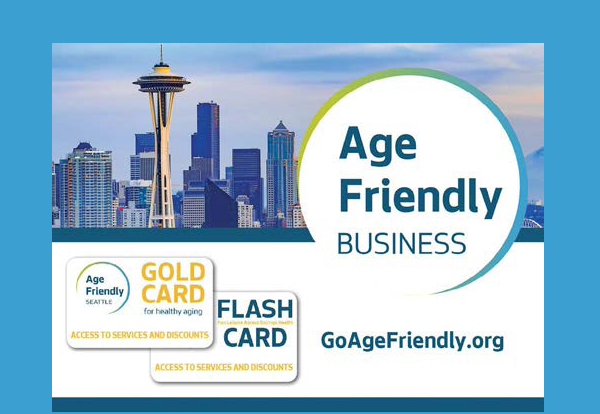 Age Friendly Seattle maintains a Discount Directory where retail, service, arts, entertainment, tourism, and other greater Seattle-area organizations can provide special discounts: seattle.gov/agefriendly/programs/discounts. Some discounts only apply to Gold Card or FLASH Card holders. Seattle's Gold Card is a handy resource for Seattle and King County residents aged 60 or older, while the FLASH Card is for adults ages 18–59 with qualifying disabilities.
You can apply for a Gold Card online 
(civiform.seattle.gov/programs/gold-card-hsd) 
or in person at:
Customer Service Bureau, Seattle City Hall, 1st Floor (601 5th Ave, Seattle, WA, 98104)
Customer Service Centers: seattle.gov/customer-service-centers
Seattle Animal Shelter: seattle.gov/animalshelter
Seattle Parks and Recreation community centers: seattle.gov/parks/find/centers/community-centers-a-z
The Seattle Public Library branch nearest you: spl.org/hours-and-locations
Senior Centers located in Seattle
---