Dove Moments: Learning from wisdom gained through life experience
LIFE PERSPECTIVES
October 31, 2023 at 12:04 p.m.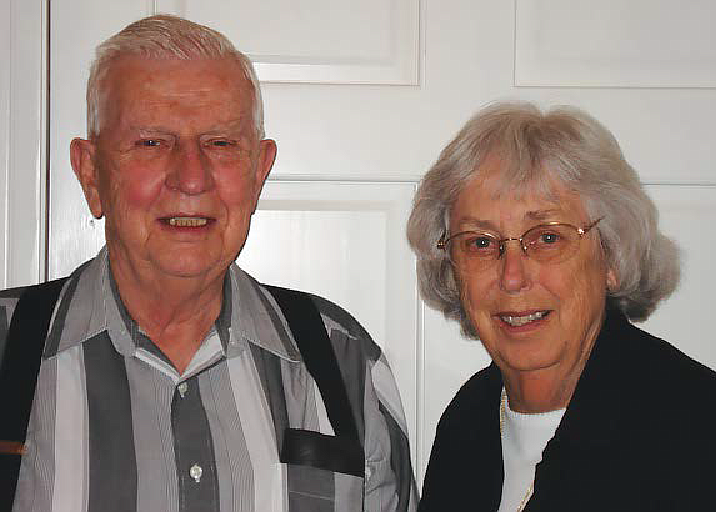 ---
...by Megan Wildhood, Retired and Senior Volunteer Program
---
As the holiday season ramps up and 2023 draws to a close, I'd like to take a moment to acknowledge the seniors in our lives and communities. The theme of this Experience in Action edition is Celebrating Seniors, because we wouldn't be where we are as a community and a program without your wisdom, experience, and generosity.
My grandparents were excellent role models for contributing to the good of those around us in whatever ways we're able. When they moved into an assisted living facility, my grandfather volunteered to ensure that all residents made it safely back to their apartments for the evening.
Each resident was to signal they'd arrived home and weren't planning on leaving again until the next day by hanging a wooden dove on their doorknob. All Pop had to do was walk down the hall, wheeling his oxygen tank with the squeaky wheel, and check whether or not a dove was present – but he went above and beyond his assignment to "check for doves."
If he saw a dove but hadn't seen that resident at the evening meal, he'd gently knock on their door and announce his presence by saying, "Just wanting to say hello since we didn't get to do so today." He'd wait to see if they'd answer the door and if so, chat for a few minutes – mostly about grandchildren. If not, he'd say a blessing over the residence and move on.
If he didn't see a dove, all he was required to do was note the door number of the doveless residence and report to the nurse on duty that night, but he'd take the time to knock on that door, too. More often than not, the resident had simply forgotten to hang their dove. So he'd get to brag about his grandchildren and how well his daughters were raising them all over again, and take joy in whatever the other resident shared as well – and he saved both the resident and the nurse a potentially nerve-wracking encounter.
Then my grandmother would make sure to ask whose doves weren't out that Pop didn't talk to so she could look for them at a meal the next day.
Pop passed away in 2008, but I still look for opportunities to "check for doves" in his honor. As the Retired and Senior Volunteer Program (RSVP) Coordinator, I have many opportunities to see or hear about "dove" moments in the lives of RSVP volunteers.
Created to encourage volunteerism among seniors, RSVP is one of the largest volunteer networks for people 55 and over in the country. King County's program has almost 40 site partners and over 200 active volunteers!
These volunteers tutor K-12 students, support isolated seniors to remain independent in their homes, mentor refugee families, assist people living on low incomes with tax preparation, pull
weeds and plant seeds at Solid Ground's Giving Garden, hold various roles at food banks, and much more.
Program coordinators at various partner sites often tell me how RSVP volunteers go the extra mile to make sure that each student gets the help they need, that every program participant
gets their questions answered, or that a family new to the area knows how to bus to the closest grocery store so they don't have to navigate Seattle traffic on top of everything else they're adjusting to.
Hearing about and seeing RSVP volunteers' "dove moments" is one of my favorite parts of this job – and watching the wisdom gained from life experience get passed down is one of my favorite parts of celebrating seniors.
This article is courtesy of Solid Ground's King County RSVP (Retired and Senior Volunteer Program) Experience in Action Newsletter.
The Retired and Senior Volunteer Program (RSVP) is a nonprofit AmeriCorps Seniors program sponsored locally by Solid Ground. Experience in Action is published by King County RSVP. It is dedicated to providing news, information and opportunities about senior volunteerism.
---