5 Projects and Hobbies for Men to Do in Retirement
November 17, 2023 at 1:15 p.m.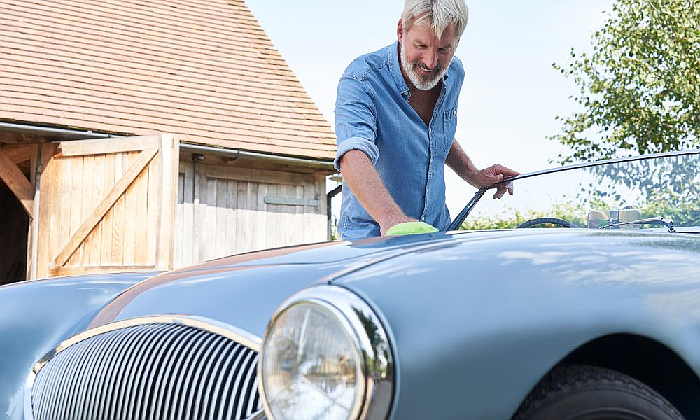 ---
Are you looking for a new hobby or project to fill the free time you have in retirement?
Retirement is an excellent opportunity to explore new hobbies and activities you may not have had time for during your working years. The Puget Sound region offers retirees many recreational options and hobby possibilities. If you're looking for ways to fill your free days, explore our list of engaging projects and hobbies geared toward men looking to enjoy a rich, fulfilling retirement.
Woodworking and Carpentry
Woodworking is a timeless pursuit that combines creativity, dexterity, and practicality. Whether you want to build furniture, toys, or functional objects, you'll find endless satisfaction in crafting pieces by hand. Woodworking is a great skill for making and fixing things around the house and is excellent for crafting homemade gifts for family and friends.
Restoring a Classic Car
Retirement is the perfect time to dive in if you've always longed to get your hands on a classic car. Vehicle restoration combines mechanical aptitude, research, and personal creativity, resulting in a rewarding project spanning months or even years. There are a few
things to consider before restoring a classic car
, but once you're done, the car becomes a nostalgic treasure that symbolizes your hard work and dedication.
Home Brewing
Craft beer has gained immense popularity across the US. If you enjoy sampling the variety of local brews available, why not try at-home brewing? With some patience and a willingness to learn, you could soon be concocting your signature ale or lager that friends and family can enjoy. You can also join a new community of homebrewers that are around the world.
Volunteering
Volunteering is a wholesome hobby that enables you to give back to your local community and make new friends. Many local organizations, such as food banks, schools, and animal shelters, can always use a helping hand. By offering your time and skills, you'll foster relationships with fellow retirees and enjoy a sense of purpose and gratification in knowing you're making a difference.
Gardening
Gardening is a therapeutic and rewarding hobby that can be as simple or intricate as you desire. From growing your vegetables to designing an intricate landscape, there's no limit to what you can achieve. The Puget Sound region boasts a moderate climate, making it ideal for creating a flourishing garden with immense visual appeal, self-sufficiency, and a taste of the great outdoors.
Make the Most of Your Retirement
Whatever your interests and passions, there is no shortage of projects and hobbies for men to explore in retirement. Embrace this opportunity to try something new or dive deeper into a lifelong passion. As you indulge in these activities, remember that you should savor your golden years—don't be afraid to take risks and blaze your path.
This article is courtesy of contributor Shea Rumoro
---