Let's Get Family Caregivers the Support They Need and Deserve
November 10, 2023 at 1:49 p.m.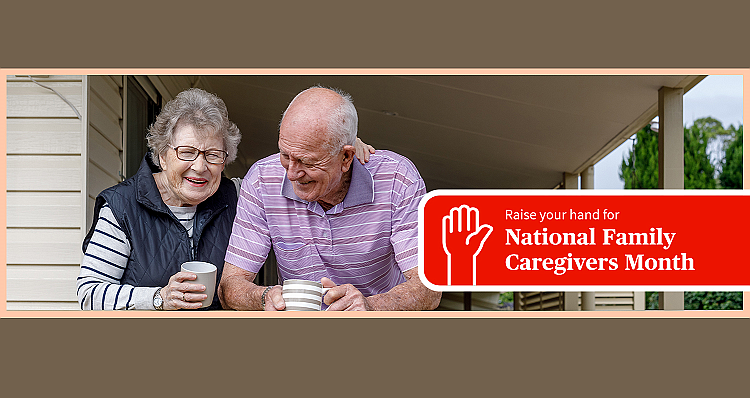 ---
...by Marguerite Ro, AARP Washington State Director
---
More than 48 million Americans, including 820,000 here in Washington state are family caregivers. It is one of the most important jobs we will ever do, and one of the most difficult. Family caregivers help their older parents, spouses and other loved ones live independently – managing medications, preparing meals, helping with bathing and dressing and so much more.
These individuals are the backbone of our long-term care system. Washington state's dedicated family caregivers provide 770-million hours of care every year, adding up to $16.8 billion in unpaid labor per year, saving Washington taxpayers billions. The physical, financial and emotional toll on them is great. Many family caregivers work full or part-time at paying jobs, and many cut back their hours or quit their jobs entirely to make sure their loved one gets the care they need.
November is Family Caregivers Month. Family caregivers deserve our recognition, but simply saying thank you is not enough. That's why AARP is advocating for commonsense solutions to save caregivers time and money and provide more support.
If you're new to family caregiving, we encourage you to check out AARP's
10 Tips for Family Caregivers
, which provides advice and resources from experts and fellow caregivers. Among the most important:
Don't Go It Alone: 
Being a family caregiver can be exhausting and intense; look to fellow caregivers for support.
Build a Support Network: 
Enlist family, friends and community members to assist with caregiving tasks; don't be shy about asking for help and accepting assistance.
Make a Budget: 
Family caregiving expenses can quickly deplete your savings if you're not careful; create a financial plan and stick with it.
Get Paperwork Organized: 
Organizing medical information and legal documents provides peace of mind, and it's a real time-saver when you need that info on a moment's notice.
Know Your Limits: 
Although it isn't easy, sometimes being a family caregiver means knowing when it is time to seek professional help to care for your loved one.
For far too long, family caregivers have gone unnoticed by many lawmakers. That's why AARP is launching I Am A Caregiver – a nationwide movement to support family caregivers and the loved ones they care for. We're tapping into the power of family caregivers to urge elected officials to pay attention to this important constituency. But we need your help. To find out how you can raise your hand and join in the effort, visit aarp.org/caregiverswa.
---