Cultivating Health: Medicinal Herb Garden
May 23, 2023 at 3:39 p.m.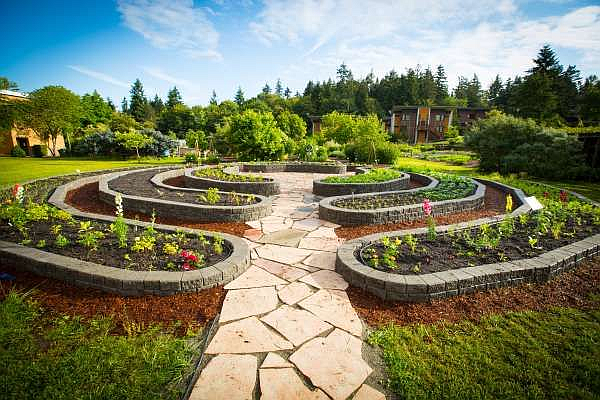 ---
One of the Pacific Northwest's finest examples of an organic, fully sustainable, medicinal herb garden, Bastyr University's garden was originally created in 1997 with 65 species of herbs. It now includes well over 250 species of plans and continues to expand. With its bounty used all year long by natural science students and the university's vegetarian cafeteria, the garden produces a colorful abundance of Western and traditional Chinese medicinal plans, vegetables, fruits, grains, and culinary herbs.
According to the garden supervisor, "The garden is a living, hands-on learning tool. Students learn how to grow, harvest and interact with the plants. They can follow the entire life-cycle of a food, from planting the seeds to eating the produce." During peak seasons (spring and summer), a team of 10 – mostly work-study students along with periodic volunteers – tends the gardens under supervision. Garden practices are used that are good for the earth, that don't deplete soil but contribute to it.
The program includes a greenhouse for botany classes and plant experiments, raised garden beds to help enclose the garden and create some seeding areas, and you can find short rock walls topped with flagstones that visitors can use for sitting on and enjoying the view.
Because the garden is a living, organic thing, some observers swear it has its own unique personality. So many people have put so much hard work, time and love into that garden – it shows. It's a living collection of people's ideas and creativity. ❖
MORE INFORMATION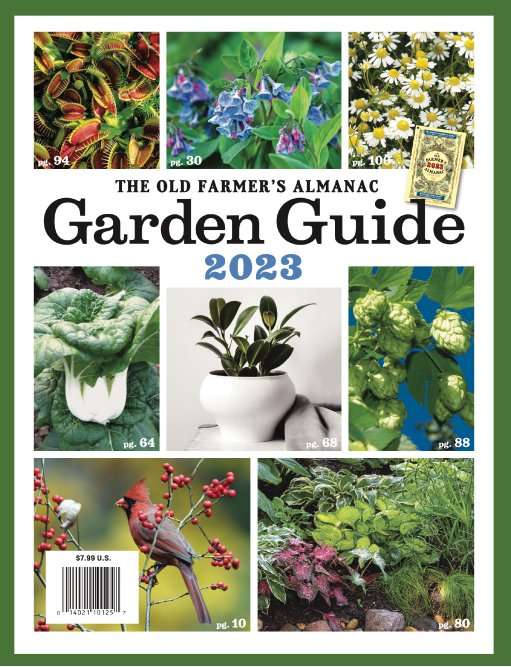 Perfect for healing purposes or for spicing up your meals – not to mention a nice addition to the garden – herbs are beneficial in a variety of ways. The Old Farmer's Almanac Gardener's Companion All-Seasons Garden Guide offers growing details and tips on their planting and use.
HERBS IN THE KITCHEN 
Basil. Basil. Use in tomato dishes, pesto, sauces, and salad dressings.
Dill. Use seeds for pickles and to add aroma and taste to strong vegetables such as cauliflower, cabbage, and turnips. Use fresh leaves with seafood and green beans, and in potato dishes, cheese, soups, salads, and sauces.
Mint. Use in Middle Eastern dishes, salads, jellies, and teas, and with roasted lamb or fish.
Rosemary. Use in tomato dishes, stews, and soups, and with poultry, lamb, and vegetables.
HERBS IN THE GARDEN 
Basil. Plant with tomatoes. It repels flies and mosquitoes.
Chives. Plant with carrots, tomatoes, and roses. It deters Japanese beetles.
Parsley. Good companion to asparagus, corn, and tomatoes.
Sage.
Plant near rosemary, cabbage, and carrots; away from cucumbers. It deters cabbage moth and carrot fly.
Courtesy: The Old Farmer's Almanac Gardener's Companion.
---