The Origins of Northwest Rock and Roll
May 22, 2023 at 8:56 p.m.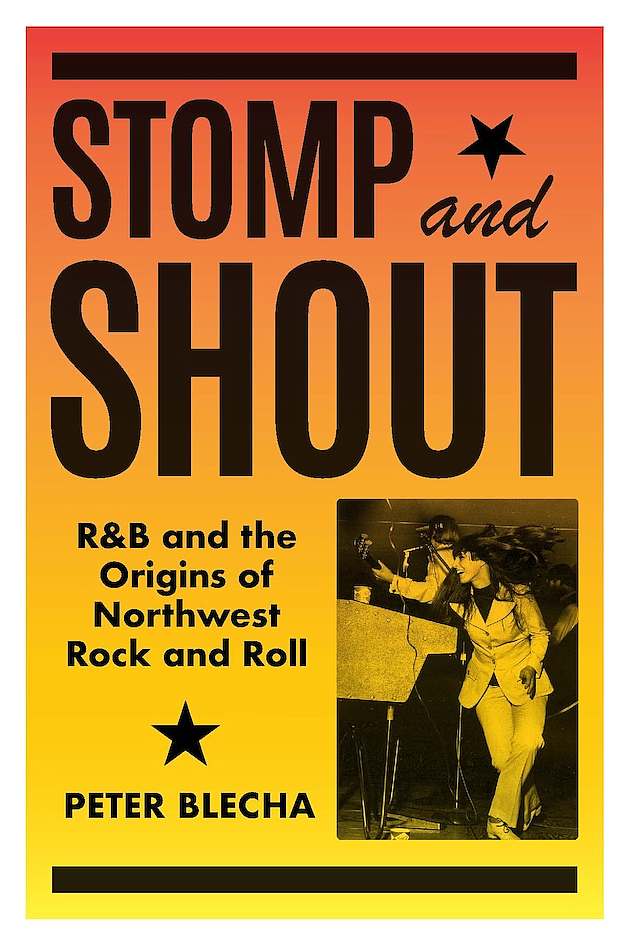 ---
Peter Blecha is the author of ten books, including his latest, STOMP and SHOUT: R&B and the Origins of Northwest Rock and Roll.
Peter Blecha knows Northwest rock music. He was a founding curator at Seattle's music museum, EMP (now MoPop), and is also the director of the Northwest Music Archives. 
In an interview with KUOW public radio, Blecha said that he became interested in Northwest music history as a kid while listening to the radio stations that played the music of the region.
"There was a band down the street about three houses down from me hat had put out a couple records. I and a buddy used to go over there and peek in the basement window and watch this ban rehearsing and a couple times, they said, 'Hey, you guys want to come down and see us?'"  The band was the boatmen, a Tacoma-based rock and roll band. By the time Blecha was in junior high, he was seeing shows and collecting records.
STOMP and SHOUT tells the story of music in the Northwest from the 1940s to the 1960s, a golden era that shaped generations of musicians to come. By the late 1950s, locals had codified a distinct offshoot of rockin' R&B that evolved out of the area's vibrant jazz scene. Blecha illuminates the musical continuum between Ray Charles (who cut his first record in Seattle) and Quincy Jones to the rock 'n' rollers who forged the classic jazz-tinged "Northwest Sound."
In the KUOW interview, Blecha said about the Northwest Sound: "The defining aspects of it, in my opinion, are that it was heavily reliant on saxophones and keyboards. It wasn't guitar oriented necessarily."
A surprising number of these early rockers of the Northwest Sound would skyrocket to success, including Little Bill & the Bluenotes, the Wailers, Ron Holden, Paul Revere & the Raiders, the Kingsmen, Merrilee Rush, and the Sonics.
Blecha's book offers firsthand accounts gleaned from hundreds of interviews. The Northwest Sound inspired a teen dance circuit that the authorities didn't like but whose popularity pushed bands to develop crowd-friendly beats. Do-it-yourself enthusiasts launched groundbreaking record companies that scored a surprising number of hit songs. Blecha shows how an isolated region managed to launch influential new sounds upon an unsuspecting world.
In addition, to STOMP and SHOUT, some other Blecha book titles include SONIC BOOM: The History of Northwest Rock, MUSIC IN WASHINGTON, and LOST ROADHOUSES OF SEATTLE.  He has also written countless essays and is staff historian / contributing editor with HistoryLink.org, Washington state's free online encyclopedia.
---