Fresh herbs - Freshness is essential in the Northwest
March 26, 2023 at 12:23 p.m. | Updated April 8, 2015 at 10:09 a.m.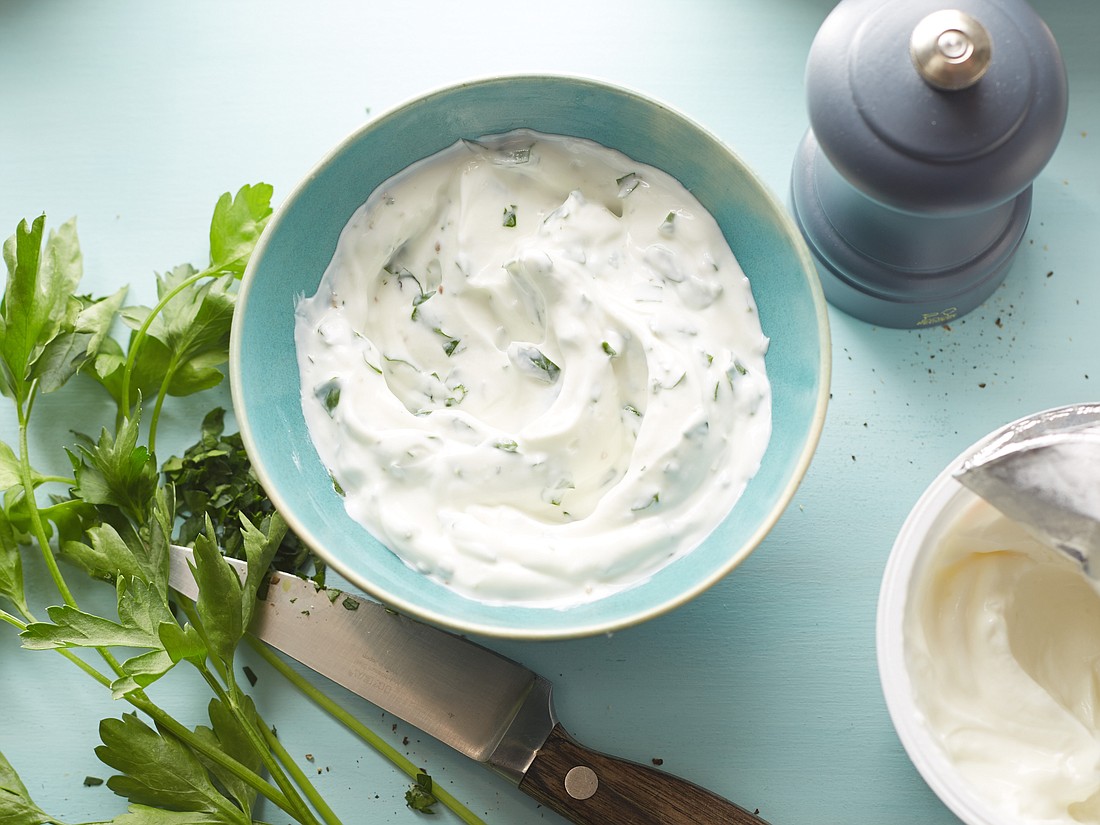 ---
---
Julia Child said it best: "Freshness is essential. It makes all the difference." Every time I use fresh herbs, I am reminded how much better they are than dried herbs. When you dry herbs, the fragrant volatile oils often evaporate, or even go rancid. What's left is a dried-out husk of flavor. It's nothing like the green, earthy, savory, spicy tang of fresh herbs.
Try a taste test. Chop about a half cup of fresh parsley. Mix it into goat cheese or ricotta. Add sautéed garlic and a few snips of any fresh herb, like chives, sage or oregano. Do the same thing with dried parsley and dried herbs that have been sitting in your spice jars for two years.
I guarantee, you will never go back!
When you make this flavor-boosting change to your cooking, remember: in any recipe that uses dried herbs, you should double, or even triple, the amount of chopped fresh herbs you use.
Start simple. Every week, buy a bunch of flat-leaf parsley at the grocery store. Flat-leaf parsley, or Italian parsley, has more flavor than the curly kind. For under a dollar, you have an amazing bouquet of emerald green to improve the flavor of any dish.
When you get home, cut the bottom inch or so off the stems, remove the store's twist tie and stick the parsley in a glass of water. Treat it like you would a bouquet of flowers, changing the water every other day or so. Use the same technique for parsley, tarragon, sage and other hardy herbs. You can store them that way in the refrigerator. But keep fresh basil in a glass on your counter; from the sunny Mediterranean, basil will turn black if it gets too cold.
Fresh herb goat cheese spread
2 tablespoons minced garlic
1 cup chevre goat cheese, or fresh ricotta
½ cup chopped fresh parsley
¼ cup finely chopped fresh sage
¼ cup finely chopped chives
2-4 tablespoons half-and-half or milk
Brown garlic in a small saucepan over medium heat for a few minutes until it turns golden. Watch carefully; it burns easily. Remove and stir into goat cheese. Chop fresh herbs and add to mixture. Mash half-and-half into cheese, stirring until it is a good spreadable consistency. Serve with homemade low-salt crackers (http://ow.ly/lguwF), or salt-free crackers from your market. This makes a great appetizer, or the beginning of a wonderful low-salt lunch.
Nutritional information:
Calories: 45, Protein: 1 gram, Carbohydrates: 2 grams, Sodium: 25 milligrams
The information in this column is meant for people who want to keep their kidneys healthy and blood pressure down by following a low-sodium diet. In most cases, except for dialysis patients, a diet high in potassium is thought to help lower high blood pressure. These recipes are not intended for people on dialysis without the supervision of a registered dietitian.
Katy G. Wilkens is a registered dietitian and department head at Northwest Kidney Centers. The 2014 recipient of National Kidney Foundation Council on Renal Nutrition's Susan Knapp Excellence in Education Award, she has a Master of Science degree in nutritional sciences from the University of Washington. See more of her recipes at www.nwkidney.org.
---