Retired Bremerton Lieutenant Commander travels to D-Day beaches with group of Vets
Educational Travel Nonprofit Takes Military Vets on a D-Day History Trip
March 22, 2023 at 7:53 a.m.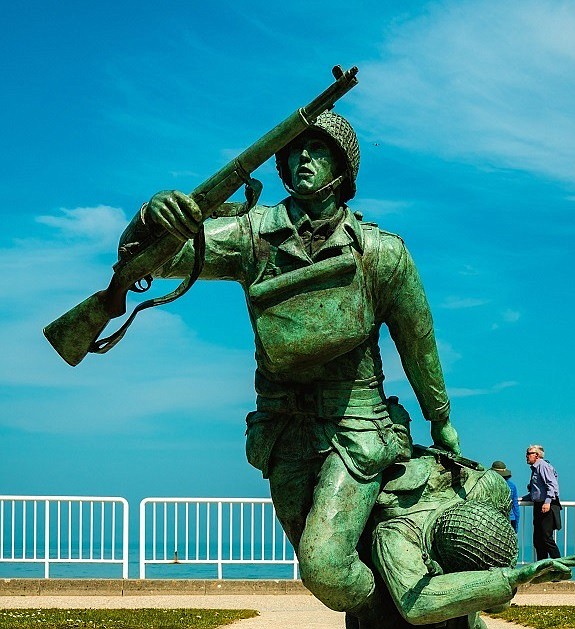 ---
This past Veterans Day, November 11, Road Scholar, a not-for-profit organization in educational travel for older adults, opened a travel experience just for military veterans and their travel companions. The trip filled up in less than a month.
"This will be a once-in-a-lifetime occasion for the group," said Road Scholar's Program Operations Director in France, Amale Bourhim. "Not only will we have a deeper study of the military history of every site we visit, but simply the experience of learning together with fellow veterans is sure to create a distinctive sense of camaraderie and a bond that will make this trip memorable."
Leigh Swanson, 67, from Bremerton, Washington, served in the U.S. Navy from 1979 to 1994—she served six years on active duty, and then in the Naval Reserve until her early retirement in 1994. Leigh served as a judge advocate (lawyer) and retired as a Lieutenant Commander. Leigh joined the military to serve the country and launch her legal career.
"Looking back, forty-four years down the road, I consider joining the Navy to be the single best decision I've ever made," said Leigh.
Since retiring from the Navy, Leigh has become an avid traveler and lifelong learner. In 2019 she began traveling with Road Scholar, first learning about Hopi pottery in Capitol Reef National Park, later hiking Oregon's Central Coast in 2022. She then took part in two online Road Scholar programs and 16 online lectures—learning about everything from Greek gastronomy to African drums.
With all her experience with Road Scholar, Leigh feels the D-Day History trip with fellow veterans will be a special experience for all involved.
When she received the email on Veteran's Day last November introducing Road Scholar's all-veterans trip to Normandy, Leigh immediately knew she would be on that trip. "I've found that regardless of age, sex, or branch of service, there's a bond that connects all veterans," said Leigh. "I've always wanted to visit Normandy, and the opportunity to do so with fellow veterans was too good to pass up."
Leigh will be traveling with her sister Jeanie. She says she chose Jeanie because, of her four siblings, Jeanie is the one who would have the time and interest to take the trip. And she wasn't wrong. "I called her on Veterans Day and asked if she'd like to go to France," said Leigh. "It took her about 20 seconds to say, 'Sign me up!' She's been to Normandy before and found it an impactful experience. She was grateful for the chance to visit again."
The nine-day educational program will take a small group of veterans from Paris to the beaches of Normandy to learn about war history, art history and the places where these two faces of France intersect. The program begins in Paris, where members of the group will learn about the city's occupation and liberation. It will feature additional military history than other Road Trip excursions to Normandy, along with a visit to the Army Museum (Musée de l'Armée) in Paris and a field trip to the Mémorial de Caen, commemorating World War II's "Battle for Caen."
Perhaps the most impactful day will be when the group of veterans visits Omaha Beach to walk in the footsteps of WWII soldiers and the Normandy American Cemetery, where together they will take part in a moving ceremony to pay respects to those who made the greatest sacrifice of all on June 6, 1944.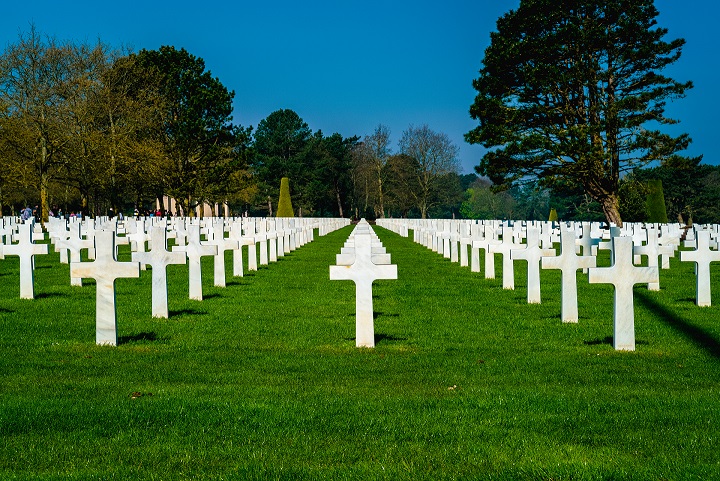 Road Scholar's Chief Program Officer, Maeve Hartney said the program is proud to honor the legacy of American heroes and the courageous veterans who fought in World War II.
About Road Scholar:
 Road Scholar is the nation's largest not-for-profit educational travel organization for adults — a true university of the world — offering thousands of programs in more than 100 countries and 50 states. Road Scholar educational adventures are created by Elderhostel, the world leader in educational travel since 1975. Learn more at roadscholar.org. 
---