Dazzle your senses at the Wooden Shoe Tulip Festival
Travels with Deb
March 20, 2023 at 6:00 a.m.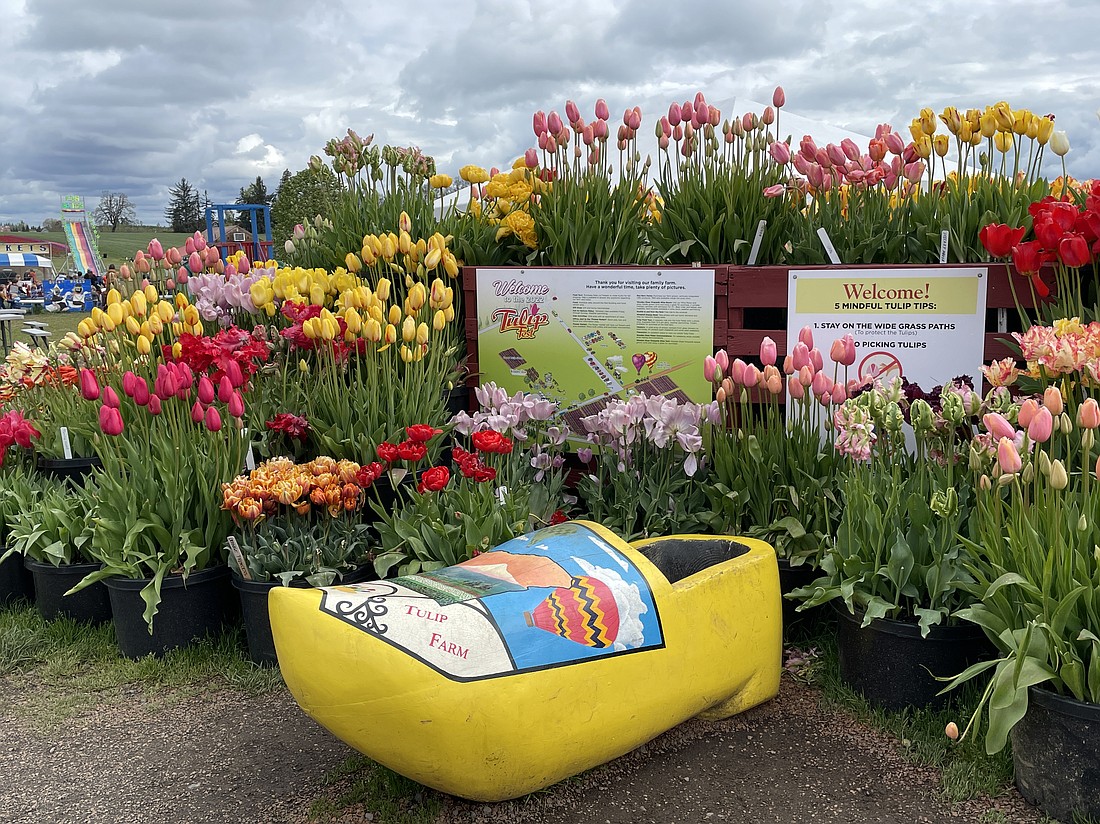 ---
---
For the past thirty-nine years, the Wooden Shoe Tulip Festival has been one of the top spring attractions in the state of Oregon. This year, from March 17th through April 30th, thousands of visitors will flock to the Wooden Shoe Tulip Farm in Woodburn, OR to experience the beauty of acres upon acres (forty to be exact!) of gorgeous blooms. They will spend hours wandering through the fields, taking pictures, while oohing and aahing over the palette of brilliant colors from the over one hundred varieties of tulips on display.

---
---
Photo cut-out boards are scattered throughout the field, along with giant wooden shoes, a windmill and a vintage truck overflowing with 
---
---
The farm also offers numerous activities, including a children's play area complete with a hay bale tent and duck races; a tulip market, where you can buy cut flowers, potted bulbs and other assorted merchandise; hot air balloon tethers and morning flights; the famous Tulip Tour Train for those who want a leisurely ride around the fields; wooden shoe making demos; steam tractor demos; craft market; and several food stations serving up everything from wood fire pizza and Mexican specialties to salads, soups and baked delights.

---
---
There's also the Wooden Shoe Vineyards Tasting Room, where adults can enjoy a glass of one of the farm's estate grown wines, or a glass of local beer or cider.
---
---
This is one festival you don't want to miss. It's the next best thing to being in Holland!
---
---
www.woodenshoe.com
Debbie Stone is an established travel writer and columnist, who crosses the globe in search of unique destinations and experiences to share with her readers and listeners. She's an avid explorer who welcomes new opportunities to increase awareness and enthusiasm for places, culture, food, history, nature, outdoor adventure, wellness and more. Her travels have taken her to nearly 100 countries spanning all seven continents, and her stories appear in numerous print and digital publications.
---