Maude's Awards Applications Are Open
March 14, 2023 at 8:28 p.m.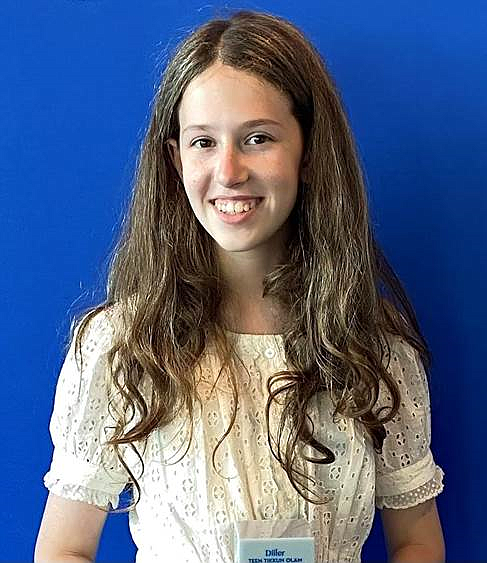 ---
Now in its fourth year, Seattle-based Maude's Awards was developed to gather and share innovations that will enrich the quality of life for persons living with Alzheimer's disease and related dementias and their care partners.
Maude's Awards annually makes up to eight awards – three $25,000 awards to organizations and up to five $5,000 awards to individuals. As an individual, one does not have to be a dementia care professional to qualify…the interest is to discover ways that family caregivers are making lives better for themselves and others.
One of the 2022 Winners is now 15-year-old Hailey Richman. Hailey is the Executive Director of Kid Caregivers. She was inspired by the time she spent with her grandmother, who has Alzheimer's disease. She wanted other kids who are acting as caregivers to know that they are not alone. "There are many of us out there!" she said. "I also want to benefit the lives of Alzheimer's patients with intergenerational programs… My goal is to pair youth with the dementia community to enhance lives," added Hailey. Her program, Kid Caregivers, is a non-profit organization which supports and empowers children who are acting as a caregiver, by teaching and incorporating coping skills and activities to enliven and improve the quality of life of adults living with Alzheimer's disease. One of the main activities Hailey created is the intergenerational Kid Caregivers PUZZLE TIME program which has now reached all 50 states and nine countries. Through Puzzle Time, Alzheimer's patients receive companionship and stimulation as they solve jigsaw puzzles with youth who are eager to assist them.
Maude's Awards are given for innovations that have demonstrated success in one of four categories of care (Making Connections, Cultivating Health, Supporting Care Partners and Treating By Design - see https://maudesawards.org/the-awards/). Please note: These are awards for existing programs, products or practices as opposed to grants for the future.
Maude's Awards is a program of the Seattle-based Richard and Maude Ferry Foundation. It was created in 2019 by Richard Ferry in honor of his beloved wife of 64 years. In 2013, Maude was diagnosed with dementia and Richard continues the loving journey as a tireless advocate to discover and share innovations that speak to the challenges and needs of persons living with dementia, and their care partners. Maude's Awards carries their commitment forward by encouraging and sharing innovations that will enrich the quality of life for the generations that follow.
For more information about Maude's Awards and to access the Awards Application, visit www.MaudesAwards.org. Applications will be accepted through May 15 at 6pm PST.
The 2022 Awards Recipients were announced in September and can be found here: 2022 Awardees – Maude's Awards (maudesawards.org)
---