Greenhouses are Having Their Moment in the Sun
March 14, 2023 at 10:04 p.m.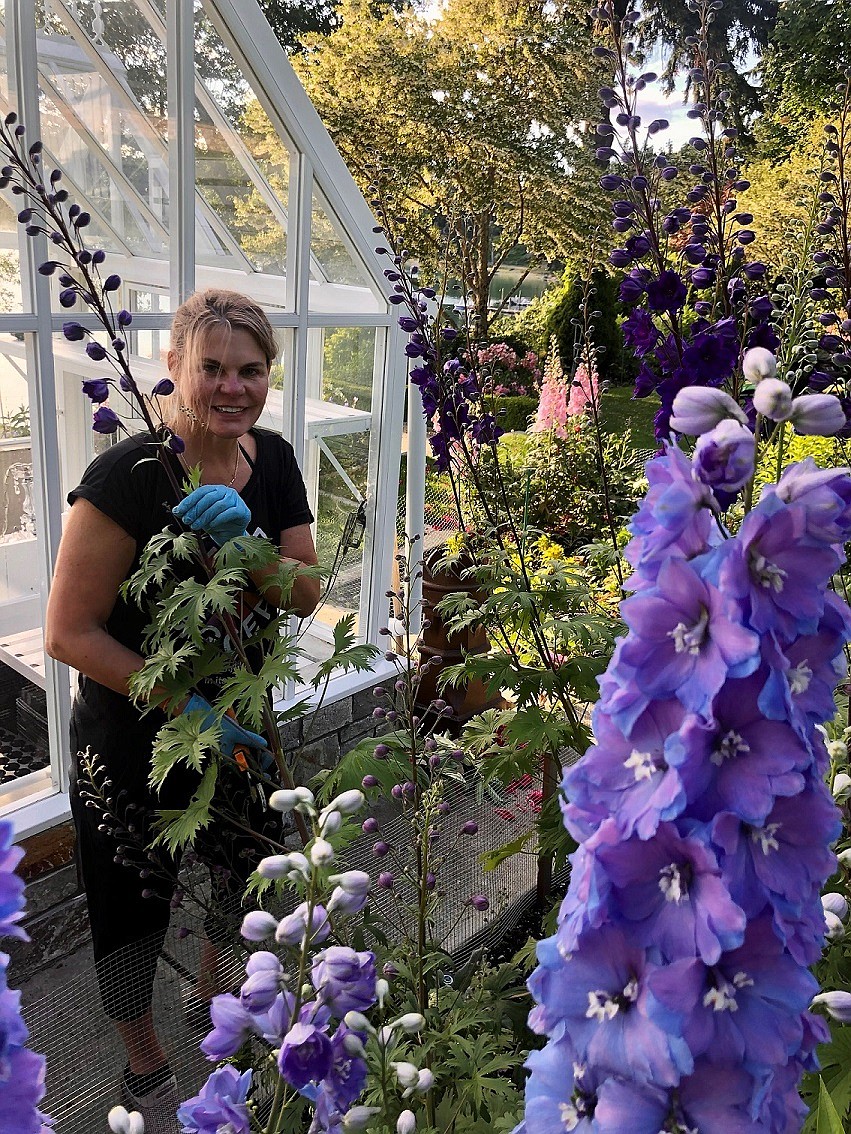 ---
Victorian-style glasshouses are once again having their moment in the sun. The resurgence is driven, in part, by a renewed interest in "growing your own," heavily influenced by the pandemic lockdown.

Maria, a youthful grandmother from Lakewood, Washington, can testify to the pleasure and utility of having a greenhouse in her garden. "It is safe to say that I am maximizing my greenhouse in as many ways as I can," said Maria.

"I developed an interest in gardening 31 years ago when my husband and I purchased our first home." But it was her mother who had the most impact on Maria's love of gardening. "She was an avid gardener, had a greenhouse and her knowledge of plants was extensive. She transformed her own garden into an English garden after visiting the Cotswolds in England."

Maria admits that she has tried to duplicate her mother's style. But, "It wasn't until my husband and I made our own trip to The Cotswolds last spring that inspired us to do an extensive remodel of our own garden. Prior to our trip, I utilized my greenhouse to grow annuals (about 80% of what I grew) and winter them over. Although I had some success at growing perennials from seed, my focus this year is growing perennials, a completely different process. I have enjoyed researching everything from cold stratification, amending seedling soil to humidity and temperature."

Maria was born in Lakewood and lives there still. "I have worked over the years as a florist and still help florists during their busy season." She credits her love of gardening to being able to identify all the products used at the florist. "Many of the plants I grow or have in my garden are the varieties that florists use."

Before her floral career, Maria taught special education. "Aside from family, travel is my biggest passion. I spent a week in London attending a floral class and this spring, I will be going to Amsterdam during tulip season."

She adds, "My husband and I have a son and identical twin daughters, and two grandsons. Our family is our greatest source of pride and joy." 
You can imagine the garden wonderland, complete with a glass fairy house, those grandchildren will enjoy exploring in the years to come.
 
Maria's beautiful greenhouse was designed by Hartley Botanic. If you went to the Northwest Flower & Garden Festival in February, perhaps you caught the Hartley Botanic display. They presented two of their handmade glasshouse structures at the flower show, one a large lodge-style glasshouse, designed to provide space to relax and to work, with an eye toward extending the benefits of gardens throughout the year. Hartley Botanic is "working to bring the quintessential charm of English country gardens to the U.S.A." For more information, visit this link: Hartley Botanic.
---