Pizza of the World!
Homemade pizzas offer healthful flavors
March 9, 2023 at 7:08 a.m.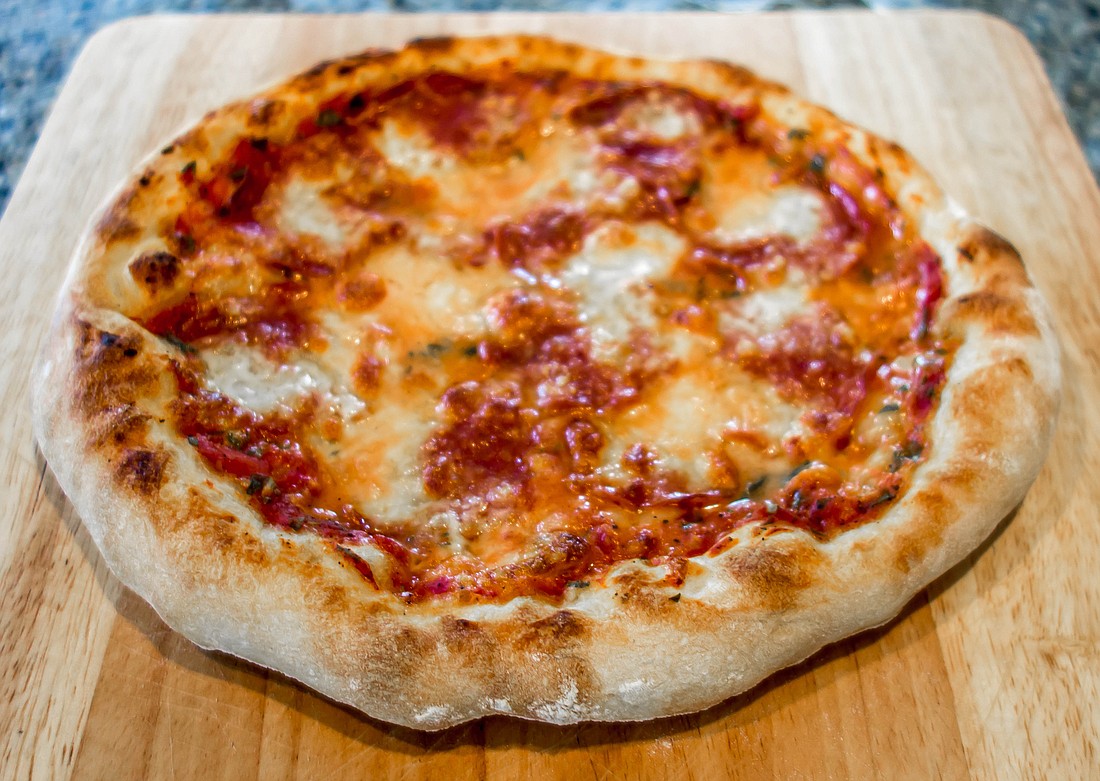 ---
---
March is National Kidney Month, so it's a great time to think about behaviors we choose every day that put these precious organs at risk! Since pizza is a beloved food around the world, let's look at ways you can make this typically high-fat, high-salt food fit into a healthy diet.

It's easy to pick up the phone and order a pizza. But, as with all things salty, the best answer is always to make your own. You can make the recipe below in less than 30 minutes and have it on the table before your local delivery guy rings the doorbell. The bottom line is it takes the same amount of time, whether they make it or you do.

Some great low-salt items to keep on hand for your homemade pizzas are:

Packaged yeast (get the rapid rise kind); 

Olive oil

Flour, white or whole wheat

Canned pineapple (buy small cans, one per recipe)

Pesto (choose pesto with the lowest salt content; buy small jars, one per recipe, or make your own)

Canned tomato paste

Sun-dried tomatoes

Fresh green or red peppers

Canned roasted red peppers (choose the brand with the lowest salt content)

Ricotta cheese

Mozzarella cheese (keep frozen)

Goat cheese

Garlic

Onions

Mushrooms

Fresh vegetables

Fresh herbs




Quick Pizza Dough

2 envelopes of quick-acting yeast

Pinch of sugar

¼ cup lukewarm water (for yeast)

1 cup lukewarm water (for flour)

3 ½ cups all purpose flour

¼ cup olive oil

Sprinkle yeast and sugar into ¼ cup lukewarm water. Let stand 2-3 minutes, stir until dissolved. Cover with towel 3-5 minutes or until yeast bubbles up and doubles in volume.

Preheat oven to 500°F. Measure flour and make a well in the center; add yeast mixture, 1 cup lukewarm water and oil. Mix dough with fork until a rough ball forms. Kneed on floured board for about 5 minutes, adding more flour if dough remains sticky. Dust lightly with flour, place in large clean bowl and cover. Set in a warm spot for 10 minutes. Meanwhile, get toppings ready. Then fold dough over itself, divide into 3 balls and roll out ¼-inch thick. Spread with tomato paste; thin with a little water if too thick. Add your choice of toppings. Bake for 8-12 minutes.

Remove and serve. You can make 8-10 mini-pizzas and everyone can top their own!

Nutrient Facts:

Serving size: approximately 2 large pieces

Calories: 176

Carbohydrates: 18g

Protein: 7g

Fat: 8g

Sodium: 70mg

The information in this column is meant for people who want to keep their kidneys healthy and blood pressure down by following a low-sodium diet. In most cases, except for dialysis patients, a diet high in potassium is thought to help lower high blood pressure. These recipes are not intended for people on dialysis without the supervision of a registered dietitian.




Katy G. Wilkens is a registered dietitian and department head at Northwest Kidney Centers. The 2014 recipient of National Kidney Foundation Council on Renal Nutrition's Susan Knapp Excellence in Education Award, she has a Master of Science degree in nutritional sciences from the University of Washington. See more of her recipes at www.nwkidney.org. 
---