Bonnie Garmus Proves Age Doesn't Matter
Lessons in never giving up when following your dreams
July 3, 2023 at 9:12 a.m.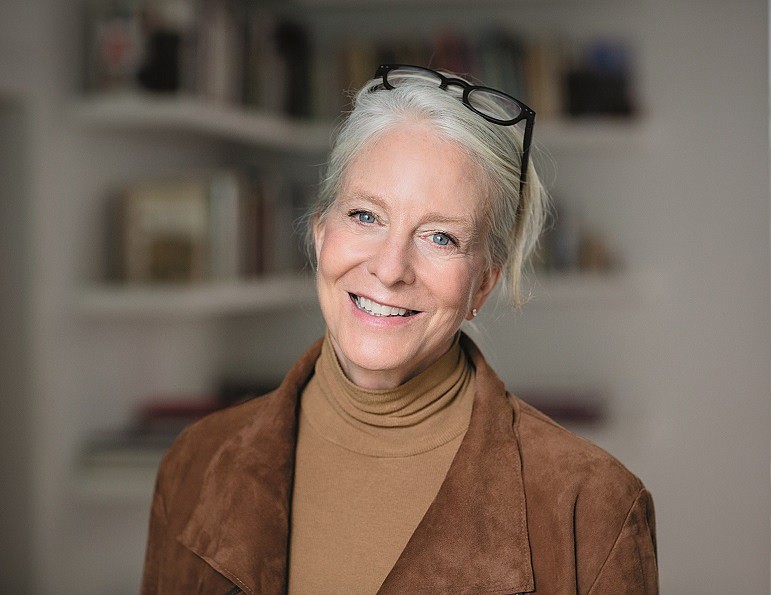 ---
...by Michelle Roedell, Editor, Northwest Prime Time
---
Seattleite Bonnie Garmus wanted to be a novelist since the age of five. Instead, she pursued a career as a copywriter and creative director.
But then she achieved the seemingly impossible: After experiencing rejection after rejection for her first book (98, she says), perseverance paid off. Her debut novel, Lessons in Chemistry, came out days after she turned 65. It is now an international bestseller. Plus, an Apple TV series based on the book will premiere this fall.
Bonnie was raised in California, the youngest of four daughters. While she considers home to be her house in Seattle's Madrona neighborhood, she currently lives with her husband in London for his work as a tech entrepreneur. In an interview with The Guardian, a London-based publication, Bonnie was asked what she missed most about living in the US. Her reply: "The beauty of the Pacific Northwest and wider car lanes."
I caught a profile of Bonnie Garmus by CBS's Tracy Smith on the venerable Sunday Morning show.
About those 98 rejections, Tracy Smith asked Bonnie, "Did you want to give up?"
"Oh, yeah," Bonnie replied. "But the thing with writing, I think, is so important for people to realize is that the only one who says it's over is you. It's never over. Just because 98 people reject you, it doesn't mean that they were right."
Lessons in Chemistry proves her point. The novel, which arrived on bookstore shelves in April 2022, continues to reside on The New York Times bestsellers list and has been translated into 40 languages.
Scrolling back several years, after those 98 rejections, Bonnie refocused on her career in copywriting. But after a business meeting when a male colleague once again took credit for her ideas, she started writing a new novel. "I was supposed to be revising what I was working on. And instead, I wrote the first chapter of Lessons in Chemistry. So, I now call that 'constructive anger.'"
In an interview with The Seattle Time's Moira Macdonald, Bonnie said that Elizabeth, a minor character from a former book attempt, popped into her head and "seemed to be saying, 'I have a much worse story to tell than your bad day at work! It's bad, your day is bad, but my day – my decade – was worse.'" Bonnie listened to Elizabeth and that's when she sat down to begin Lessons in Chemistry. 
The book is set in the early 1960s and Elizabeth's all-male team at the research institute takes a very unscientific view of equality. But, like science, life is unpredictable. Which is why a few years later Elizabeth finds herself not only a single mother but kicked out of her job. So, to make ends meet, Elizabeth becomes the reluctant star of America's most beloved cooking chow, Supper at Six. Elizabeth's unusual approach to cooking, presented like a chemistry lesson ("combine one tablespoon acetic acid with a pinch of sodium chloride") proves revolutionary. As her following grows, not everyone is happy. Because as it turns out, Elizabeth Zott isn't just teaching women to cook. She's daring them to change the status quo. As YOU Magazine declared, Elizabeth's real message is about female empowerment. 
Tracy Smith pointed out that some reviews have called the book subversive. "Yeah, I think Elizabeth Zott is entirely subversive," Bonnie told Smith. "And when I was writing it, I wanted the tone of the book, the writing style, the voice to be subversive… I just thought it would be really interesting to have a character who took herself seriously and never thought about what she looked like, never doubted herself. Basically, I was writing my role model!"
As it turns out, that role model was Bonnie's own mother – a nurse who had to stop working when she got pregnant. About the book, "It's in honor of my mother, for sure," Bonnie disclosed to Tracy Smith. Actually, in honor of that generation of women who had to put their dreams aside. Bonnie said she feels her mother would have loved the book, not the swearing, "but she would really approve of the message of women being more of who they really are."
Although the first chapter of Lessons in Chemistry flowed out of her following that bad work meeting, the book took five years to complete. She wrote while working, raising two daughters, and following her husband as he moved first to Switzerland and then to London for his career.
During the writing process, Bonnie had to teach herself chemistry to give authority to the main character, even trying some experiments from a decades-old textbook from the same era as Elizabeth's world, The Golden Book of Chemistry Experiments.
"One of my neighbors saw flames through the window and called the fire department," Bonnie told Tracy Smith. "Anyway, I learned the hard way. You should really take this really seriously!"
But not everything she wrote about required research. First of all, the book features an amazing dog named Six-Thirty, the only character drawn from life. Bonnie discussed the dog with London magazine, YOU: "She was based on a rescue dog called Friday who we got in Seattle and was really smart, always listening. It was obvious that she picked up words. When we went to Switzerland, she did an obedience test and got 100 per cent even though it was in German!"
Bonnie also made Elizabeth Zott a rower, something the author knows first-hand. "Well, I had to put something in the book I actually knew about!"
Bonnie started rowing in Seattle. (She is also a year-round swimmer in open-water—while living in Switzerland, she had the habit of swimming across Lake Zurich each morning.) About rowing: "It's a sport that involves early mornings, grueling workouts, and brutal weather, so it makes sense that tough-as-nails Elizabeth Zott rows, too," reports Smith.
Smith comments that rowing seems a rather masochistic sport. "Absolutely!" Garmus laughed. "We used to say before every race, we join hands in the boat and we'd say, 'To the death.' Because you do want to go all the way; you don't want to give up."
"Seems in rowing, and in writing, dogged determination pays off," says Smith. Because after five years, when Bonnie finished Lessons in Chemistry, she found herself in the middle of a bidding war.
After so much rejection, Bonnie explained her reaction: "The whole time, in the back of my head, I didn't believe it. And so, I had this weird habit where I go to bed and then I get up in the middle of the night and go to my computer and look at email and see if I'd imagined the whole thing, because I have a pretty good imagination. And I think the third night I did this, my husband literally grabbed my arm and pulled me down. He said, 'I'll save you a trip; it's real.'"
"It's real, all right," reports Smith. "In fact, readers tell Garmus the story of Elizabeth Zott inspired them to change their lives – take up rowing, go to law school. And the story of Bonnie Garmus – who'd wanted to be novelist since the age of five – has a pretty powerful lesson, too."
You can watch the video of Tracy Smith interviewing Bonnie Garmus at this link: Bonnie Garmus on her "subversive" novel "Lessons in Chemistry" - CBS News
---