Win $100! Where in Washington?
January 1, 2023 at 12:00 a.m.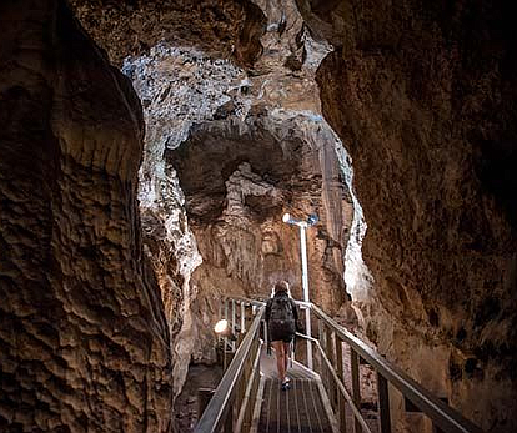 ---
Can you identify the location of this image? If so, you may win $100!


HINTS: 
This photo is taken at a Washington State Park in a remote corner of the state. The location is sometimes called the end of the world. The main attraction is a natural wonder which "feels like the center of the earth." Schedule a free tour to learn how this deep geologic mystery was created. Think stalactites and stalagmites.

The winner will be drawn at random from the correct answers sent to editor@northwestprimetime.com by January 27, 2023. If no correct answer is received, the $100 prize will transfer to the following contest.

You must sign up for Northwest Prime Time's monthly newsletter in order to participate in this contest. To sign up, simply email editor@northwestprimetime.com with "newsletter" in the subject line.

Congratulations to Jenny of Kent, winner of the last contest. It featured a salmon sculpture located at Dumas Bay Centre in Federal Way. 
This public park is situated on 12 acres on a bluff overlooking Puget Sound and the Olympic Mountains. The setting also features manicured lawns, garden pathways, an outdoor sculpture garden and an old-fashioned wooden gazebo.
For nearly 40 years, Dumas Bay Centre was run as a convent and women's retreat center. In 1956, the Sisters of Visitation discovered Dumas Bay and found its secluded location and natural beauty provided the ideal setting for a contemplative lifestyle. The City of Federal Way purchased the property in 1993, converting it into a meeting, retreat and special events facility.
---