A Tourist's Guide to Hollywood in Washington
August 12, 2023 at 5:20 p.m.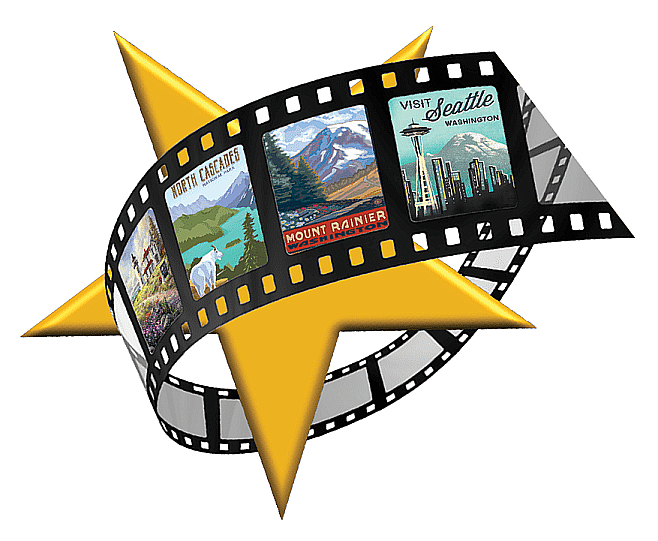 ---
...by Michelle Roedell, Editor, Northwest Prime Time
---
This is an updated version of an article that appeared in Northwest Prime Time's printed publication back in the summer of 2021. I had a lot of fun researching and putting together this article. I hope you enjoy it! 
A cover article back when Northwest Prime Time was still in print took a look at "Tugboat Annie & Seattle's Silver Screen." The 1933 smash hit, Tugboat Annie, was the first Hollywood movie ever shot in Seattle.
Since then, innumerable locations in Seattle and other Washington State places have been featured on screens large and small, from the iconic Space Needle to mysterious backdrops in little known corners of the state.
This article spotlights easily-found movie and television scenes shot in the Evergreen State.
Plug in your DVD or stream these Hollywood creations, then head out to see the locations in person. Even without scouting for specific film settings, the destinations themselves are so appealing they just might have you dusting off your sightseeing shoes.
• The Space Needle & Seattle Center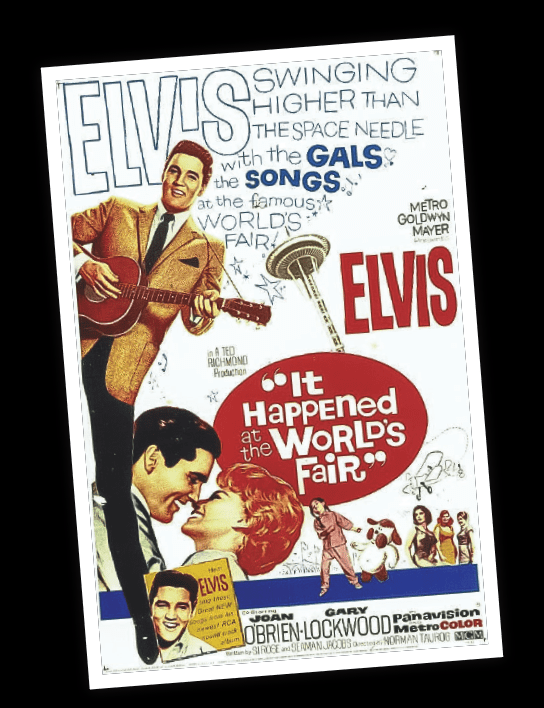 ★ The Space Needle has been seen on film too many times to list, but Hollywood first captured it in Elvis Presley's 1963 hit, It Happened at the World's Fair. Some rated the film with only 1 out of 5 stars, but it should be a fun watch for Elvis fans and, if for no other reason, to see what the fairgrounds looked like back then. Much has changed, but visitors can still hunt down locations from the movie. Elvis was mobbed by fans during filming and some Prime Timers may have actually spotted him in person when he was in town. To read a blow-by-blow account of Elvis' 10 days here— including interactions with fans— check out an article by Peter Blecha at historylink.org/File/9363.
★ Another notable Space Needle appearance took place in the highly rated 1974 political thriller, The Parallax View starring Warren Beatty. The film opens at the Space Needle, which soon becomes a menacing set piece. Speaking of menacing, the Space Needle played home to Austin Powers' arch enemy, Dr. Evil, and served as the destination for Kelsey Grammer and David Hyde Pierce as the brothers Crane in the 100th episode of television's Frasier.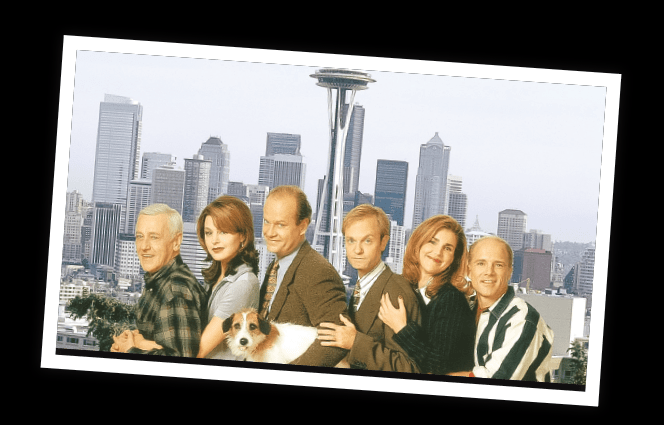 ★ Consider taking the monorail on your next visit to the Seattle Center. The nation's first commercial monorail played a part in the Elvis pic, it served as an escape pad when Sylvester Stallone leapt from the train in Assassins, and was featured in the Frasier episode that had Frasier and Niles galloping through landmark Seattle settings on one misadventure after another. Like other series, including Grey's Anatomy and Station 19, Frasier was set in Seattle but filmed in L.A. – except for this onetime 1997 Seattle shoot.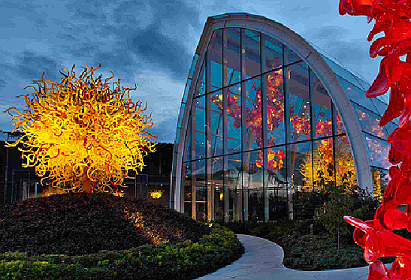 ★ While at the Seattle Center, don't forget to take in the eyepopping Chihuly Garden and Glass Museum, which made its first cameo in Laggies, a film by the late, great Seattle-based director Lynn Shelton who filmed most of her movies in Washington.
• Pike Place Market
★ After Seattle Center, swing by another favorite destination for locals and tourists alike—the Pike Place Market. Frasier's Crane brothers are first seen at the Market when Niles gets hit by a flying fish at the famous Pike Place Fish Market, then the pair are at 1st & Pine and its view toward the "Public Market" sign. Sleepless in Seattle (1993) had a scene at the same Market sign location with Puget Sound and Bainbridge Island beckoning in the background.

The characters, played by Tom Hanks and Rob Reiner walk down Pine deliberating on Tom's venture into dating again and whether he has a "cute butt" or not. They end up at the nearby Athenian Inn, where an enigmatic discussion on tiramisu takes place. The Market also sets the scene for Jeff Bridges as he walked through it on his way to Ivar's Acres of Clams in 1989's The Fabulous Baker Boys, costarring Michelle Pfeiffer and Jeff's brother Beau.
• Other Seattle Movie Locations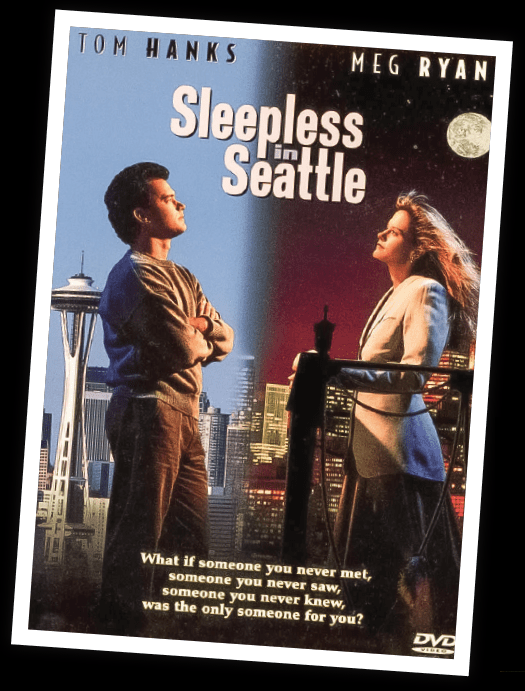 ★ Another notable location from Sleepless in Seattle is West Seattle's beautiful Alki Beach—always worth a visit to soak in the views, roam the beach and miles of walkways, have a bite to eat or simply enjoy people-watching. Remarkably for Seattleites who know better, the movie has Tom Hanks quickly traveling from Lake Union to Alki—in his little boat, nonetheless. Gas Works Park is seen in the distance, and Meg Ryan's character drives over the Fremont Bridge trying to chase down that little boat.
Any visit to the Fremont Bridge or Gas Works Park (seen in other films, including Cameron Crowe's Singles, the teen flick 10 Things I Hate About You, and Martin Short's Three Fugitives), should take in the nearby Fremont neighborhood. Fremont is known for quirky statues, delicious food, interesting shops and the annual solstice fair with its music, crafts and wild parade. Fremont also offered a backdrop for scenes in John Wayne's crime drama McQ, Cameron Crowe's teen romance Say Anything, and the thriller, The Hand That Rocks the Cradle.
★ The most popular sightseeing destination from Sleepless in Seattle is the most difficult to see: the houseboat where Tom Hanks' character lived with his son. It is still at the same Lake Union location off Westlake Avenue North but best seen by taking one of the fun boat tours offered in the area. If you haven't been to South Lake Union lately, set aside some time to visit the Museum of History and Industry (MOHAI).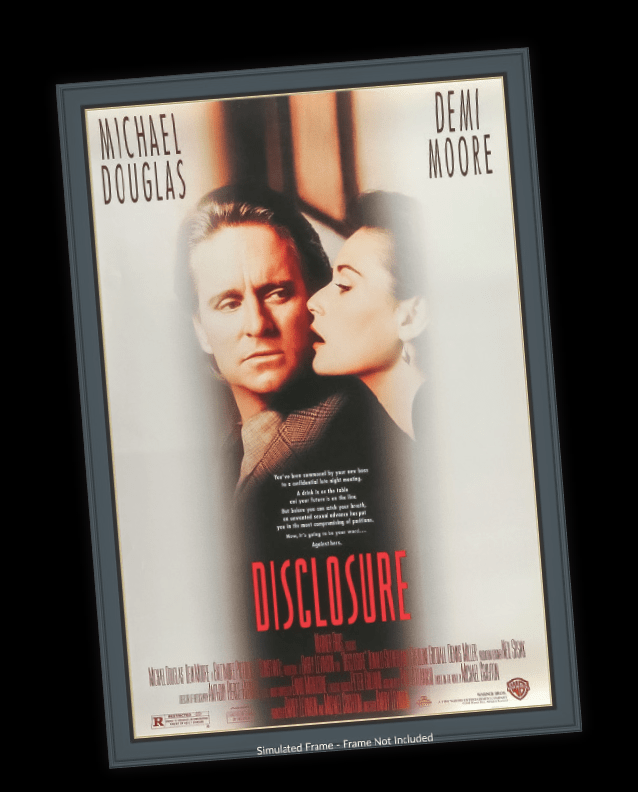 ★ Disclosure (1994), starring Michael Douglas and Demi Moore, took advantage of many downtown Seattle locations including the Fairmont Olympic Hotel. This elegant historic landmark is well worth a visit, and offers a revamped lobby including the new Olympic Bar—a place to linger over a bite to eat and cocktails while drinking in the hotel's ambiance. The Olympic also appears in The Fabulous Baker Boys, Black Widow starring Theresa Russell and House of Games, a moody movie by David Mamet. Mamet's film shows a 1987 Seattle where little except the hotel still exists. Another long-gone Seattle can be seen in 1973's Cinderella Liberty, starring James Caan and Marsha Mason (sidenote: Oscar-nominated Marsha Mason portrayed Martin Crane's girlfriend in Frasier).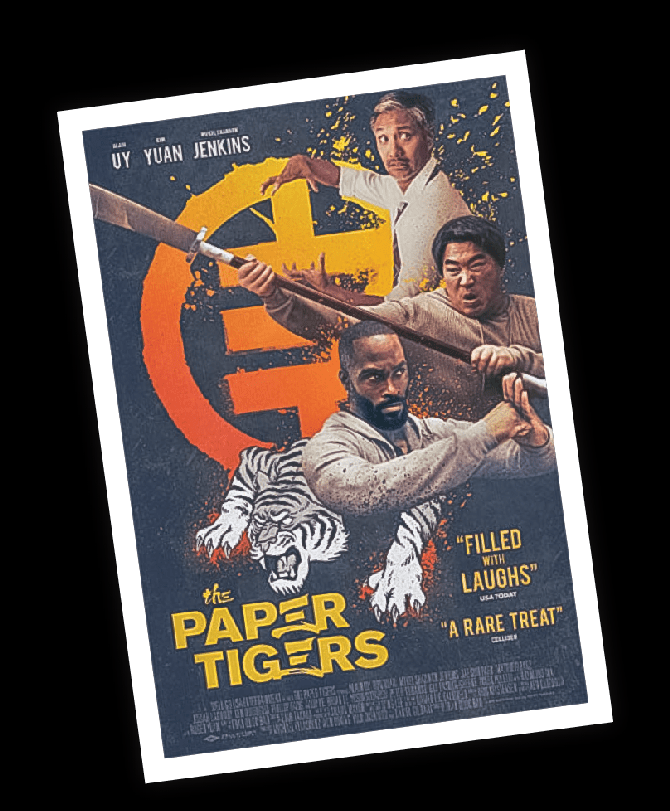 ★ The Paper Tigers (2020). The pandemic caused a major disruption in movie making, but this Seattle-based action comedy finally managed to open in May after premiering locally last summer. The film (called fun and goofy) is about three friends approaching middle-age who studied martial arts in their youth. Now older and out of shape, they band together to avenge the mysterious death of their Kung Fu master. The film opens with one of the well-known dragons that festoon parts of Seattle's Chinatown-International District. The movie was largely filmed in that historic district, which is filled with restaurants, markets, interesting architecture and includes Uwajimaya, the Wing Luke Museum and other popular attractions.
Bainbridge Island
★ Ferry Rides. If you take the ferry to Bainbridge Island, you will be eyeballing the same views that Michael Douglas did in Disclosure. The ferry ride alone is worth the trip, but while on Bainbridge, enjoy downtown Winslow's Waterfront Park and Trail, along with the town's lovely shops, restaurants and arts center. Pleasant Beach Village, on the other side of the island, has more dining options.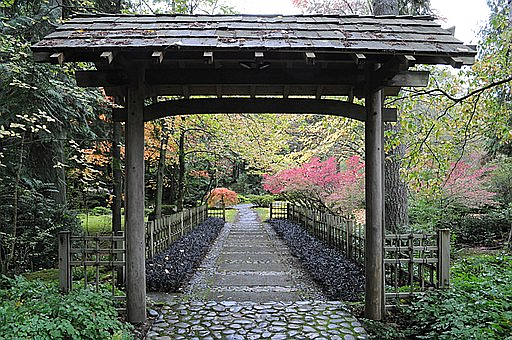 Plan a visit to the tranquil beauty of Bloedel Reserve's 150-acres of extensive gardens, woodland paths and the Bloedel family's French inspired mansion, which was transformed into a museum. (NOTE – Bloedel requires advance reservations.) Bainbridge also offers parks aplenty, along with breweries, distilleries and a winery complete with a vineyard.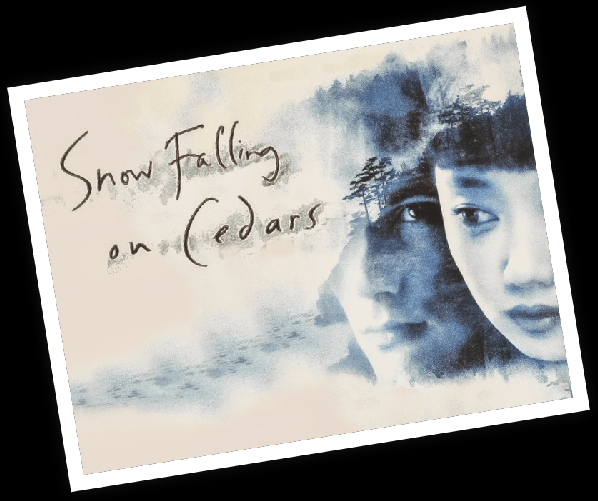 Snow Falling on Cedars, the 1999 drama based on David Guterson's critically acclaimed book, is beautiful to look at though critics dubbed the movie so-so. The book and film's fictional island of San Piedro was inspired by Bainbridge Island, the author's hometown. This legal drama explored the impact of Japanese American internment during WWII.
For those looking to learn more about the local impact of internment, visit Bainbridge Island's outdoor exhibit, the Japanese American Exclusion Memorial. When President Roosevelt signed executive order 9066 creating zones of "exclusion" for Japanese Americans, Bainbridge Island became the nation's first exclusion area. Today, visitors to the memorial can walk the path that 276 Japanese Americans took to board a boat on their way to an internment camp.
• Whidbey Island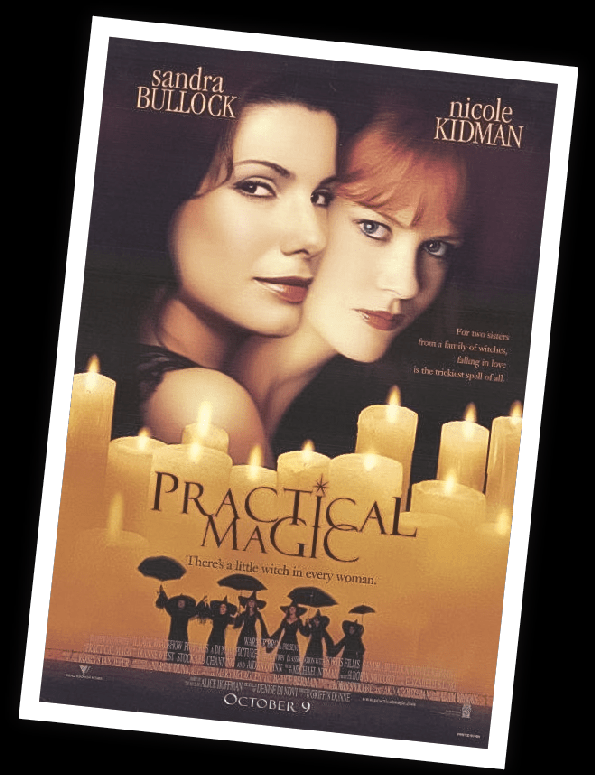 Whidbey Island, with its charming villages, rural ambience and windswept vistas toward mountains, islands and the Salish Sea, has provided the picturesque backdrop to many films. The island's Victorian-era seaport of Coupeville served as the hometown of Sandra Bullock and Nicole Kidman in Practical Magic, which showcased the town's storefronts and farmer's market. Don't bother looking for the movie's fantastical house—it no longer exists because it was only a temporary shell built on San Juan Island and removed after filming wrapped. Coupeville took another starring role when it stood in for a New England village in War of the Roses starring Michael Douglas and Kathleen Turner.
★ Snow Falling on Cedars was largely shot in Canada but utilized Coupeville plus nearby Fort Ebey State Park for the beach scenes, along with several other Washington State locations. Visitors to Whidbey should take in the artsy town of Langley and the unforgettable beauty of Ebey's Landing National Historic Reserve. Walk the winding bluff trail for never-ending views. If you have time, dog-friendly Double Bluff Beach south of Freeland offers a pleasant interlude. The island has two sculpture gardens set in wooded landscapes: the Buddhist-inspired Earth Sanctuary near Langley and the Sculpture Forest near Coupeville.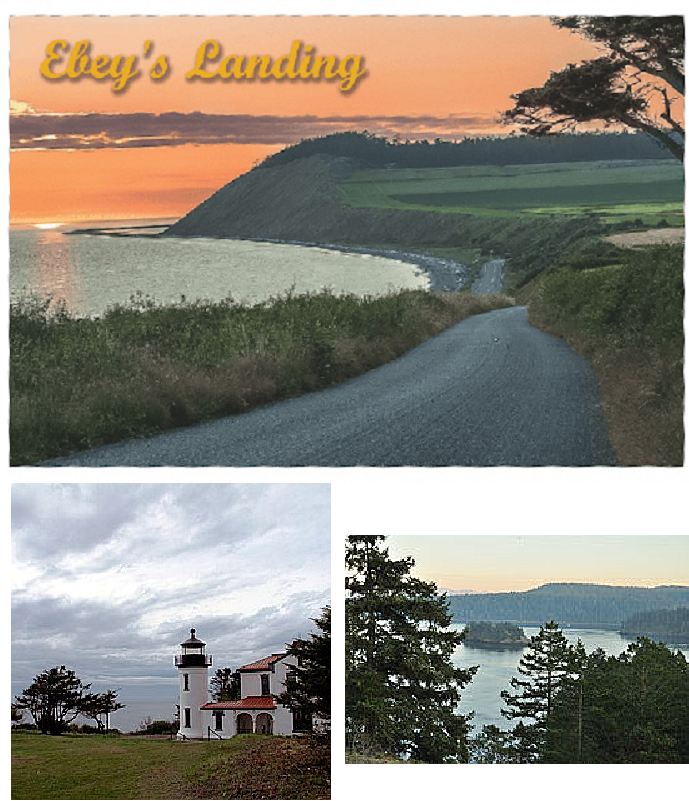 ★ The sweeping splendor of Ebey's Landing, Camp Casey, Fort Casey State Park, the historic Ferry House and photogenic Admiralty Head Lighthouse are captured in the short film, The Hour After Westerly. Fort Casey State Park and environs entice visitors with wide vistas, beach walks, kite flying, a lighthouse and the opportunity to explore massive gun batteries and the twisting passages beneath. The Keystone Ferry to Port Townsend is right next door.
★ Nearby Deception Pass Bridge (State Route 20) spans Whidbey and Fidalgo Islands. The bridge can be seen, along with many other Northwest locations, in the horror flick The Ring (not for the faint of heart), starring Naomi Watts. Everyone seems to relish their time exploring Washington's most visited state park, the stunning and expansive Deception Pass State Park, located near the bridge. The nearly 4,000-acre park spans two islands and has almost 15 miles of coastal shoreline. It offers picnicking, camping, hiking, saltwater beaches, freshwater lakes, cliffs, sand dunes and more.
• Port Townsend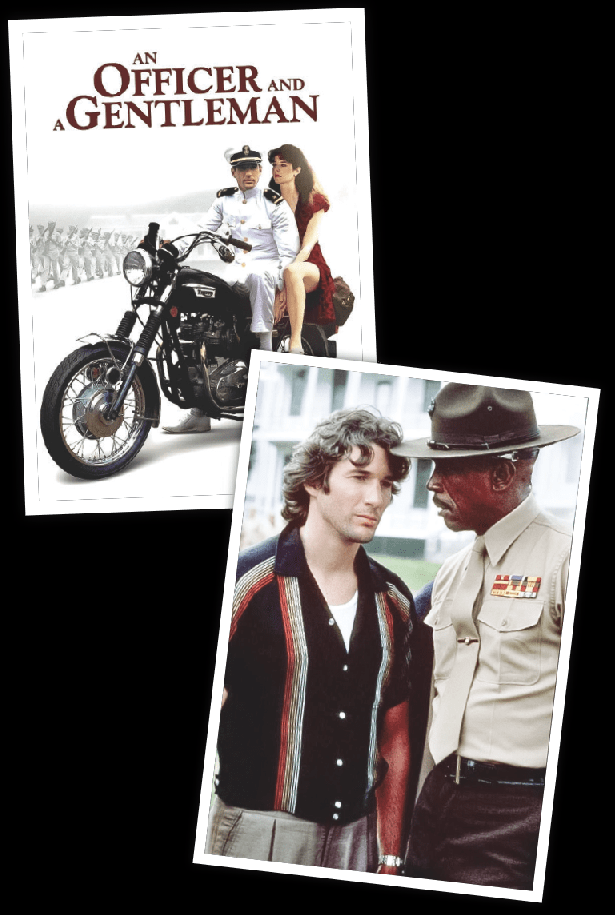 ★ An Officer and a Gentleman: Much of this movie, starring Richard Gere, Debra Winger and Louis Gossett Jr., was filmed at the stunning Fort Warden State Park in Port Townsend. Both the park and the town beckon travelers from far and wide. Port Townsend is a picture-perfect seaport with extensive Victorian architecture, great shops, restaurants, galleries and the Maritime Center. The love scenes from the movie were filmed at an old-fashioned waterfront motel, the Tides Inn, still in operation at the edge of town. Fort Warden appears much the same as it did in the movie, including the preserved military buildings along the old fort's parade grounds. Fort Warden offers miles of trails and beaches, historic gun batteries and views, views, views. Fort Warden is also home to Centrum, which presents music festivals throughout the year.
• Olympic Loop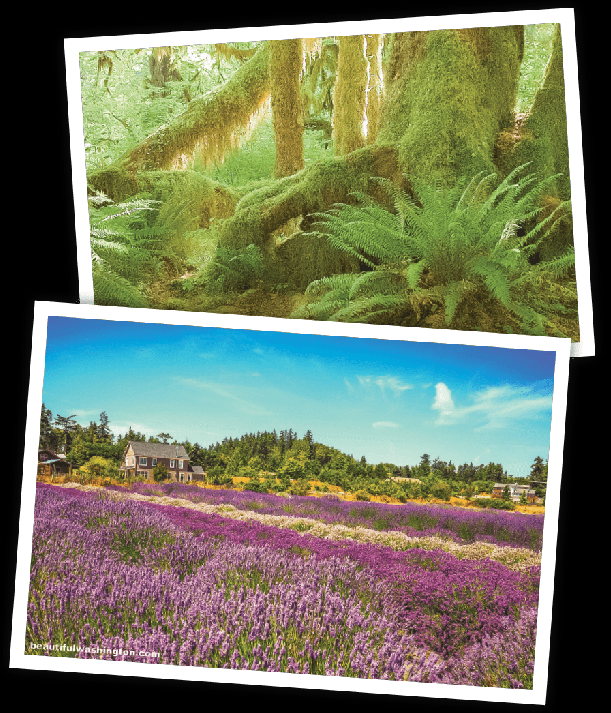 ★ Tiny Forks—the rainiest town in the contiguous United States—became an unlikely tourist hotspot when the Twilight books and movie series hit blockbuster status in 2008. Teenagers were its core audience, but the "Prime Time" crowd would enjoy a scenic driving tour of the Olympic Peninsula loop drive, 300 miles that encompass deep forest, wide-open lavender fields, remote lakes, hot springs and untamed ocean beaches. Hurricane Ridge, the Hoh Rain Forest, historic lodges and other destinations within Olympic National Park draw tourists from around the world. Small towns and accommodations can be found along the way. The movie also took advantage of the spectacular Columbia River Gorge and other Washington locations.
• A few notable TV shows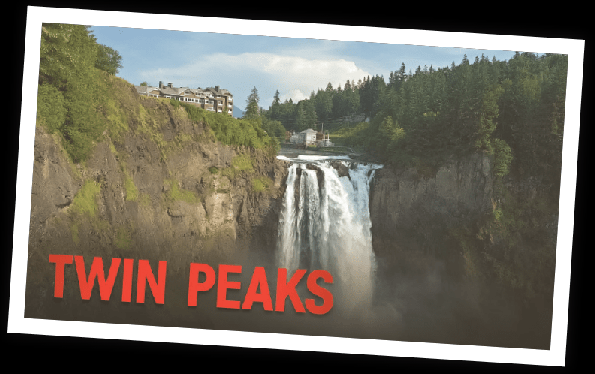 ★ Twin Peaks was filmed in and near North Bend and soon had a worldwide cult following. The original show ran only two seasons starting in 1990, then was revived as a limited run series in 2017. North Bend still draws thousands of tourists each year to seek out filming locations, including Twede's Café, Mount Si (a scenic backdrop and popular hiking trail), spectacular Snoqualmie Falls, the Salish Lodge & Spa (known as the Great Northern Hotel in the show) among several other local spots. The North Bend area also draws visitors for its great hiking, biking, river sports and other outdoor activities, as well as museums and an old-fashioned downtown core. The resident elk herd numbering in the hundreds can be seen roaming fields near town.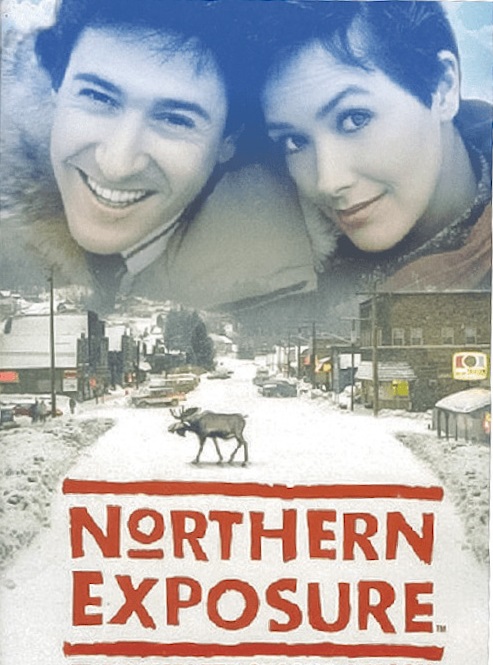 ★ Northern Exposure. Roslyn, a historic mining town near Cle Elum, became a popular tourist attraction when the TV show began filming there in 1990. Roslyn's main street has been preserved as a National Historic District, and visitors see familiar scenes from the show by walking the small downtown. The Brick Saloon is the oldest operating tavern in the state. The Roslyn Café will be familiar to the show's viewers—Northern Exposure opened with a moose walking past the painted sign on the café's exterior brick wall. True fans might want to visit the Roslyn Museum to see memorabilia from the show and a map detailing filming locations around town. The Dick Van Dyke movie, the tragic The Runner Stumbles, was filmed in Roslyn too. Nearby Suncadia Resort offers luxury accommodations with hiking, biking, golf, fine dining and a spa. Roslyn bills itself as the gateway to the Alpine Lakes Wilderness Area, a highly popular backpacking destination.

★ Cedar Cove –New York Times best-selling author Debbie Macomber based her Cedar Cove book series on her hometown of Port Orchard. The books were turned into a Hallmark television series and fans flock to Port Orchard to see "Cedar Cove," although the show was actually filmed in British Columbia. However, many locations from the novels can be easily found in Port Orchard, including the waterfront library, totem pole, the courthouse, the art gallery and Bay Street's restaurants.
• Tacoma's Thea Foss Waterway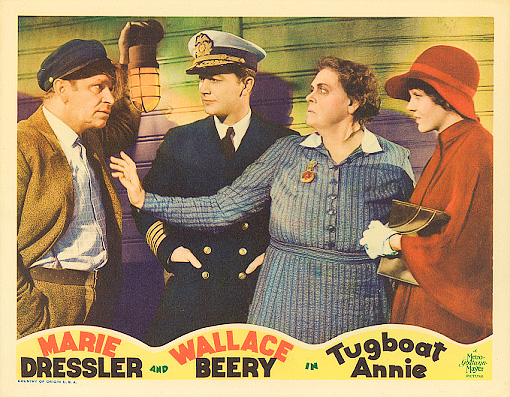 ★ Seattle's first feature film, Tugboat Annie, was a newspaper serial celebrating a salty, formidable older woman tugboat captain—the stories were so popular they became a movie series and television show. Tugboat Annie's filming locations included Lake Union and Elliott Bay (and showed a one-year-old Aurora Bridge), but if you want to visit the essence of Tugboat Annie, perhaps a trip to Tacoma's Thea Foss Waterway is in order. The waterway is named after the legendary Norwegian immigrant who – starting with a humble rowboat – launched Foss Tugboat Company into the largest tug and barge outfit on the West Coat. Legend has it that Tugboat Annie was modeled after Thea Foss.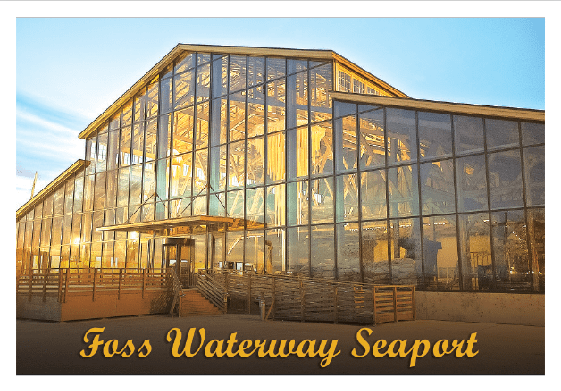 The waterway began as an industrial center and is now home to parks, walkways, a marina and easy access to Tacoma's six major museums, including the Foss Waterway Seaport—a century-old restored warehouse that now houses a maritime heritage and educational center. The Museum of Glass is also on the waterway—from there, cross the Chihuly Bridge of Glass to the Washington State History Museum. The Tacoma Art Museum and Children's Museum are just down the street (with the LeMay Car Museum a bit further afield, near the Tacoma Dome). The area has no shortage of restaurants for your dining pleasure.
Believe it or not, this article represents just a drop in the bucket of movies and television shows filmed in scenic Washington. We hope you enjoy your summer in the Evergreen State – home to so many unforgettable moments in movie history.
Perhaps you will create your own unforgettable summer this year, whether it is venturing out on a road trip, dining in at your favorite neighborhood restaurant, or simply luxuriating with friends and family in your own backyard.
Have fun—you deserve it.
---