Grandparent Adventures
LOCAL GRANDPARENTS SHARE THEIR EXPERIENCES
August 12, 2023 at 7:56 p.m.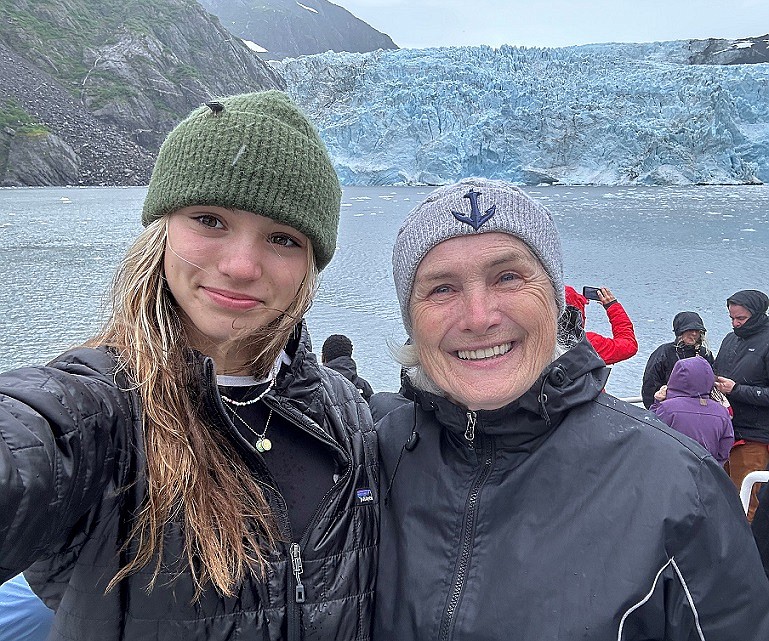 ---
Road Scholar, a leader in educational travel for older adults, kicked off their 38th
Grandparent Adventure
season.
The travel organization reports that they're almost back up to pre-pandemic numbers for their international Grandparent Programs— despite the fact that they have far less capacity available as they rebuild their offerings.
"The appetite for global exploration is stronger than ever," says Road Scholar's Chief Program Officer, Maeve Hartney. "Our participants have shown us that they're really ready to get out there and explore the world again this year, and their grandkids are just as eager to travel abroad with them."
REPORTS FROM LOCAL GRANDPARENTS
"We returned last week from the Grandparent Program in Yellowstone. We have four grandsons and decided we wanted to take each boy on the domestic Road Scholar trip of their choice after fifth grade. That is an age before eye rolling begins, and we wanted that great last shot of our little boys. All the programs were wonderful for sure, but the trip to Yellowstone was truly magical with our youngest grandson. First off, we have a big extended family, and most visits with grandsons means there's a lot of people in the room. One-on-ones are hard to come by. Our Elwood is a big personality naturally, but we learned so much more about who he really is, and we are so very grateful for that experience. The trip was educational, beautiful, and more fun than we could imagine. Same for him! Rafting and camping with him and the beautiful group we were with has also been one of the highlights of our own lives too."
- Joan and Darrell Whittaker from Clinton, Washington
"I have taken three of my grandkids, ages 10-13, on Road Scholar Grandparent Adventures. Each trip was unique, educational, and fun. My first was whale watching in Quebec. It was an amazing experience for both my granddaughter and me. We saw many Beluga whales, and being in Quebec City was so interesting. I even took my husband last year back to Quebec City. My other two Road Scholar programs with grandkids were in 2022 and 2023. We did the Zion, Bryce and Grand Canyon trip last year. The trip stretched me with doing things I was not comfortable doing! We both learned so much from our amazing Group Leaders. This year, I took my 10-year-old grandchild to Sedona and the Grand Canyon. The 57-mile rafting trip in the Grand Canyon was so much fun for both. Again, we both learned so much! All three children made new friends quickly, and the adults were so interesting to travel with. I would recommend these trips to anyone with grandchildren."
– Mary Alice Christopherson from Richland, Washington
"Grandparent trips are the gifts I give myself. I just returned from my sixth Road Scholar trip with a grandchild, and it proved to be as well executed, exciting and heartwarming as the others have been. My grandchildren choose the destinations, and wherever we go, the grandchildren gain important insights, bond with their peers, and broaden their horizons. Bonding between my grandchildren and me deepens every time. We will treasure these experiences for the rest of our lives."
- Marcia McGreevy Lewis from Seattle, Washington 
Road Scholar has been offering programs for grandparents and grandkids (often referred to in the travel industry as "skip-gen") since 1985. They also offer Family Programs, which cater to grandparents traveling with their children and grandchildren together.
Road Scholar, the largest not-for-profit educational travel organization for adults, has been offering programs for grandparents and their grandkids since 1985. Learn more at www.roadscholar.org/grandparent.  
---