Good Music, Getting Older, Getting Better
WHO WE ARE NOW
August 1, 2023 at 12:00 a.m.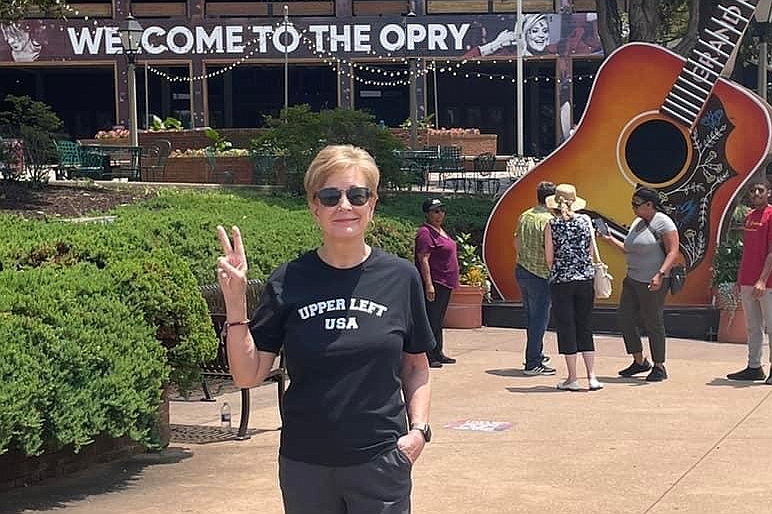 ---
---
My husband Tim and I recently enjoyed a Jackson Browne concert at the Grand Ole Opry in Nashville. The acoustics were pristine, Browne sang beautifully with a lovely hint of a rasp well earned over the decades, and his lyrics can still waft through your soul.  Right in the middle of it all, tears just rolled down my face. Good tears. At his piano, Browne eased into the first few chords of 'Love Needs a Heart,' and there I was in 1977, as if I'd windmilled through a portal in time. The sudden joy of it, the way the past can suddenly, fleetingly feel so much like the present, the ability of music to sometimes concentrate years of your life into a moment. Your teenage self, and all the versions that evolved between then and now, standing in a tight circle inside your heart. Tim just smiled. After 40 years, he's well acquainted with what these tears mean for me.
I know I'm not alone. Music can speak to us more convincingly than words. Melodies and bits of lyrics attach to memories that seem to last forever. And there's science behind it. Experts at Northeastern University in Boston point out that the areas of the brain that process music interact with other areas involved in learning, memory, and emotion. Music can lift mood and stimulate the intake of new information. It's even a potential therapy for cognitive decline as we age. Music therapists say there are benefits to listening to 'old' music, but that it's helpful to listen to 'new' music as well and suggest trying out your parents' or your kids' music. 
Excitingly, musical training might play an important role in healthy aging. Psychology Today reported in 2021 that people over 60 who took six months of piano lessons had higher scores in tests of memory and attention than those who did not take the lessons. Music is a 'whole brain' activity and making music contributes to neural plasticity which is part of what keeps us young. Performing music, at any level, with other people apparently enhances empathy and a sense of belonging and is associated with prolonging life. Jackson Browne was 16 when he wrote "These Days" (cue the tears again) and is now 74. He must be the Mount Olympus of 'neuroplasticity' at this point!
Every generation probably thinks their music was the best, but those of us who grew up in the '60s and '70s can make a pretty good case for it. We were blessed with a rich collection of singer-songwriters from Joni Mitchell to Neil Young, a perfect rock era with Led Zeppelin, The Who, The Beatles, The Rolling Stones, and musical marvels Sly Stone, Bob Marley, Bob Dylan, Laura Nero, Jimi Hendrix, Stevie Wonder, Grace Slick, Tina Turner, Linda Ronstadt, and a crop of insanely talented studio musicians and sound engineers who changed music forever. (Can I pause here for a moment to recommend Rumble, a music documentary about Native American contributors to this rich vein of history, including the greats Link Wray and Jesse Ed Davis?)
So, grab that guitar or harmonica or keyboard you've stashed away, and let loose, no matter how it sounds. Play music with other people. Go to live concerts big and small. Or just set aside some 'me time' to lay on the floor and listen to your music. And if someone catches you with a tear in your eye, just tell them that you're building your brain…and feeding your soul.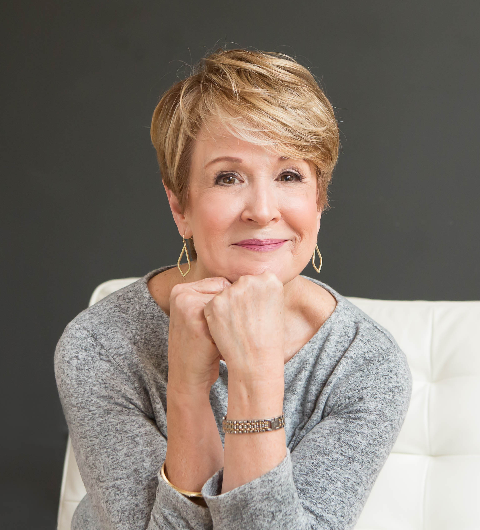 Margaret Larson retired as host of KING 5's "New Day Northwest." Her impressive 35-year career included stints as a London-based foreign correspondent for NBC News and as a news anchor for the Today show, as well as a reporter for Dateline NBC and anchor at KING 5. 
Connect with Margaret Larson at: 
@Margaret_Larson on Instagram 
@_MargaretLarson on Twitter 
---