a sadly relatable story for many
Home Was a Dangerous Place
Sharing Stories
April 10, 2023 at 7:46 p.m.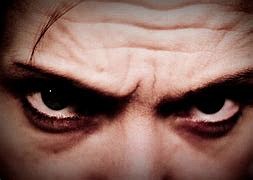 ---
---
Home Was a Dangerous Place

I grew up with domestic violence. I thought it was normal. My father had a terrible temper. His physical appearance changed. His blue eyes dilated to black. His face turned white and hardened. It was at that point I knew I had to run for my life. I never knew what caused the violence. It was all in his mind.

His mother had warned my mother when they were married. She said that Mom could never live with him because he had such a violent temper. She was wrong. My mother stayed with him until his death at a hundred years old.

As for myself, I was the first-born child, in 1933. I was not looked upon fondly as girls were considered inferior—it was much better to have a son. (Remember that 1933 was a long time ago and women hadn't even gotten the vote until 1920.

Despite his violence, my father was a good provider, even during the Great Depression. Being a good provider was important. Most women did not work outside the home. Times were different then.

Father was a genius with aircraft. He knew the Wright Brothers and Lindberg, worked with Howard Hughes, and was so important to the defense industry that Roosevelt himself exempted him from World War II.

As to my childhood, no one paid much attention. I walked over a mile one-way to school through trafficked streets when I was just 6 years old. Strange men tried to coax me into their cars. Obviously, I should have been supervised. But what did I know, or did anyone care?

When I was 9 years old, I remember my father getting especially violent with me. He grabbed me by the throat and swung me around. I remember the room going black. My mother pulled him off.
Episodes like this happened off and on through my adolescence. The last one was when I was 64 years old. I left LA sometime later and came to Seattle.

My mother got much of the same treatment off and on. My brother, who was ten years younger than I, fared much better.

Now, there was a positive side to all this. That is, I was well fed, clothed, and housed. I attended very good schools and lived in good neighborhoods with nice homes. As I mentioned, my father was a good provider.

Sometimes, I was not allowed to eat at the table with my parents or be in the same room when visitors came. But I often hid and listened. Books became my constant companions.

Another plus was that my father was gone a lot, especially after the Second World War. He helped foreign governments set up their civilian airline systems again.

I went through high school and college with the increasing notion that I wanted to get as far away from the turmoil of my early life and my family members as possible. Hence, the lure of travel and all the strange exotic foreign places and people I could find. As the old saying goes, I wanted to "get the hell out of Dodge."

But my childhood family experiences went deeper than that. When we are growing and developing as people, a lot changes inside us (physically and mentally). And a person's environment has a lot to do with what s/he will become. When we are criticized and abused, our sense of self and self-worth are impacted. That inner core of who we are—really our individuality and who we can become can be weakened and battered by outside forces.
In my opinion, if people have good and loving families, they have just about everything. If we don't, as many do not, personal and social problems are often the result.

As a school friend of my daughter said when she came to my parents' home for a visit, "There is no love in this house." She was right.

Katherine Rozek was a valued member of Ariele's Greenwood writing group (still meeting on ZOOM). She wrote this piece for Ariele's Processing Loss Workshop (now offered through Edmonds Parks Department as an online class or virtual ZOOM or Skype) call 425-771-0230 or email 50shadesofgraying@gmail.com. 

SHARING STORIES is a weekly column for and about the 50 plus crowd living in the Puget Sound region. Send your stories and photos to ariele@comcast.net. Tell local or personal stories; discuss concerns around aging and other issues; share solutions, good luck, and reasons to celebrate; poems are fine too. Pieces may be edited or excerpted. We reserve the right to select among pieces. Photos are always a plus and a one-sentence bio is requested (where you live, maybe age or career, retired status, etc.).

 SHARING STORIES is featured on www.northwestprimetime.com, the website
 for Northwest Prime Time, a monthly publication for baby boomers, seniors, retirees, and those contemplating retirement. For more information, call 206-824-8600 or visit www.northwestprimetime.com. To find other SHARING STORIES articles on this website type "sharing stories" or a writer's name into the search function above.
---