Welcome to parsnip heaven!
Enjoy some low-salt ways to introduce these wonderful vegetables to your family.
April 9, 2023 at 2:43 p.m. | Updated March 3, 2014 at 2:43 p.m.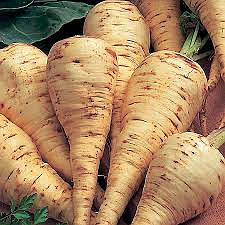 ---
...by Katy G. Wilkens, MS, RD
---
I must admit, I was an adult before I tasted parsnips. When I finally tasted my first parsnip, I was amazed! I have been growing them in my garden ever since. Below are some low-salt ways to introduce these wonderful vegetables to your family.
 Winter Harvest Casserole
3 Tbsp. olive oil
1 pound parsnips
1 Tbsp. fresh thyme or 1 tsp. dried thyme
1 tsp. sugar
1 cup half and half, or yoghurt thinned with milk
1 pound tomatoes or cherry tomatoes, sliced
1 Tbsp. fresh oregano or 1 tsp dried oregano
1 ½ cups grated cheddar or mozzarella cheese
Heat oven to 350°F. Slice parsnips into ¼ inch slices. If slices are really large, cut in half. Cook in a skillet with oil, thyme and sugar for about 5-7 minutes or until golden and softened.
Use a non-stick cooking spray to grease a small casserole or baking pan. Spread half the parsnips over the bottom of the dish. Put half the tomatoes in the next layer. Sprinkle with cheese. Add another layer of parsnips and tomatoes, then the rest of the cheese. Mix oregano with half and half or thinned yoghurt and pour over dish. Cover with lid or foil and bake for 40 minutes or until tender. Remove lid and brown a few more minutes.
Nutrient Content:
Calories: 159 Carbohydrate: 12 gm Protein: 6 gm Fat: 10 gm Sodium: 19 gm
Roasted Parsnips
3-4 large parsnips, peeled, sliced about ¼ inch thick.
8 cloves garlic, unpeeled
½ onion, sliced
1 Tbsp fresh thyme, or 1 tsp dried
3 Tbsp olive oil
3 Tbsp balsamic vinegar
Heat oven to 350°F. Put parsnips in casserole or baking dish, add ¼ cup water and cover with lid or foil. Bake 20-25 minutes. Meanwhile, sauté onion, garlic, olive oil and thyme. Add to casserole, remove cover, and bake another 20-30 minutes or until tender. Toss with balsamic vinegar before serving.
Nutrient Content:
Calories: 184 Carbohydrate: 30gm Protein: 2 gm Fat: 7 gm Sodium: 16 gm
Mashed Parsnips
3-4 large parsnips
3-4 large potatoes (russets are best)
Handful of fresh sage, sliced thin
½ cup butter or margarine
½ cup sour cream or half and half or yoghurt
Peel parsnips. If really large, cut out woody core. Put in microwave-proof dish and microwave 10-20 minutes. Meanwhile, cut potatoes in half, put into pot and boil for 10-15 minutes or until tender. Drain well. Sauté sage leaves in butter for 1-2 minutes. Put potatoes and parsnips in mixing bowl, whip with electric mixer, or mash with potato masher, stirring in sage butter and sour cream or half and half. Serves eight.
Nutrient Content: Calories: 420 Carbohydrate: 62 gm Protein: 7 gm Fat: 18 gm Sodium: 215mg
These and other low-salt recipes can be found on the Northwest Kidney Centers Web site at www.nwkidney.org.
The recipes in this column are meant for people who want to keep their kidney health by following a low sodium diet. These recipes can also be used by people who have stage 1-3 kidney disease, but they may be too high in phosphorus and potassium for some people with stage 4-5. In most cases, except for dialysis patients, a diet high in potassium is thought to help lower high blood pressure. These recipes are not intended for people on dialysis without the supervision of a registered dietitian.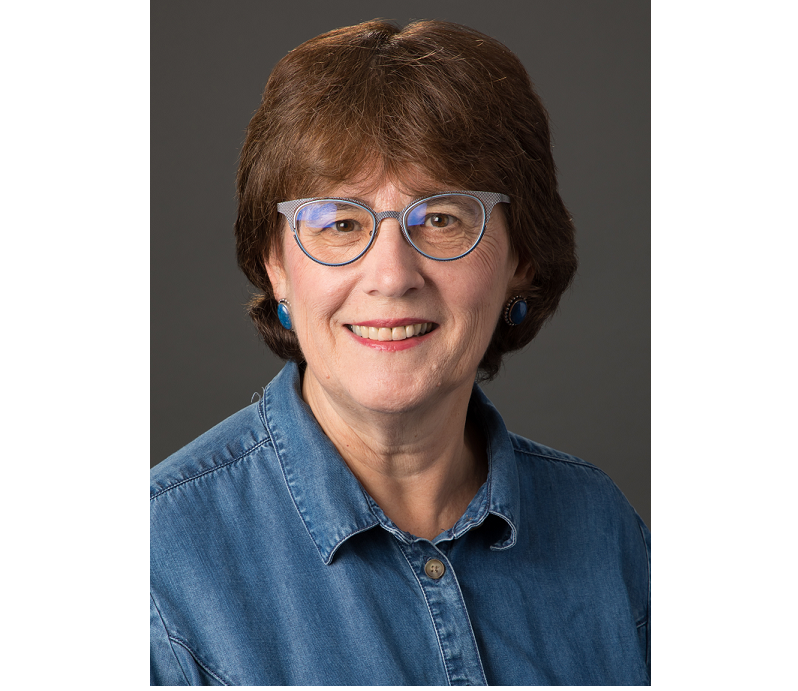 Katy G. Wilkens retired as manager of nutrition and fitness services at Northwest Kidney Centers, a nonprofit Seattle-based provider of life-sustaining dialysis, plus kidney education and research.
---