An Appointment with Dr. Bastyr
September 28, 2022 at 4:41 p.m. | Updated October 30, 2012 at 4:41 p.m.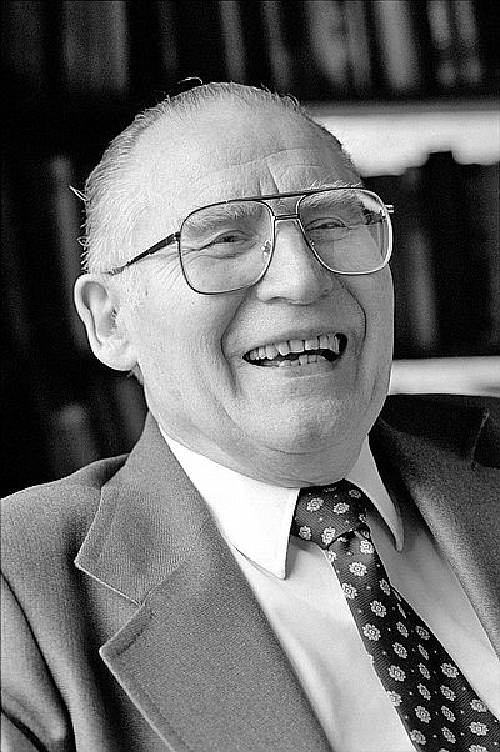 ---
---



I'm sitting in a waiting room chair and shivering, though I have a blanket clutched around me, and it's July (1972). In desperation, my parents have brought me (their 21-year-old daughter) to this place. Something is wrong with me: bulging eyes, shaking hands, never calm. Then medication made me always cold, always sleeping — flashing lights, noises in my ears, and so afraid.




The small waiting room is full, but no one complains. Most people sit meditatively. The room feels peaceful, smells healthy. The nurse-receptionist, Betty B. Still, greets and reassures: Although appointment time has come and gone, the doctor will see us soon. He's handling an emergency case, extra patients he couldn't turn away, appointments running long.

I'm having a six-hour glucose tolerance test, but others also wait for two or three hours. Respectfully hushed conversations among strangers develop into life stories.

There are no strangers here, and all those stories seem to have a common thread—"… and then I found Dr. Bastyr."

The sense of impending change in my life deepens. I am, in fact, at my first appointment of a 23-year relationship, only ending with the death of Dr. John Bastyr.

Ushered into a small office lined with books, I find a pleasant self-effacing man — maybe 60 — with a soft fluttering voice and warm handshake. Repeating my symptoms, I note two strange things: Dr. Bastyr asks unusual questions, giving more importance to those than to tests or previous doctors' opinions. The other thing: About every third word is unintelligible. Incomplete sentences or phrases, "asides" to himself are often mumbled. Straining, I get the gist — a lot of information quickly, kindly delivered. (In the future, I learn not to let a word evade me. He'll laugh many times at the way I make him repeat himself.)

Checking my pulse, aligning my spine, Dr. Bastyr's touch is soothing; the fluttering quality in his speech is also in his fingertips. Reassuringly, he chuckles at things I've found frightening, though always respecting my experiences and perceptions. He pats my hand, nods compassionately, even criticizes a doctor who made errors in my health care.

From the first moment of the first appointment till the last moment I saw him, I felt treated like an admired colleague … and like a favorite child. He sometimes called me "little Wendy" and, in my family, he became "Grandpa Bastyr."

Back in the waiting room after my audience with "the man," I was calmer, though not sure what he had said or done that was so dynamic.

However, guidelines for my new life were intense, a diet filled with unfamiliar ingredients like rice polishings, soy nuts and okra. The bag of supplements and homeopathics meant 20 doses per day, which had to be timed correctly, many on an empty stomach and many not to be combined.

During appointments, Dr. Bastyr puttered, taking my temperature, feeling for muscle tension, checking reflexes — busywork that made me feel I was being helped, healed.

Chiropractor as well as naturopath, Dr. Bastyr gave feedback about how the body before him was responding or resisting his manipulations — an intuitive dance. After a year, our routine was so well choreographed that he joked about my body's ability to adjust itself at his lightest touch.

He gave time generously but never wasted it, asking questions while doing treatments — the consummate educator. Frequently, he took my hand, guiding it to a spot to press for pain relief. Without pretension — he was unlike many doctors. Concepts and vocabulary were aimed at layperson comprehension, never presented in rapid-fire manner to squelch questions. Bodies and treatments were discussed in a way that made solutions intuitive and accessible.

He often seemed a little surprised I hadn't arrived at the knowledge he was sharing. "You've got chamomile tea, haven't you?" Or, "You like walking the dog, don't you?"

Since Dr. B's death, giving information at my first office calls is always punctuated by the same phenomenon. The doctor and I will be grinding through the answers until we come to "previous physicians."

"Dr. Bastyr for 23 years."

Sometimes, there's an audible gasp; sometimes, a rush of questions; always a look of envy and curiosity. Everyone wants to hear what it was like to know him, to be treated by him, just to be in a room with him. And, I want them to know all of this because I want to be treated the way Dr. B. showed me I should be treated. I want that for everyone.



This article originally appeared in the November 2012 issue of Northwest Prime Time in honor of the 100th anniversary of Dr. Bastyr's birth. Bastyr University was named after Dr. Bastyr. The non-profit university offers multiple degrees in natural health sciences along with the the largest natural health clinic in the region.
Ariele M. Huff hosts Sharing Stories, creates Writing Corner, gathers poems and edits them for Poetry Corner. She teaches online, ZOOM, and Skype classes; edits manuscripts; and authors books—over 30 on Amazon; and publishes herself and others on brands Candy Bar Books and Band Aid Books.

SHARING STORIES is a weekly column for and about the 50 plus crowd living in the Puget Sound region. Send your stories and photos to ariele@comcast.net. Tell local or personal stories; discuss concerns around aging and other issues; share solutions, good luck, and reasons to celebrate; poems are fine too. Pieces may be edited or excerpted. We reserve the right to select among pieces. Photos are always a plus and a one-sentence bio is requested (where you live, maybe age or career, retired status, etc.).
SHARING STORIES is featured on www.northwestprimetime.com, the website for Northwest Prime Time, a monthly publication for baby boomers, seniors, retirees, and those contemplating retirement. For more information, call 206-824-8600 or visit www.northwestprimetime.com. To find other SHARING STORIES articles on this website type "sharing stories" or a writer's name into the search function above.