Luminata
September 11, 2022 at 2:58 p.m.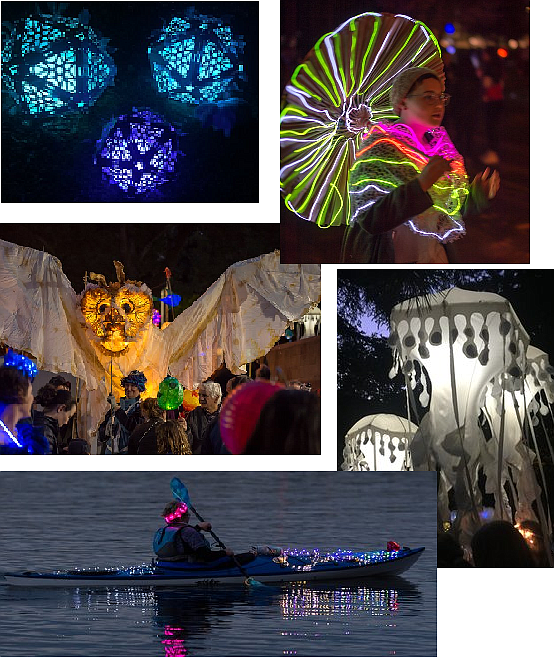 ---
Join others for an illuminated walk around Green Lake on Saturday, September 24. This annual event celebrates the autumnal equinox.

Join the crowd just for fun, or you can make your own lantern at free workshops throughout the month. (Check out the calendar of free workshops here: calendar).

You can also purchase a lantern on the day of the event, beginning at 6pm. The opening ceremony begins at 7:30pm and the parade is accompanied by bands.

The parade starts at the Green Lake Aqua Theater.
For more information about the event, visit Luminata — Fremont Arts Council
View and download this publication.
---
GOOD PLANNING
My People
"...we all need our "people."
---
A DREAM
Savoring Joy
"Weird, I thought, but cool!"
---
A LONG TIME AGO
Christmases in the Past
"the Christmas tree had small candles"
---
Handmade traditions prevail on Murano and Burano
A trip to Venice is often on many travelers' bucket lists. With its picturesque canals, narrow streets and numerous historic sights, this renowned destination is a magnet for tourists, who flock there en masse. Some keep to the main areas, never venturing off the beaten path during their stay. Others wander into the more quiet and less frequented spots, delighted to find quaint and peaceful scenes to enjoy sans the crowds. And then there are those who opt to explore the islands nearby, like Murano and Burano. Murano is well known for its exquisite blown glass; whereas handcrafted lacemaking is Burano's claim to fame. That and its colorful houses, which make it a photographer's dream.
---
Green Lake Pathways of Light
Green Lake Pathway of Lights
---