Positive Updates on the Fight Against COVID
September 10, 2022 at 1:59 p.m.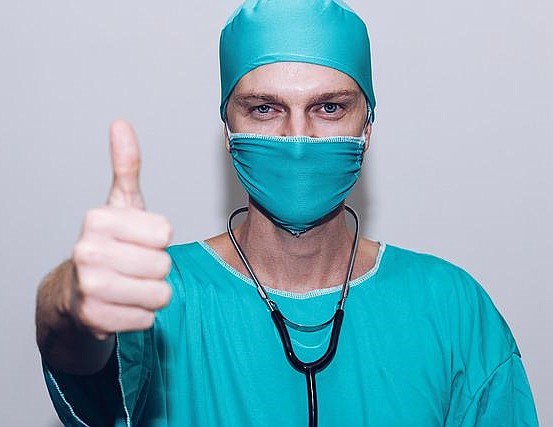 ---
---
A new important weapon against COVID-19 may help keep many older adults healthy this fall and winter. The U.S. Food and Drug Administration (FDA) is authorizing a new Moderna and a new Pfizer-BioNTech bivalent COVID-19 booster dose. It protects against the original strain as well as the Omicron strain.
Updated COVID-19 boosters add Omicron BA.4 and BA.5 spike protein components to the current vaccine composition, helping to restore protection that has waned since previous vaccination. These new boosters are game-changers because they target new variants that are more transmissible and immune-evading.
The Novavax vaccine is a new vaccine authorized by the FDA for the prevention of COVID-19 and it is another tool in an expanding armamentarium. It's also unique among the available coronavirus vaccines in this country in that it uses a traditional virus-blocking technology.
The vaccine was found to be 90% effective against mild, moderate, and severe disease in a Phase 3 trial involving 30,000 participants ages 18 and older. The data on the vaccine's efficacy was gathered before Omicron became the predominant variant, so its efficacy against Omicron and its subvariants is unknown.
"It's good news for many reasons," said nephrologist Dr. F. Perry Wilson, who is with Yale Medical School, New Haven Connecticut. One is that this is an additional vaccine choice may be acceptable to some of the more than 30% of Americans who are not fully vaccinated. Even though Pfizer-BioNTech and Moderna mRNA vaccines are safe and highly effective, "we've heard a lot of people say the reason they've chosen not to get an mRNA vaccine is because the mRNA technology is relatively new and it hasn't been tried on a wide scale before," said Dr. Wilson.
We are in a new phase of the pandemic where there are more vaccine options and more treatments. "It's ideal to have more than one or two companies being the sole providers of vaccines," said Dr. Wilson. "We know how supply chains can get disrupted, and we want to make sure there's adequate vaccine available. We also want multiple production lines that potentially can be updated to address new variants and meet the challenges as they come."
The Novavax vaccine is a traditional one compared to the other vaccines. Its technology has been used before in vaccines to prevent such conditions as shingles, human papillomavirus, and DTaP (diphtheria, tetanus, and pertussis), among others. The Novavax coronavirus vaccine (brand names: Nuvaxovid and Covovax) is already being used to prevent coronavirus infections in 40 other countries.
Anyone 12 or older can get the Novavax vaccine. "You're still going to see transmission of COVID, even among vaccinated people," Dr. Wilson says. "But importantly, what we're counting on the vaccines for is to reduce hospitalizations and deaths. That's where I think the real benefit is going to come from, in reducing the burden on our hospitals and saving more lives over time."
Using Artificial Intelligence to Prevent Transmission
Currently, public health officials around the world are dealing with the latest surge of the COVID-19 pandemic, but they are hoping that a newly created computer model may be able to better prepare scientists for the next big wave of COVID-19. Using machine learning algorithms trained to identify correlations between changes in the genetic sequence of the COVID-19 virus and upticks in transmission, hospitalizations and deaths, the model can provide an early warning about the severity of new variants.
"The speed with which new variants, like Omicron, have made their way around the globe means that by the time public health officials have a good handle on how vulnerable their population might be, the virus has already arrived," said Bahrad A. Sokhansanj, PhD, an assistant research professor in Drexel's College of Engineering, Philadelphia, Pennsylvania. "We're trying to give them an early warning system, like advanced weather modeling for meteorologists, so they can quickly predict how dangerous a new variant is likely to be, and prepare accordingly."
The Drexel model, which was just published in the journal Computers in Biology and Medicine, is driven by a targeted analysis of the genetic sequence of the virus's spike protein. The spike protein allows it to evade the immune system and infect healthy cells. Drexel's targeted approach to predictive modeling of COVID-19 is a crucial development because of the massive amount of genetic sequencing data being collected.
"The amount of spike protein mutations has already been quite substantial and it will likely continue because the virus is encountering hosts that have never been infected before," said Gail Rosen, PhD, who is a professor in the College of Engineering and heads Drexel's Ecological and Evolutionary Signal-processing and Informatics Laboratory.
Trying to Keep Ahead of COVID-19
"Some estimates suggest that SARS-CoV-2 has only 'explored' as little as 30-40% of the potential space for spike mutations," said Rosen. "When you consider that each mutation could impact key virus properties, like virulence and immune evasion, it seems vital to be able to quickly identify these variations and understand what they mean for those who are vulnerable to infection."
Until now, scientists have predominantly used genetic sequencing to better identify mutations alongside lab experiments and epidemiological studies. However, there has been little success in linking specific genetic sequence variations to susceptibility of new variants. The Drexel researchers believe this is due to progressive changes in vaccination and immunity over time, as well as variations in how data are reported in different countries.
"We know that each successive COVID-19 variant thus far has resulted in slightly milder infections because of increases in vaccination, immunity, and health care providers having a better understanding of how to treat infections. But what we have discovered through our mixed effects analysis is that this trend does not necessarily hold for each country. This is why our model considers geographic location as one of the variables taken into consideration by the machine learning algorithm," said Sokhansanj.
The researchers are currently using the model to more rigorously analyze the current group of emerging variants that will become dominant after Omicron BA.4 and BA.5. "The virus can and will continue to surprise us," said Sokhansanj. "We urgently need to expand our global capacity to sequence variants, so that we can analyze the sequences of potentially dangerous variants as soon as they show up, before they become a worldwide problem."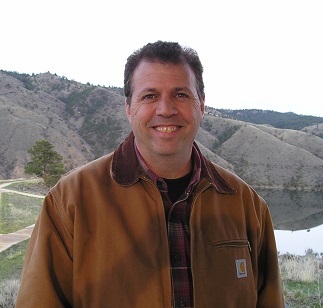 John Schieszer is an award-winning national journalist and radio and podcast broadcaster of The Medical Minute. He can be reached at medicalminutes@gmail.com.
---