This Week in Northwest History: Bruce Springsteen rocks with locals in 1980
October 25, 2022 at 8:31 p.m.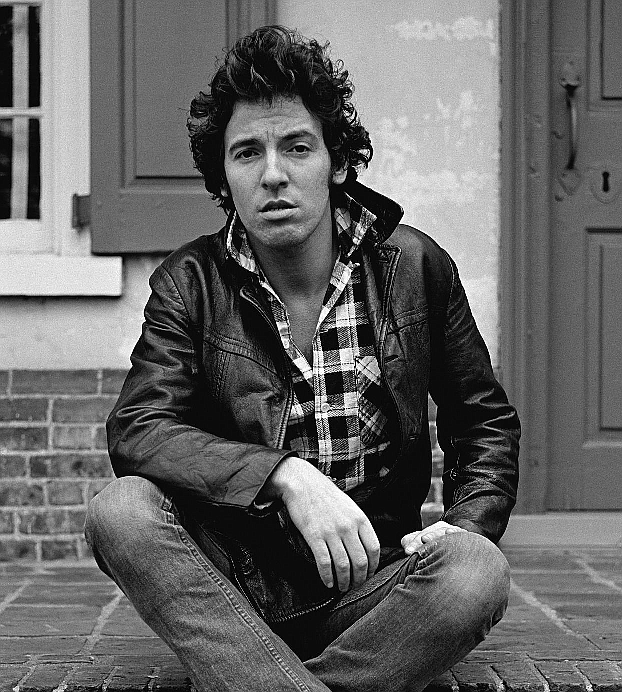 ---
---
This article is courtesy of HistoryLink.org, the free online encyclopedia of Washington state history
On the evening of October 23, 1980, American mega-rock-star Bruce Springsteen pops into a Pioneer Square tavern, the Old Timer's Café (620 First Avenue), and winds up borrowing a guitar to jam a few rockin' tunes with the Lost Highway Band.
Out in the Street
In town one day ahead of his E Street Band's scheduled concert at the Seattle Center Coliseum, Bruce "The Boss" Springsteen had checked in to the downtown Seattle Olympic Hotel  and was out strolling the streets when he happened to cross paths with a fan named Phil Hamilton. Gushing that he was in town to attend Springsteen's show, but that his pals were still short a few tickets, Hamilton got his first surprise of the evening. The Boss said no problem: he would make sure there were enough extra tickets waiting for Hamilton's friends at the door.
That's when Hamilton also mentioned that they'd come all the way from Montana that same week to attend the concert. And furthermore, to make that trip more feasible, his own rock group, the (otherwise obscure) Lost Highway Band, had planned way ahead and booked its own two-night local gig, which coincidentally would be just blocks away at Seattle's Old Timer's Café. As a parting thought Hamilton then invited Springsteen to drop in and have listen. Yeah, right ...
Old Time Rock 'n' Roll
The Old Timer's Café -- a shoebox of a tavern in Seattle's old Pioneer Square neighborhood -- had for years been an unfashionable, utilitarian, blues and rock 'n' roll dive. It was also the type and size of a joint where nobody could really slip in unnoticed. Especially The Boss. But, in fact, Springsteen chose to venture out solo from the Olympic that evening, walking seven blocks southward and three blocks westward, paying the café's $1 cover-charge, and bellying up to the bar for a cold beer.
As Hamilton would soon tell Rolling Stone magazine, "He came in and sat at the end of the bar, and after each song we saw him moving closer" (Loder). As the Lost Highway Band was a seasoned old-school "tavern rock" band that featured plenty of good-timey standards in their sets -- exactly the sort of tunes that Springsteen's E Street Band had come up playing in the clubs along the New Jersey shore -- Springsteen clearly felt at home.
As he described it to The Seattle Times, Springsteen finally approached the band and inquired, "Can I play?" -- and a bandmember who didn't even recognize the star responded, "Sure, if you can stay in tune" (MacDonald). Performing on a borrowed guitar for perhaps 15 patrons, he provided the typically sparse crowd that night with the musical surprise of their lives: witnessing The Boss sit in with a "local" band and blow everybody away with red-hot renditions of such universal rock classics as the Chuck Berry hit "Route 66" (penned by Bobby Troup [1918-1999]), Them's 1966 garage-rock gem "Gloria," and Wilson Pickett's immortal 1965 soul hit "In the Midnight Hour." And The Boss truly enjoyed himself, later laughing that "Half the people didn't think it was me," and adding about his hosts that "They were real nice guys, Lost Highway. I had a good time" (MacDonald).
Prove It All Night
So, how was the music really? "It was sloppy, but it was RIGHT," Hamilton enthused (Loder). What was it like to hang out with one of the world's biggest rock stars? "He's not like some superstar. Talking to him is like talking to some guy with the same gig we're in. We're influenced by people who have that rock and roll feeling, as opposed to this Kansas [the over-the-top 1970s Midwestern progressive-rock band] stuff. But it's real hard bein' out here in the sticks [e.g. Montana], especially if you're not doin' Top 40 [lounge gigs]. Springsteen said it was the same with him, and you've just got to get out there and kick twice as hard. He's so centered ..." (Loder).
The following night the members of the Lost Highway Band were among the sold-out Coliseum attendees who saw Springsteen and the E Street Band power through a magical marathon show. The songs performed on October 24 were "Badlands," "Out in the Street," Tenth Avenue Freeze-Out," Darkness on the Edge of Town," "Factory," "Independence Day," "Jackson Cage," "Two Hearts," "The Promised Land," "Racing in the Street," "The River," "Prove It All Night," "Thunder Road," "Cadillac Ranch," "Fire," "Sherry Darling," "I Wanna Marry You," "The Ties That Bind," "Wreck on the Highway," "Point Blank," "Crush on You," "Ramrod," "You Can Look (But You Better Not Touch)," "Stolen Car," "Drive All Night," "Rosalita (Come Out Tonight)," "Jungleland," "Born To Run," "Detroit Medley," and " Raise Your Hand."
This essay is courtesy of HistoryLink.org and is made possible by Seattle Office of Arts & Culture
Sources:
Patrick MacDonald, "Springsteen in Seattle: 14 Shows and Countless Memories," March 28, 2008 (http://seattletimes.com); Kurt Loder, "Bruce Springsteen: Born to Break Down," Rolling Stone magazine, via Brucebase website accessed May 10, 2013 (http://brucebase.wikispaces.com/1980-10-23+-+OLD+TIMERS%27+CAF%C3%89%2C+SEATTLE%2C+WA); "Bruce Springsteen Setlist at Seattle Center Coliseum, Seattle, WA, USA," Setlist.fm website accessed September 25, 2013 (http://www.setlist.fm/setlist/bruce-springsteen/1980/seattle-center-coliseum-seattle-wa-13d7adc5.html); Ken Maffitt, "Lost Highway Band Is Back on the Road," The Spokesman-Review/Spokane Chronicle, September 30, 1983, p. 8.
---