Therapy Dog Volunteer Opportunities
November 17, 2022 at 10:24 a.m.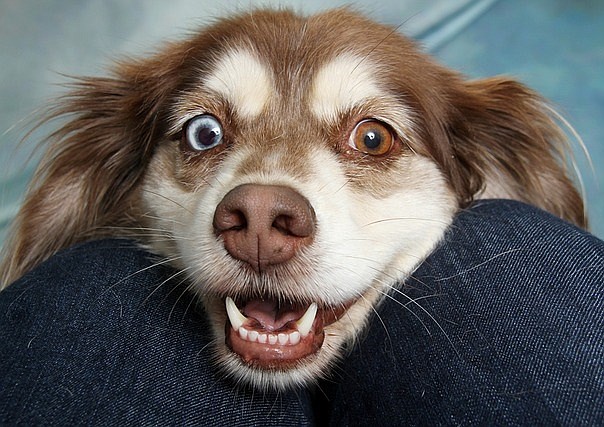 ---
Your dog lives the good life. He has his own bed, his own personal butler (you, of course), and a lifetime supply of massages. Everyone he meets adores him. But could he get more out of life? Your dog enriches your life so much, maybe he could also enrich the lives of others while bringing the two of you even closer.



Have you considered getting involved in volunteer programs with your dog?




Some possible volunteer opportunities in which you can participate with a well-behaved, well-socialized dog include:




Therapy dogs and their owners visit those in nursing homes and hospitals.

"Read to dogs" programs, where children practice their reading skills on a quiet, non-judgmental dog.

Some human-dog teams patrol parks or other public spaces.

Disaster stress relief for victims of earthquakes, tornados, etc.
Not all dogs are a good fit for the challenges of volunteer work. The first step toward determining if your dog might be a good candidate for volunteer opportunities is to train the dog and test his temperament. Many programs have their own training programs and tests.
If you want to start training and testing on your own, basic and advanced obedience training followed by the American Kennel Club's 'Canine Good Citizen' certification program is a solid starting point. A widely recognized standard, the CGC test is often used as the first step in training a dog to advance into other areas, such as therapy work. Learn about testing opportunities and evaluators at Canine Good Citizen (CGC) – American Kennel Club (akc.org). No formal training is required for a dog to be tested as long as he is well-socialized with people and animals and knows basic commands.
Dogs that are trained to visit hospitals and nursing homes are called therapy dogs. There are a few national "animal assisted therapy" groups that help dog owners prepare their dogs for these opportunities, including https://petpartners.org and Therapy Dogs International (https://tdi-dog.org).  Each organization has its own tests and evaluators and is affiliated with hospitals, schools and libraries nationwide that use dog volunteers.
A local therapy dog program offers training and volunteer opportunities: visit www.projectcanine.org to learn more.


To find other local volunteer opportunities for yourself and your dog, contact your local hospital, nursing home, library or schools to inquire about their therapy dog requirements.


Content Provided by Spot55.com
---