Probiotics 101: A Primer
Naturally Healthy
November 9, 2022 at 12:00 p.m.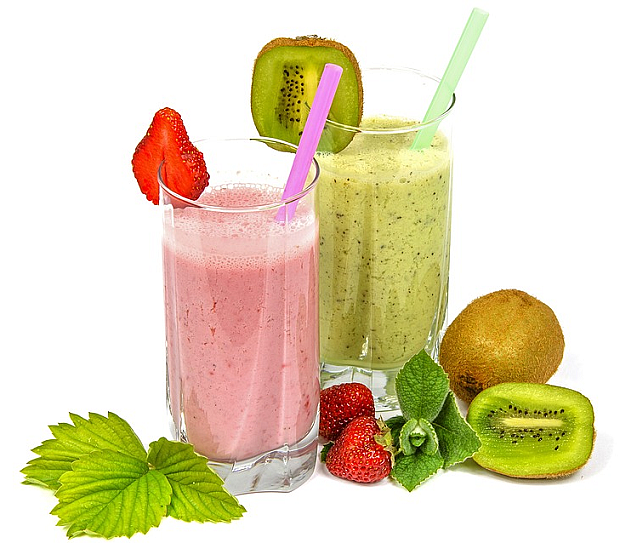 ---
...by Jessica Adlin, Mark Kestin, Bastyr University
---
Within our intestinal tract, we each have a thriving colony of bacteria. As a matter of fact, we have more bacteria in our intestines than we have cells in our entire body. Now, at first blush, this may not seem like such a good thing. However, over the course of human development, we have formed a cooperative relationship with these healthy bacteria. Some experts suggest that this colony of bacteria may act like another organ of the body, emphasizing how critical it is to our health and well-being.
These friendly bacteria serve us well. Their benefits range from helping with digestion to protection from disease. Friendly bacteria break down indigestible food, such as dietary fiber and certain sugars. This process gives us many nutrients, including vitamins, essential to good health.
There is also evidence that healthy intestinal bacteria help us maintain a strong immune system and protect us from harmful germs. Additional benefits may also include lower blood cholesterol and improved blood sugar.
Our amazing bodies maintain a delicate balance between good and bad bacteria. The typical American lifestyle, however, can upset this balance resulting in illness or disease. A poor diet is one culprit--especially one high in sugar and other refined foods and low in dietary fiber. Stress also plays a role in altering this balance. Some prescription medications, especially antibiotics, can wreak havoc. They destroy the offending bacteria, which is a good thing; but they also destroy the friendly ones that we depend on for good health.
Once we have damaged or destroyed our colony of healthy bacteria, we are more susceptible to many ailments. Partially digested proteins may enter the blood stream, increasing the risk of food allergies and autoimmune diseases. Digestive disturbances such as diarrhea (including "traveler's diarrhea") and constipation are associated with poor bacterial health. Symptoms may improve when that balance is restored. Symptoms of other intestinal diseases like Crohn's, ulcerative colitis, and irritable bowel syndrome may also be treated by restoring natural bacterial balance.
So how do we ensure that our friendly bacteria are thriving within us? Here's where probiotics come in to play. The International Life Science Institute defines probiotics as "...living microorganisms which, upon ingestion in sufficient numbers, exert health benefits beyond basic nutrition."
Probiotics are foods or supplements that actually contain the friendly bacteria. Fermented foods, like yogurt, kefir (a fermented dairy product like yogurt but with the consistency of a milkshake), some cheeses, and fermented vegetable products, such as tempeh (a fermented soybean product high in protein) and sauerkraut, have bacteria added to them during processing.
Depending on one's current state of health, it is important to consume or supplement with probiotics. Healthy adults may want to include a serving of yogurt that has been fermented with lactobacilli and bifidobacteria. Read the container. Not all yogurts use this kind of bacteria. Acidophilus milk is another good choice. If you are suffering from intestinal discomfort or disease, food allergies, autoimmune problems, check with your doctor or nutritionist for recommendations regarding supplementation with probiotics.
To create a welcoming environment for your colony of friendly bacteria:
• Limit your intake of sugar and other refined foods
• Increase your intake of dietary fiber by eating plenty of vegetables, legumes and whole grains.
• Eat at least one serving of probiotic-containing food each day. For example: yogurt or kefir containing live active bacteria specifically lactobacillus and bifidobacteria.
• Learn ways to reduce stress in your life. Try a Tai Chi class or a relaxation audiotape.
• If you have been on antibiotics recently, consult your doctor or nutritionist regarding a probiotic supplement.
While this may not be the most glamorous of topics, it is an important one. Research is quite active in this area of study and we continue to learn more about the amazing health benefits of these supportive bacteria.
Bastyr University in Kenmore is internationally recognized as a pioneer in the study of natural healing. It is the leading university for natural health sciences in the United States, encompassing a multidisciplinary curriculum and research.
RECIPE
Fruit Smoothie
This quick and easy smoothie is delicious any time of year. Try seasonal fruits...berries, peaches, pears, oranges...and it will always be a new and delicious experience. Enjoy it for breakfast; what a great way to start the day!
Ingredients:
1⁄2 cup plain organic yogurt
1⁄2 cup plain organic kefir
1⁄2 small banana
1⁄2-1 cup fresh or frozen fruit of your choice
1 tablespoon almond butter
2 tablespoons freshly ground flaxseed (optional)
1 tablespoon brown rice protein powder (optional)
Directions:
Blend all ingredients in blender until smooth.
Preparation Time: 5 minutes. Makes 1 serving.
 Original recipe by Jessica Adlin
---