Medical Minutes
June 6, 2022 at 9:56 a.m.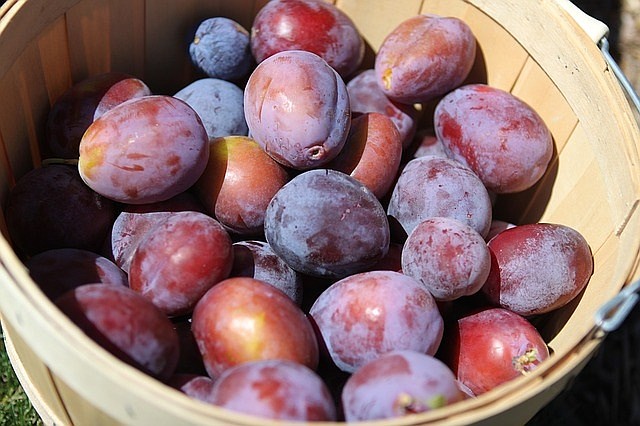 ---
---
Prunes Pack Powerful Nutrient Punch
A prune or six a day may help keep inflammation at bay, according to a new study looking at daily prune consumption. It found eating nutrient-rich prunes every day may be beneficial to bone health and reduce inflammatory factors that contribute to osteoporosis.
Osteoporosis is a loss of bone strength caused by reduced mineral density in the bones.  Osteoporosis increases the risk of fracture, especially in older adults. Previous research has shown that the polyphenol extracts in prunes promote lower levels of oxidative stress and inflammation in a type of bone cell called osteoclasts. In a new study, researchers at Pennsylvania State University explored the effects of prunes on bone health after menopause.
Postmenopausal women with a bone mineral density score that was defined as low were divided into three groups. One group ate 50 grams of prunes (about six prunes) daily for 12 months. A second group ate 100 grams of prunes (about 12 prunes) daily for 12 months. A control group ate no prunes. The research team looked at blood samples taken from all volunteers before and after the trial and found significant reductions in inflammatory markers in both of the prune-eating groups compared to the control group.
"Our findings suggest that consumption of six to 12 prunes per day may reduce pro-inflammatory mediators that may contribute to bone loss in postmenopausal women. Thus, prunes might be a promising nutritional intervention to prevent the rise in inflammatory mediators often observed as part of the aging process," said study first author Janhavi Damani with Pennsylvania State University, University Park, Pennsylvania.
Hidden Health Benefits of Golfing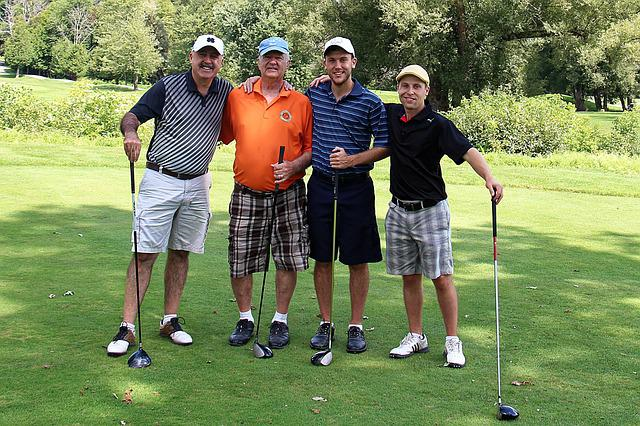 While golfing was once known as the game of kings, the American Heart Association says you don't have to be royalty or a professional player to reap health benefits from hitting the links at your local golf course. Studies suggest that regularly golfing (at least once per month) lowers the risk of death, especially among older adults.
Golfing can provide benefits such as stress reduction and regular exercise. Due to its social nature and typically slower, controlled pace, people of all ages and physical fitness levels can play the sport. "The regular exercise, time spent outside enjoying nature, social interaction and even the friendly competition of a round of golf are all elements that can foster mental and physical wellbeing," said Dr. Donald M. Lloyd-Jones, who is the president of the American Heart Association and a professor at Northwestern University's Feinberg School of Medicine in Chicago.
He said the past couple of years have been hard and many adults picked up some unhealthy lifestyle behaviors, such as more eating and less physical activity. "I think golfing can offer a great opportunity to start venturing back out into an enjoyable activity that can feed our hearts and our souls," said Dr. Lloyd-Jones.
For the study on golfing, researchers from the University of Missouri in Columbia, analyzed data from the Cardiovascular Health Study, a population-based observational study of risk factors for heart disease and stroke in adults 65 and older. Out of nearly 5,900 participants (average age 72), researchers identified nearly 400 regular golfers. During the 10-year follow-up period, death rates for golfers were significantly lower than for non-golfers.
A comprehensive review of research published in the British Journal of Sports Medicine analyzed more than 300 scientific studies, leading a panel of 25 public health experts to issue an international consensus statement, noting the health and social benefits of golf.
"The American Heart Association recommends most people get at least 150 minutes of moderate intensity exercise a week. Golfing qualifies as a moderate-intensity exercise, specifically if you are walking an 18-hole course, carrying your golf clubs," said Dr. Lloyd-Jones.
He said golfing can increase your heart rate and blood flow, enhancing brain stimulation. "Even if you are riding in a cart and playing a short course of only 9 holes, you're still being physically active, and we know any movement is better than none," said Dr. Lloyd-Jones.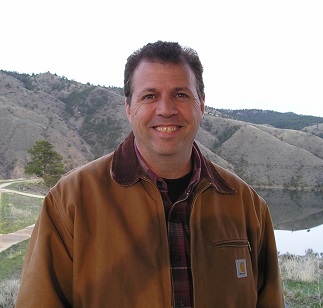 John Schieszer is an award-winning national journalist and radio and podcast broadcaster of The Medical Minute. He can be reached at medicalminutes@gmail.com.