Spices: A Pinch of Health
December 26, 2022 at 10:31 a.m.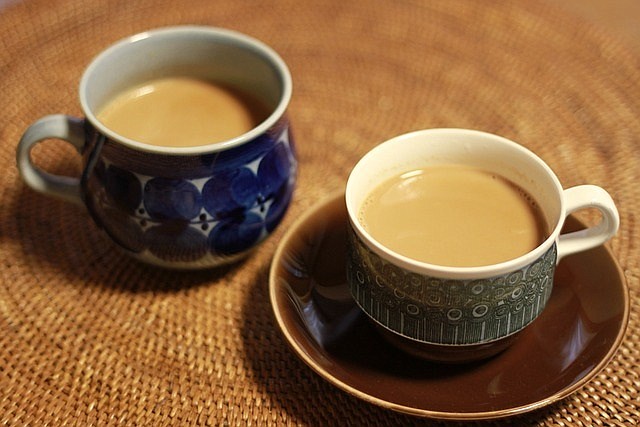 ---
---
What would our life be like without spice? Take away the ubiquitous fragrances of cinnamon and nutmeg in pumpkin pie, the transporting odor of cloves wafting from a mug of warm cider, or the sharp, refreshing burst of peppermint in a candy cane, and the holiday season simply loses some of its resonance.
Spices have always had the power to transport us, but did you know that spices have medicinal properties, and can carry us a long way toward better health?
American cuisine is light on the spice, but countries like India and China use spices liberally to stimulate digestion, calm an upset stomach, and much more. Spices are the berries, roots and seeds of plants, typically dried (cinnamon, for example), as compared to herbs, which are leafy plant parts (such as peppermint). Often we think of "spicy" food as hot, but spices are simply aromatic, and can impart a diverse range of flavors, colors and scents to food, as well as many health benefits.
This winter, as fresh produce becomes scarce, turn to spices to get a daily dose of protective phytochemicals. Exotic spices can be found at Asian or Mexican grocers, or buy online from trusted companies like Mountain Rose Herbs: www.mountainroseherbs. com. [NOTE –choose spice sources carefully as some spices can carry contamination. Reputable suppliers are transparent about sources and take extra steps to ensure quality. Consider looking for certified organic, fair trade, American sources which offer more government oversight, and a chemical-free facility.].
A few spice superstars to try:
 Black Pepper. 
Yes, black pepper is a wonderful place to start spicing! Black pepper is the source of piperine: The compound that causes sneezing when inhaled also stimulates the pancreas to produce digestive enzymes for your meal. Pepper is used in traditional Chinese medicine to relieve diarrhea, but modern studies have also shown it to move food through the GI tract more smoothly, eliminating constipation and reducing the risk of colon cancer.
 Cinnamon. 
With Type II Diabetes on the rise, cinnamon has been getting major attention for its gentle blood sugar balancing effects. Cinnamon has been shown to improve insulin sensitivity and glucose tolerance in both healthy and diabetic individuals. Cinnamon isn't just for blood sugar, though: This antibacterial spice has been shown to be more effective than amoxicillin against
H. pylori 
infection in the stomach, the bacterial cause of most stomach ulcers and some stomach cancer.
 Turmeric. 
Bright orange turmeric is gaining a reputation as a spice superstar for studies showing its active ingredient, curcumin, to improve the health of almost any organ in the body. Curcumin is most potent as an anti-inflammatory: In animals with arthritis, curcumin reduced cartilage destruction by an astonishing 66 percent and bone destruction by 57 percent. Curcumin also promotes enzymes that detoxify the liver, keeping environmental carcinogens from leading to DNA damage.
 Fennel Seed. 
This distinctive licorice-tasting spice is used in folk medicine to soothe digestive upset of all kinds, especially gas and bloating. In one study, 96 percent of patients with irritable bowel disease who took a fennel supplement experienced pain reduction within 15 days. Fennel seed has special benefits for seniors, too: It has similar activity on the brain as the Alzheimer's drug donepezil, and has been shown to decrease the intraocular pressure that can lead to glaucoma.
 Asafetida. 
This malodorous spice is used in India to digest beans and lentils without gas, but its strong smell is a reminder of its serious flu-fighting ability. In the Spanish Flu Epidemic of 1918, people wore asafetida necklaces to stave off infection. In 2009, researchers found that it could kill swine flu in the lab, and asafetida is in development as a possible flu medicine.
For more information, check out
Healing Spices 
by Bharat Aggarwal, PhD.
This article is courtesy of non-profit, accredited Bastyr University (bastyr.edu). Bastyr offers multiple degrees in the natural health sciences, and clinical training at Bastyr Center for Natural Health (bastyrcenter.org), the region's largest natural medicine clinic.
RECIPE: Winter Spice Chai
This phytochemical rich tea is a nice digestive after a heavy meal. 
Ingredients: 
10 cinnamon sticks
5 tablespoons whole cardamom pods
5 tablespoons dried rosehips
5 tablespoons fennel seeds
3 tablespoons plus 1 teaspoon dried ginger
5 teaspoons whole cloves
 Instructions: 
 Break cinnamon sticks into at least four pieces with a mallet or back of a heavy spoon. Use the same tool or a mortar and pestle to break open the cardamom pods to expose their seeds.  Mix cinnamon, cardamom seeds, and remaining spices together. Pack into 10 paper tea filters, if desired. Store loose tea or bags in an airtight container until ready to use. 
To brew: 
Use one bag or 1 tablespoon loose tea per cup. Steep in hot water, covered, at least 10 minutes before consuming. 
 Preparation Time: 
15 minutes 
 Makes: 
10 mugs of tea  Copyright 2013, A. Bermann, Original recipe
---