There's No Place Like Home!
August 20, 2022 at 2:35 p.m.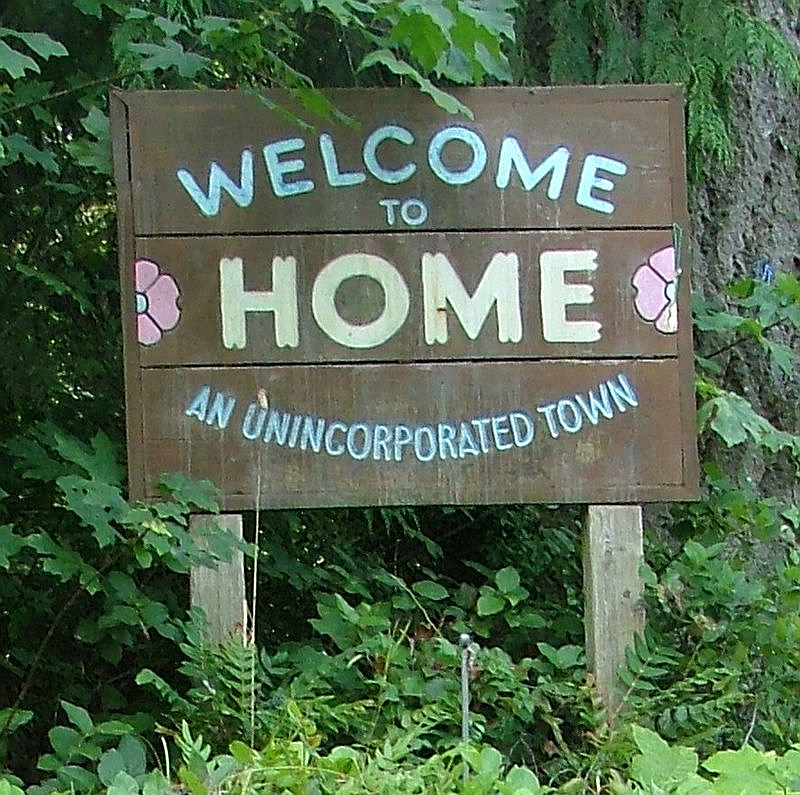 ---
---
There's no place like Home, Washington and its past.
Home City, located on the Key Peninsula in the waters of southern Puget Sound, was considered Utopia. The forward-thinking residents were simply way ahead of their time. Their cooperative land arrangements, views on freedom of speech, workplace conditions, equal rights, woman's suffrage, open religion, and even (oo la la!) nude swimming were heralded via community "alternative" publications - newspapers with names like New Era, Discontent, and Demonstrator.
Home City began with the Allen, Verity and Odell families purchasing 26 acres of land in 1896 on the northwest side of Key Peninsula's Von Geldern Cove. The families entrusted their original 26 acres to the newly incorporated "Home Mutual Association." Three years later, another family, Dadisman, added 64 acres. Newcomers were provided 2-acre plots, but ownership of the land belonged to the association. Home City families built a community of houses, stores, social halls, hotels, schools, post office, and a baseball grandstand. Residents traded goods grown in their gardens and on their farms. However, outsiders considered the Home group a "colony of anarchists."
In 1901, President McKinley was assassinated by a professed anarchist. With that, Tacoma newspapers set out to topple Home City. After court trials to uphold Home's freedom of speech, in 1921 the court dissolved the Home Mutual Association. Washington State law made cooperative land holdings illegal.
Life in Home – Past and Present
Eleen Greco, a descendent who grew up in Home City, recalled, "Every house was full of books. People talked all the time about important things; philosophy, socialism and every other kind of 'ism'. No subject was taboo."
Evelyn Evans and several other elders who grew up in Home City still live there. At the time this article was written in 2008, she was 88 years old, still independent, social and active, still drove and enjoyed her close group of family and friends. Evelyn owned two acres, with her daughter residing on one of them. In fact, two of Evelyn's three children live in Home.
Evelyn is a direct descendent of Martin Van Buren Dadisman, her grandfather, who came from Virginia to join the three early settlers of Home City. She describes her childhood in Home as idyllic, where children could run, play and explore. But, she vividly recalls, "The neighbors told my dad if we kids got into mischief!" She lived with her mother, father and two siblings in two rooms adjoining the store that her dad owned. Her father also served as Justice of the Peace where he married couples and addressed the town's legal matters.
Evelyn's father, David Dadisman, was known for his gardens. "People still remember his wonderful sweet corn," recalls Evelyn.
Evelyn, too, delighted in her small garden of vegetables and flowers. At 88, she admitted she had to scale it down quite a bit.
"Gardening keeps me in shape," she said at the time.
In 1980, Evelyn and her husband, William David Evans, a former Boeing employee, moved from South Seattle back to Home where they built their retirement dream house. She describes her land as, "up on a hill, forested on two sides, with a beautiful view of Mt. Rainier and the water."
Evelyn served as a member of the Council of Elders with The Mustard Seed Project, an organization dedicated to helping seniors remain in the community as they age.
In her elder years, Evelyn had her close-knit family surrounding her…like the Home City of 1896.
What's Being Done to Help Seniors "Age in Place"
Below, see what the Mustard Seed Project's goals were in 2008, then read on  to see what they have accomplished in the intervening years:
At present, many elders in Home and all along the Key Peninsula are hoping to age in place, but with insufficient services available to meet all of their needs, some had to move.
Edie Morgan laments the fact that in her 27 years of living in Home, she saw too many residents unable to remain there through the end of their lives. She dislikes the idea of the elders scattered miles away, breaking a supportive bond of relationships and friendships that they've always known.
"The unique and interesting history of Home Colony provides a great illustration of why we are working on the issue of aging in place here on the Key Peninsula," said Edie.
Edie Morgan is the Founder and Executive Director of The Mustard Seed Project, a nonprofit organization, whose mission is to support the Key Peninsula community and provide services enabling seniors to remain in the community they love.
Edie and the Mustard Seed's well-organized team of Board of Directors, Council of Elders and a Fiscal sponsor, set forth major goals for four community task groups.
First, there needs to be senior information and referral services including a directory of specific services. The project leaders have gathered together a number of participating organizations such as Pierce County Aging and Long Term Care, Key Peninsula Health & Professional Center, Angel Guild-Franciscan Volunteer Services and others. Local volunteers were trained and in August 2007 they opened a centralized information resource, the Key Senior Information Center.
Second, seniors need transportation and mobility services and so a task force of transit and transportation services was formed. In addition, local volunteer drivers were organized and now provide free transportation by private car for low-income seniors.
Third, Key Peninsula churches and community services along with Pierce County Aging and Long Term Care are exploring and expanding the availability of wellness resources and caregiver services.
And fourth, the partner organizations are identifying existing housing options for the elderly and exploring development of affordable assisted living. Some options being considered include adult family homes, co-housing, shared housing, boarding homes and home maintenance programs.
The people today, who are attracted to the Key Peninsula and to Home, cherish the beauty, woods and the quiet. Many are retired and can walk the trails and the miles of waterfront. They like the relaxed, live-and let-live attitude of the residents.
"It's a wonderful place to live… unlike anywhere else on the globe," says Edie.
Fast forward to August 2022:
A look at
The Mustard Seed Project 
shows that the organization has been highly successful in achieving its goals over the past several years.
Programs include a Senior Ride Program, the Key Senior Information Center, a variety of enrichment programs including volunteer opportunities, classes, support groups, senior exercise programs, community forums and more.
The organization is also in the process of building Key Peninsula's first assisted living campus for people who wish to stay on the peninsula but are too fragile to live alone in their own homes.
For more information, visit
www.TheMustardSeedProject.org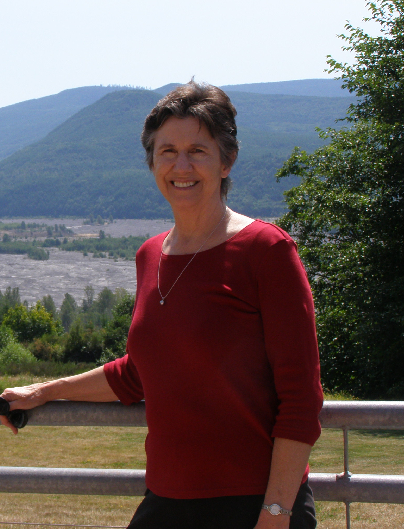 This article appeared in the April 2008 issue of Northwest Prime Time. It was updated August 20, 2022.  The author of the original article, prolific writer Suzanne G. Beyer, is a longtime resident of Bothell and contributed to Northwest Prime Time's print publication for many years.
---