Seattle Rep's "Shout Sister Shout!" Is A Great Musical Staged & Performed With Perfection
November 16, 2019 at 5:30 p.m.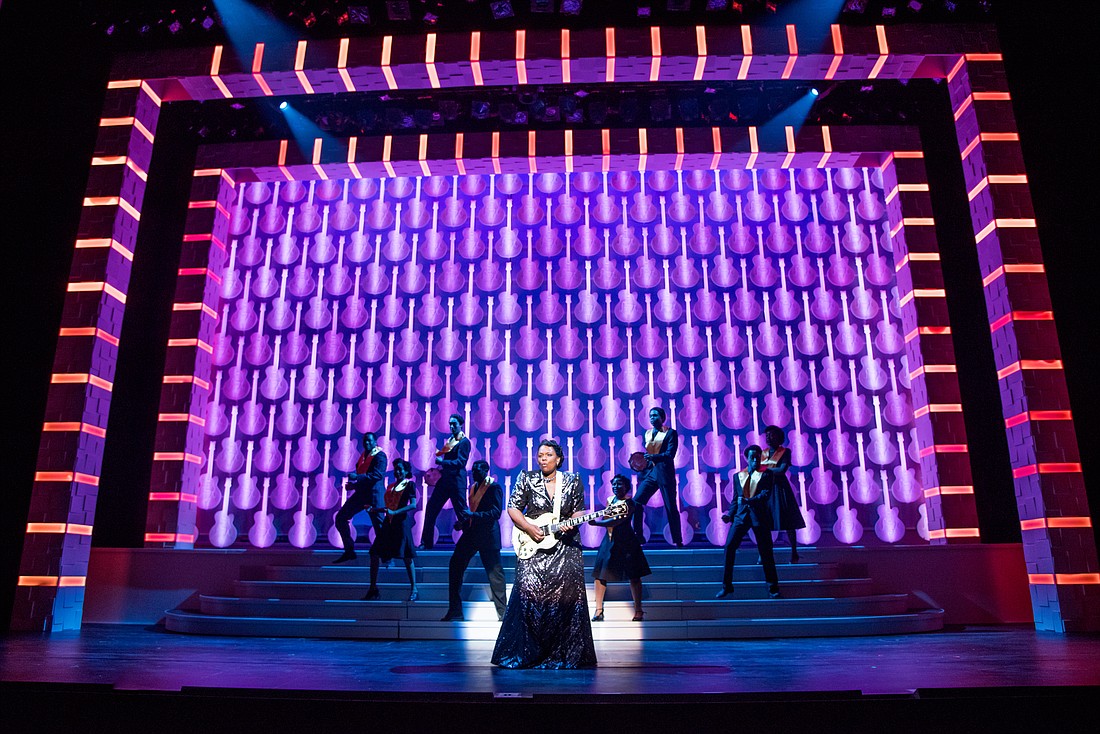 ---
---
Seattle Rep's latest offering Shout Sister Shout! is quite simply brilliant. It's very rare that a show is so well designed and performed that it entertains and keeps the audience involved from opening curtain until the final encore. However, that's what Shout Sister Shout does.
It's the true story of Sister Rosetta Tharpe, a little known, African American singer, songwriter and guitar player who began as a child church gospel performer and transformed herself to perform a unique mixture of spiritual and rhythmic music that was the precursor to rock and roll. She has often been labeled "the original soul sister," and Carrie Compere brings that soul to life as Sister Rosetta with a style that keeps the show rocking and the audience engaged throughout.
Here's how Seattle Rep describes the show:
Long before 'women in rock' became a media catchphrase, Rosetta Tharpe proved in spectacular fashion that women rocked. Inspired by Gayle F. Wald's book Shout, Sister, Shout!, this new theatrical work tells "The Godmother of Rock 'n' Roll's" incredible story. Ambitious, courageous, and uncompromisingly public, Sister Rosetta Tharpe became a legend who redefined the national and international music scene in the 1930s and 40s.
What this description omits are the amazing musical dance numbers (including one with "Cab Calloway and the "Nicholas Brothers" at the Cotton Club that seems just like one would imagine that scene), great lighting and scenery that is constantly shifting and a cast that is so energetic that I got tired just watching them perform. Other noted people in Sister Rosetta's life that appear in the show are Mahalia Jackson, Little Richard (he's just a kid and tells Sister Rosetta that he doesn't think he'll ever make it in the music business) and Dizzy Gillespie (a minor miscue that I couldn't seem to let go of was the fact that Dizzy was famous for playing bent trumpet but in the show he appears with a straight one).
All in all, Shout Sister Shout! is a show that is not to be missed, especially if you're looking for a place to forget about the cares of the outside world. It tells the story of Sister Rosetta's life with just enough mention of her struggles to inform but not enough to make the show heavy and preachy.
Shout Sister Shout! continues entertaining at the Rep through December 22.
L. Steven Sieden is a writer, event producer and global futurist. His books include "Buckminster Fuller's Universe" and "A Fuller View, Buckminster Fuller's Vision of Hope and Abundance For All". He has been reviewing Seattle area theatre and live entertainment since 2012.
---