Ginger is Hot!
March 9, 2015 at 10:04 a.m. | Updated February 26, 2023 at 7:34 p.m.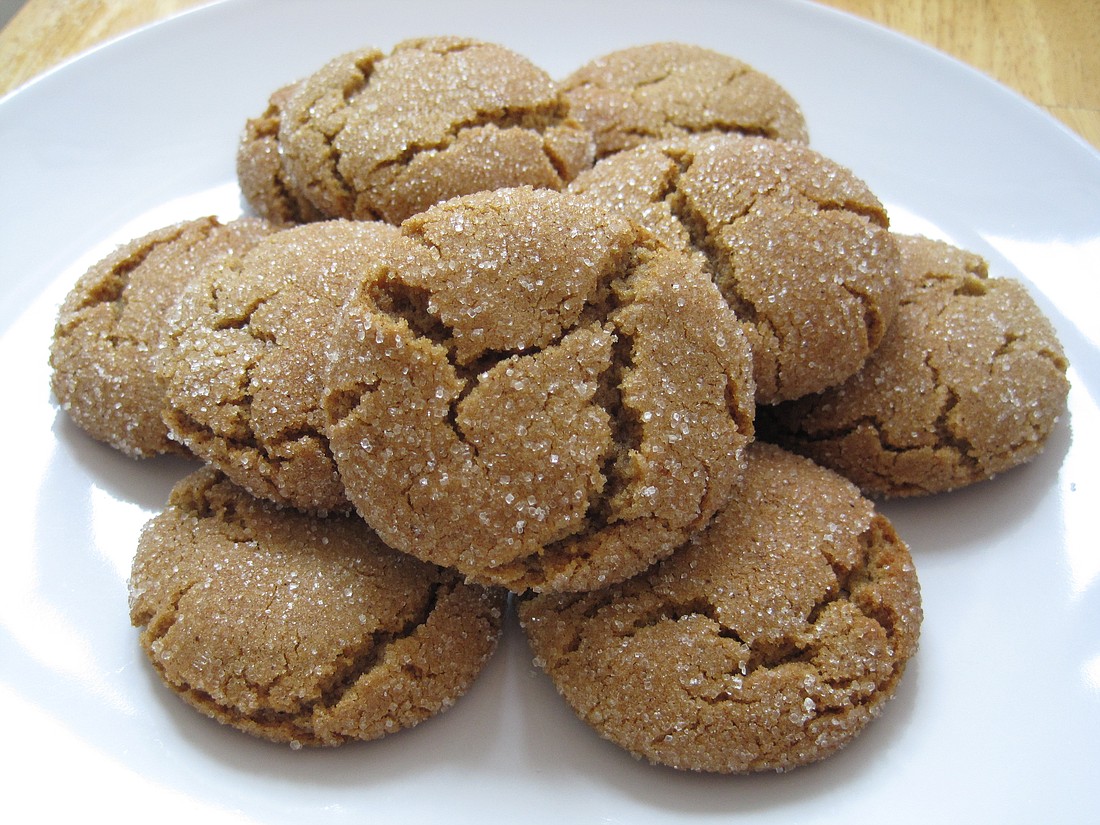 ---
---
Ginger – you either love it or hate it. That spicy hot, somewhat sweet, savory taste is hard to describe. Eat enough at once and it can almost make you cry.
It turns out that ginger doesn't fit into the usual categories of sweet, sour, bitter, or salty flavors. It fires up your taste sensation by stimulating your trigeminal nerve. Other foods that do this are hot peppers, carbonated beverages, horseradish and wasabi. If you like these tingly, spicy flavors, you will love ginger.
You can buy fresh ginger in any grocery store now and it keeps for about two weeks. Put it in a brown paper bag and keep it in your vegetable compartment. To keep ginger for longer than that, put it in a re-sealable plastic bag and freeze it. Whenever you need to add zip to a meal, or make a wonderful sweet/spicy dessert, just take it out of the freezer and grate it frozen. Some people like to peel the brown skin off with a vegetable peeler, but you don't have to.
Some great ways to get ginger in your diet include:
• gingersnap cookies
• ginger ale
• ginger tea
• ginger candy
• pickled ginger
• pumpkin pie
• gingerbread
• candied ginger (which is delicious by itself or added to hot tea or cider).
 Gingersnap Cookies
2 cups flour
1 tablespoon ground ginger
2 teaspoons finely grated fresh ginger
2 teaspoons baking soda
1 teaspoon cinnamon
3/4 cup shortening, unsalted butter or margarine
1 cup sugar
1 egg
1/4 cup dark molasses
½ cup finely chopped candied ginger.
1/3 cup cinnamon sugar
Preheat oven to 350 degrees. Sift the flour, ginger, baking soda, cinnamon and salt into a mixing bowl. Stir the mixture to blend evenly.
Place the shortening into a mixing bowl and beat until creamy. Gradually beat in the white sugar. Beat in the egg and molasses. Sift one-third of the flour mixture into the shortening mixture. Stir to blend thoroughly. Mix together until a soft dough forms. Stir in candied ginger. Pinch off small amounts of dough and roll into 1 inch diameter balls between your hands. Roll each ball in cinnamon sugar, and place them 2 inches apart on an ungreased baking sheet.
Bake in preheated oven until the tops are rounded and slightly cracked, about 10 minutes. Cool cookies on a wire rack. Store in an airtight container. Yields 36 cookies.
Nutritional Information
Calories: 92
Carbohydrates: 14 g
Protein: 1 g
Sodium: 117 mg
Cranberry Ginger Ale
4 cups cranberry juice (preferably no sugar added)
2 tablespoons grated ginger (roughly a 2-inch piece)
1 lime, juiced
2 cups lemon-lime soda
Bring juice and ginger to a simmer for about 20 minutes, until the ginger is fragrant. Let cool. Add lime juice and stir. Add soda.
Nutritional Information
Calories: 115
Carbohydrates: 30 g
Protein: 1 g
Sodium: 12 mg
The information in this column is meant for people who want to keep their kidneys healthy and blood pressure down by following a low-sodium diet. In most cases, except for dialysis patients, a diet high in potassium is thought to help lower high blood pressure. These recipes are not intended for people on dialysis without the supervision of a registered dietitian.
[Katy G. Wilkens is a registered dietitian and department head at Northwest Kidney Centers. The 2014 recipient of National Kidney Foundation Council on Renal Nutrition's Susan Knapp Excellence in Education Award, she has a Master of Science degree in nutritional sciences from the University of Washington. See more of her recipes at www.nwkidney.org.]
---