Planning Your Wedding (for Mature Couples)
Magic at Midlife: Your Relationship Roadmap for Romance After 40
June 23, 2014 at 6:00 a.m.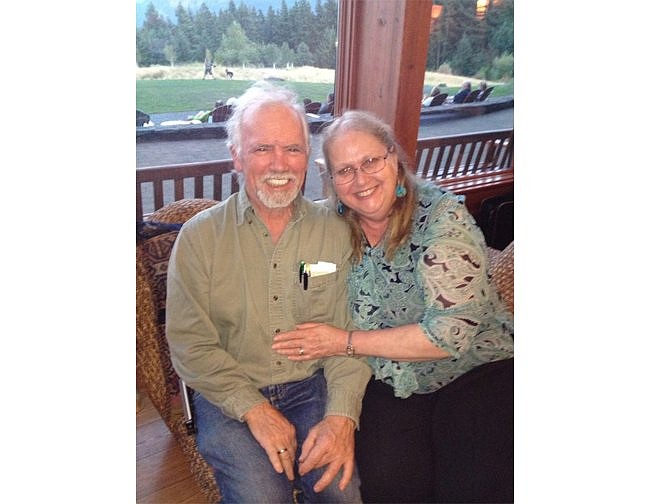 ---
...by Jennifer Y. Levy-Peck, PhD and Charles Peck
---
We really enjoyed our wedding. It was simple, fun, and suited us perfectly. We invited the people we really wanted to be there, we fed them a nice meal, and we involved loved ones in the planning and the wedding day tasks. We didn't break the bank, we weren't overly stressed out, and we had as much fun as our guests – well, more, actually, since we were each thrilled to be marrying our best friend.
When older couples decide to tie the knot, they come up against all the wedding hype and traditions designed for young folks, and those plans often don't suit them well. The white wedding dress and veil, the big budget, the huge wedding party, and all the drama don't appeal to most older couples.
Here's the easy way to approach wedding planning. Think of it as two events: a meaningful ceremony and a fabulous party. The ceremony should represent your religious and spiritual beliefs (or lack thereof) and your sincere vows to love and cherish each other. Keep it simple, relevant to who you are as a couple, and sweet. The party should just be plain fun. It's not fun if you spend more than you can afford, have to mediate nastiness among family members, or are so overstressed by the planning process that it's more of a nervous breakdown than a celebration.
The great news is that, as an older couple, you are probably way beyond worrying about what other people think. If you want to get married at sunrise in the park or while parachuting out of a plane, go right ahead. If other people don't approve, don't invite them to the ceremony. You don't have to have attendants unless you want them, you don't have to wear a tuxedo or a white dress, you don't even have to have clergy officiating. All you need is a marriage license and someone who is legitimately allowed to pronounce you husband and wife (or husband and husband, or wife and wife, in states with marriage equality!).
Talk to your immediate family members (children, grandchildren, siblings, parents and the like) and find out what role, if any, they would care to play in your wedding ceremony or reception. Children, especially, may feel slighted if they are not included in a meaningful way.

The reception can be as simple as a potluck dinner at your home or as fancy as you please. Music is always a plus, and can come from your sound system, a talented family member, or a professional band. Don't forget student musicians from your local university as a possible source of affordable live music. If you want to save money, serve punch instead of expensive liquor, or just have soft drinks (by our stage in life, there are probably at least a few family members and friends who shouldn't be drinking anyway).
Consider letting it be known that you don't really need or want gifts if you are combining households and have way too much stuff anyway. It's not nice to ask for money or to demand that people not give you gifts, but you can ask a relative to let people know your preference for no gifts. We told folks that we certainly didn't need or expect anything, but if they cared to give a donation of any size to Heifer International, a charity we both support, that would be lovely. No one seemed offended.
Whatever you do, make sure you each have a clear voice in the wedding planning, that you share the work of preparation, and that you have a wonderful time at your own wedding.
Northwest authors Jennifer Y. Levy-Peck, PhD, a psychologist, and her husband Charles Peck are write a weekly column on midlife relationships. They are working on a new book, "Magic at Midlife: Your Relationship Roadmap for Romance After 40."
Previous Magic at Midlife Columns:
Too Young or Too Old to be Your Partner?
Starting a New Relationship Before Your Kids Are Grown
Why You Need a Relationship Roadmap
Living with Pets and a New Partner
Helping Your Adult Children Accept Your New Partner
Step-Grandparenting Can Be Grand
Online Dating for the Older Set
Sex in Midlife Relationships: Complicated but Wonderful!