10 critical questions to ask of home care service providers
March 21, 2012 at 6:00 a.m.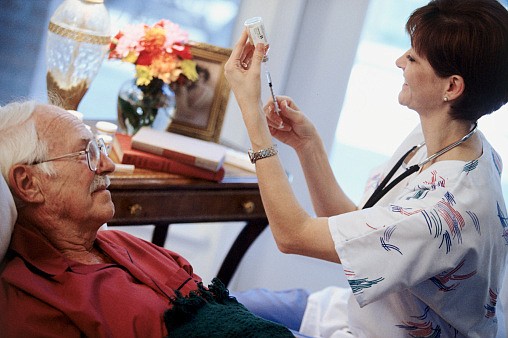 ---
Some people sail into their sunset years a lot more smoothly than others, but the fact is that eventually everyone needs a little help. If you're able to get that help from friends and family, consider yourself lucky -- not everyone is able to rely on that. But that's why home care service providers and visiting nurses are in existence. Both are wonderful services that offer home health aid, allowing you to continue living on your own terms without having to take up full time residence at a retirement home. The best method of picking home care service providers is by interviewing them carefully beforehand, and asking probing questions that'll help you determine if they're the right agency for you. Here's a list of 10 questions you should ask.
How long has the agency been in business and are they able to provide a list of references from previous and existing satisfied clientele? Most home care service providers will be glad to supply you with all of the information you need to help you make your decision.
Follow up on the references by actually calling and speaking with them. Some of the questions to ask the references include: How often do you refer your patients or clients to this service? What is the feedback you've heard from people that you refer to the agency?
What type of home health aid services does the company provide and will they be in a position to offer more expansive services if the need should ever arise? This is a good way of determining if the agency can grow to meet your needs, since your needs may change. If so, you won't have to worry about hunting down another service further down the road.
Are visiting nurses thoroughly screened to weed out individuals with criminal records?
What kind of training is provided to the home health aids and does the agency require them to have current state certification?
What kind of malpractice insurance does the company have? Most quality home health care service providers will have some level of coverage. This doesn't indicate that they expect anything to go wrong. Quite the contrary, this tells you that they're serious about providing you the best possible care.
Are there supervisors assigned that oversee the performance of visiting nurses to ensure that they're adequately performing their job?
What will it cost? More than simply getting a ballpark figure for fees charged by the company, it's important that you get everything in writing. Once you get this, have someone else look it over with you so that you don't miss anything obvious that you could come to regret further down the line.
Is emergency care offered 24 hours a day, 7 days a week? This is important. Try to find a service that will come at any hour of the day in case of emergency. The fact is, not all of them offer this. If you think this might be of value to you or that you might need this further down the road, think long and hard about it if you're on the verge of picking a company that won't be able to be there when you need them.
Is the agency accredited and registered by the state? This isn't a requirement of all states, but it's important to only do business with home health care service providers that are accredited where they're require to be.
Content Provided by Spot55.com