Tips on making your home "senior safe"
March 9, 2012 at 6:00 a.m.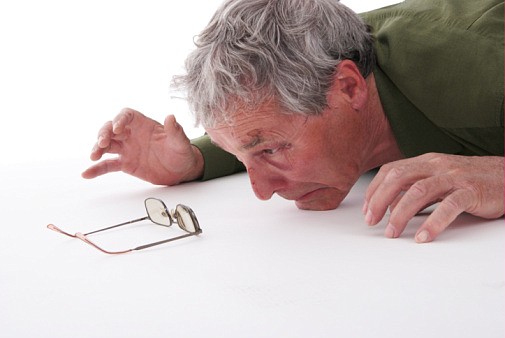 ---
Let's face it, you're not as nimble as you used to be. Who is? There's no shame in admitting this, even if you've got an overabundance of vim and vinegar and enough spit and fire in your belly to last another half century. The fact is, the older you get the greater at risk you are of causing yourself serious injury. For this reason, it's critical that you put home safety at the top of your list of priorities. Safe living for seniors is possible -- you've just got to make a few adjustments to ensure that safety. Here are a few tips on what to do.
Safe living for seniors depends greatly on doing what you can to eliminate the possibility of fire. To that end, make sure all of your home smoke detectors are working and batteries are replaced when needed.
Have at least one fire extinguisher on every level of your home and learn how to use it in the event of a fire.
Consider plug-in room air fresheners as an alternative to burning candles if you enjoy their fragrance. If you absolutely have to use candles, never leave one burning if you leave the room and keep them away from windows and curtains.
Make good use of nightlights at equal intervals throughout your house so you'll never have trouble seeing before you can reach the nearest light switch.
Having plenty of lamps and light fixtures is critical to home safety. The more light there is, the less chance you'll have of tripping over something and falling down.
Install a telephone in your bathroom or keep a cordless or cellular phone with you when you use the bathroom. The majority of accidental falls by seniors occur in the bathroom, where not having a phone nearby can be a matter of life and death.
Keep your house free of clutter. Since this is easier said than done, consider hiring someone to come in once a week to help tidy up your living space. While this might seem like a waste to the more frugal minded out there, it's a great investment considering that doing so could end up saving you from serious injury.
If you take prescription medication, it's important that you not forget if you already took them for the day. To this end, make sure that you have a daily pill dispenser to remind you.
Use shower mats and have hand rails installed in your bathroom to minimize the risk of falling down on wet and slippery floors.
If you use a wheelchair, have disabled living accommodations installed in your home to make it easier for you to get around without difficulty and without having to put yourself at further risk of injury.
Make moderations to home appliances by marking the on and off buttons clearly so that you can see them without difficulty.
Keep your water heater temperature at a maximum of 120 degrees Fahrenheit. This will prevent you from accidentally scalding yourself while you're in the shower.
Shop for shoes that fit you properly and that have a good grip. Remember, it's not important that you make a fashion statement, but rather that you've got footwear that won't create dangerous situations by being too loose fitting.
Think about getting yourself one of those handy-dandy medical alert systems that enable you to call for help in an emergency without having to try to reach the nearest telephone.
Content Provided by Spot55.com