Exploring alternatives to senior assisted living
March 2, 2012 at 6:00 a.m.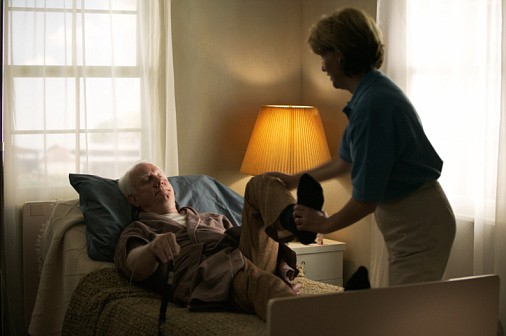 ---
Senior assisted living care is something most of us dread. Nursing homes are often loud, uncomfortable and filled with old people. Moreover, residents have the privilege of paying between $2,000-$6,000 a month for these fine services. To add insult to injury, Medicare does not cover most assisted living facilities. Unless a person qualifies for Medicaid or has long-term care insurance, the costs of nursing home care can destroy even the best-planned retirement budget. Luckily there are several new programs and alternatives to senior assisted living facilities.
In-Home Care for Seniors
State and Federal agencies have come up with several programs that provide senior home care. Finally, someone in power has decided to address assisted living issues in a logical manner. Currently there are three ways seniors can qualify for home care and get substantial help paying for it.
Seniors for whom it takes "an extreme effort" to leave the home have access to a variety of services. Ask your doctor if you can qualify. If you do, it is possible to get in-home nursing care, rehabilitation and occupational therapies at home.
PACE Program, the Program of All-inclusive Care for the Elderly, was developed in 1972 in San Francisco. PACE provides day care and in-home care for seniors. Medicare and Medicaid pay for the program. PACE provides medical, social and recreational senior home care services. Unfortunately, PACE is only available in a few large cities.
Social Managed Care Plans are another alternative. Like PACE these Medicare insurance plans are only available in a few select areas. They provide the same coverage as Medicare A and B but then they also include drug coverage, in-home care for seniors, community services and some transportation.
Coming Soon, National CLASS
If you are still able to manage well enough, can you hold out for another 5 years? No one elderly invented this one. There is a new program called the Community Living Assistance Services and Supports (CLASS) Program. It is a national program that is designed to help with senior home care. Participants have to pay into the program for at least five years and then it helps with long-term care costs.
Additional Options for Senior Home Care
Honestly assess how much help is needed to stay living at home. Then ask for help when you need it. Often some creative thinking and getting help from an in-home nurse, community services and family members is all that is needed for an older person to remain living in their own home.
Content Provided by Spot55.com