Top San Francisco restaurants for foodies
July 4, 2012 at 6:00 a.m.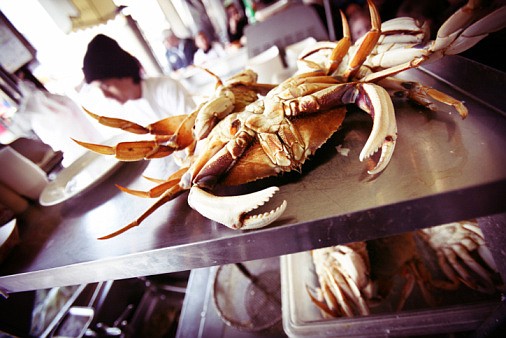 ---
San Francisco is a food lover's paradise. Restaurants here combine fresh seafood from the Bay, Napa and Sonoma Valley wines and abundant California produce with the city's Asian, Italian and Vegetarian roots. If you're headed to San Francisco this summer, make sure to make reservations at a least one of these food emporiums:
Most of these restaurants are open only for dinner (with the exception of Greens) and reservations are imperative. (If you happen to arrive in the city sans reservations, ask your hotel's concierge if she can secure you a table.)
Happy dining!
Content Provided by Spot55.com
View and download this publication.
---
GOOD PLANNING
My People
"...we all need our "people."
---
A DREAM
Savoring Joy
"Weird, I thought, but cool!"
---
A LONG TIME AGO
Christmases in the Past
"the Christmas tree had small candles"
---
Handmade traditions prevail on Murano and Burano
A trip to Venice is often on many travelers' bucket lists. With its picturesque canals, narrow streets and numerous historic sights, this renowned destination is a magnet for tourists, who flock there en masse. Some keep to the main areas, never venturing off the beaten path during their stay. Others wander into the more quiet and less frequented spots, delighted to find quaint and peaceful scenes to enjoy sans the crowds. And then there are those who opt to explore the islands nearby, like Murano and Burano. Murano is well known for its exquisite blown glass; whereas handcrafted lacemaking is Burano's claim to fame. That and its colorful houses, which make it a photographer's dream.
---
Green Lake Pathways of Light
Green Lake Pathway of Lights
---