Top San Francisco restaurants for foodies
July 4, 2012 at 6:00 a.m.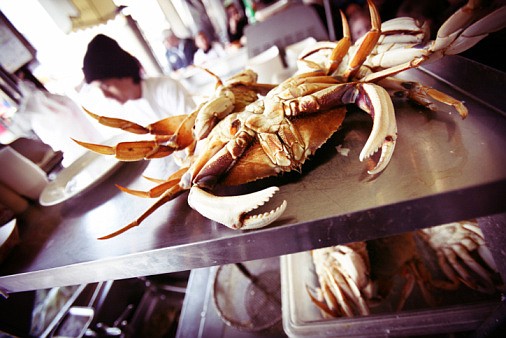 ---
San Francisco is a food lover's paradise. Restaurants here combine fresh seafood from the Bay, Napa and Sonoma Valley wines and abundant California produce with the city's Asian, Italian and Vegetarian roots. If you're headed to San Francisco this summer, make sure to make reservations at a least one of these food emporiums:
Most of these restaurants are open only for dinner (with the exception of Greens) and reservations are imperative. (If you happen to arrive in the city sans reservations, ask your hotel's concierge if she can secure you a table.)
Happy dining!
Content Provided by Spot55.com
---
---
Raft Horseshoe Bend for an up close and personal experience with this iconic landmark
Draw a circle around Page, AZ and you'll find numerous natural wonders. Among them is Horseshoe Bend, undoubtedly one of the most spectacular landscapes in the state. This near-perfect circular canyon, which is located in Glen Canyon National Recreation Area, was carved into the earth by the Colorado River and is a result of erosion. It was formed by water following its natural path of least resistance, however, in this case, the route was not a straight line, but rather a substantial 270 degree curve.
---
Remembering Bob Harmon
There are some people you first meet for an interview you just know you're in for a memorable treat. Bob Harmon was one of those people.
---
STAND UP FOR YOU
Medical Elder Abuse
"His curt response was, 'Well, that's how it's going to be.'"
---
KILLER BEES?
TERROR AT THE LAKE
"They'd still be swarming around us."
---
Boomerish!
"Writing Boomerish has been great fun"
---