So what the Heck is Dick Foley Up to These Days?
January 1, 2012 at 12:34 p.m.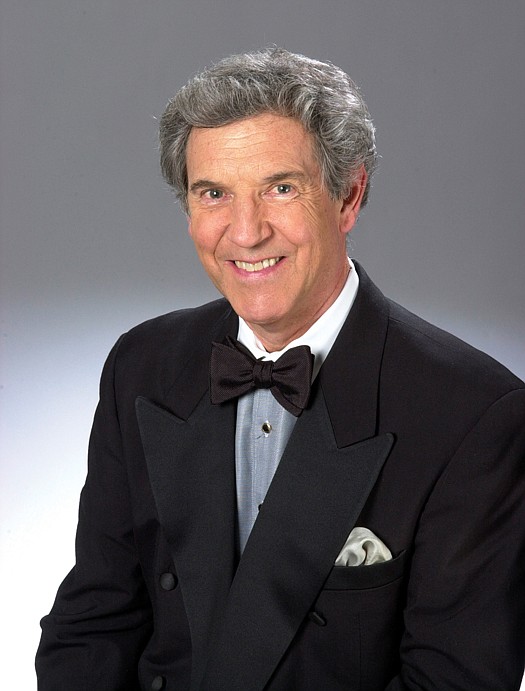 ---
Chances are you're familiar with Seattle native Richard Foley, better known as Dick. As founding member and lead singer of the internationally famous folk group, The Brothers Four, Dick traveled the world for more than 30 years.
Or maybe you know Dick through his 16 years as an Emmy award-winning broadcaster on KOMO Television, host of such shows as Northwest Afternoon.
You may have seen a tuxedo-clad Dick serving as master of ceremony for Channel 9 and at high profile events throughout the community—Dick has proven to be a good friend to the many non-profit organizations he devotes his time to, including a six-year stint as a trustee for the Leukemia and Lymphoma Society.
---
---
Today he applies his skills in the healthcare setting producing educational and clinical videos at Virginia Mason Medical Center.
If you're beginning to think Dick Foley sounds like a modern day Renaissance man, you're right!
Dick was born and raised in Seattle, and attended the University of Washington. "I have the requisite webbed duck feet," quips Dick of his status as a native Northwesterner. Dick describes an idyllic-sounding childhood, growing up during the post-WWII years in Seattle's Madison Park neighborhood. "It was a stable childhood with both parents at home. I have a younger brother and received a sister as a Christmas present when I was seven."
Music was a constant of his childhood. "My mother sang and played the piano; and I loved music and singing from the get-go," says Dick. "I started taking piano lessons at the age of nine," he adds. But his musical talent was evident well before that and he vividly remembers performing in a school Christmas pageant when he was six- or seven-years-old. The experience may have predestined his career as a high profile traveling troubadour, a career that blossomed while he was still in college.
---
---
When he entered the University of Washington, Dick thought he would be an engineering major, maybe working for Boeing… "But in about two quarters I realized that would be a terrible mistake and I switched my major to broadcast communications," recalls Dick. "I had some undetermined goals about radio or TV." He would eventually enjoy a successful career as a television broadcaster, but not for about another 30 years.
The Brothers Four intervened during those 30 years, taking the group on a whirlwind schedule of concert performances and hit records.
How did it happen?
"There was a lot of singing in our fraternity house," explains Dick. "Four of us were at the core of the singing, the group that later became The Brothers Four, so named because of our connection through the fraternity." His "brothers" were Bob Flick, John Paine, and Mike Kirkland.
The Brothers Four have been called America's Musical Ambassadors to the World. The website AllMusic.com describes The Brothers Four as one of the longest surviving groups of the late 50s/early 60s folk revival, "and perhaps the longest running accidental music act in history. They turned professional completely by accident as a result of a practical joke," reports the website.
Dick confirms that story. In 1958, a member of a rival fraternity set up a fictional "gig" for the group to audition at a local venue called the Colony Club. The group arrived only to discover there was no invitation, after all. The joke was on the rival fraternity, however, when the club manager asked the group to do a couple of songs and ended up hiring them. "We were booked there for 28 weeks," says Dick.
And they never looked back. In 1959 while on spring break from the U.W., the group made a guest appearance at "the hungry i," a well-known club in San Francisco. To ensure a favorable reception, they stacked the audience with local fraternity brothers, and invited Mort Lewis, manager of jazz giant Dave Brubeck.
"He was impressed and told us to make a tape. We headed back to a studio in West Seattle, put together eight tunes, and sent them to New York."
The group itself quickly followed that tape. "On July 4, 1959, we were on a prop plane across the country, on our way to New York," says Dick. "It was a pretty amazing trip. We watched fireworks all the way across the country!" Those fireworks seemed to herald The Brothers Four remarkable rise to fame as they exploded on the folk scene of the late 1950s.
"You can imagine how disappointed my mother was when in the second year in college I decided to run off and become an itinerant folk singer," jokes Dick. He promised his parents that he would finish college if his musical career didn't work out. Needless to say, he didn't return to college.
"It happened so dramatically fast that we hardly had time to adjust. After we arrived in New York on the 4th of July, we recorded an album for Columbia, then another in February, 1960." By June or July, the song Greenfields had climbed to the top of the billboard charts.
Success meant a truly exhausting schedule that lasted for almost twelve years. "We traveled all the time. That became our work, with 250 concerts per year, traveling every day, sometimes traveling 300,000 miles in a single year." They also recorded two albums per year those first ten years.
What was it like to be on the forefront of the folk scene during those heady days? "One of the highlights of those years is that we made five appearances at the White House under three different presidents: Kennedy, Johnson, and Nixon."
Dick was with The Brothers Four from 1958 to 1990. By 1990, the decision to leave the group seemed easy. "I reached the point where I felt I had done it long enough and it was time for a change." In 1980, while he was still a member of The Brothers Four, he had already started a television career at KOMO. "I worked as an on-air broadcaster for 16 years," he reports. He worked on several programs including PM Northwest, AM Northwest, and then for almost a dozen years, Northwest Afternoon.
"I wrapped up my time there with a show I helped to create called Time of Your Life. We were probably ahead of our time for a market that was underserved – people 45 and older. This was back in 1995. We won a couple of local Emmys and the show was well received, but KOMO was going through some tough changes at the time, and brought it to a close," reflects Dick.
"That is when I decided it was another time for a change. I reinvented myself and went to work in the healthcare industry."
As it turns out, this career move was a very good fit. "At KOMO I did so many interviews over the years and the ones that always resonated with me had to do with health and medical issues. I knew that if I could get myself involved with the healthcare community, I would like it."
And like it he has. Dick has worked for Virginia Mason Medical Center since 1997. "It is interesting. I get to tell all kinds of fascinating stories through video."
Music will always be a part of his life, although he doesn't perform as often as his fans would like. Every now and again he joins up with another ex "Brother" Terry Lauber to collaborate on music projects. "Twice since I left the group Terry and I have performed in Japan, in 2006 and again last year." That trip marked Dick's 33rd performance in Japan. "The Brothers Four really nurtured the Japanese market," says Dick. "We may have arguably sold more albums in Japan than in the U.S."
Dick talks with obvious pleasure about his busy family life. "Mary and I have been married for almost 35 years, the second marriage for both of us." They each brought two children into the marriage, two boys for him and two girls for her. "We also have two grandchildren. As you can imagine, they are the light of our lives. We love spending time with those kids!"
Life hasn't always been smooth sailing for Dick. "I've had a couple of incidents with cancer, which happens to be pretty prevalent in my family." But even those health scares have a silver lining. "In the mid 90s this led me to begin thinking about what I could do to become proactive about safeguarding my health. I stepped up my exercise regime, changed my diet to eating healthier foods, including experimenting with a mostly plant-based diet." He also found what he calls an astonishingly effective fruit and vegetable nutritional supplement that he takes religiously.
This focus on health has become a strong avocation for both Dick and his wife Mary. "I think most Americans are doing themselves a great disservice by their food choices," he says. "I read a great book called "Killing Yourself with Your Fork?" I think we can all do a better job about being strategic in our food choices. It's amazing how much difference a little change can make to your overall health."
It quickly becomes clear that Dick is knowledgeable about healthy aging strategies and passionate about how to pursue vibrant good health through nutrition. So much so that he has agreed to write a guest editorial for Northwest Prime Time in our "Healthy Aging & Longevity" edition. Look for it in the February/March issue of Northwest Prime Time. Thanks Dick!
This article recently appeared in the January 2012 issue of Northwest Prime Time, the Puget Sound region's monthly publication celebrating life after 50.
---