Lack of Volunteers Hurts Washington Food Banks at Crucial Time
September 11, 2023 at 10:13 a.m.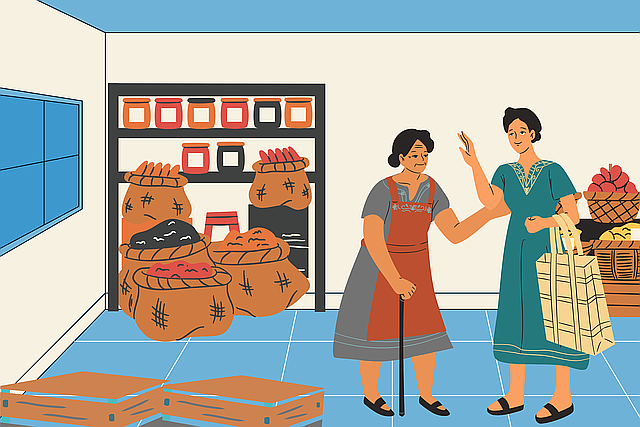 ---
...by Eric Tegethoff, Washington News Service
---
A shortage of volunteers is taking its toll on food banks in Washington state.
Joe Gruber, executive director of the University District Food Bank in Seattle, said they have about 300 weekly volunteers who make their operations possible. But with COVID-19 worries subsiding this summer, their usual volunteer base has been getting out and traveling more than past years.
Gruber pointed out the shortage comes at an unfortunate time because they are busier now, seeing 50% more people in 2023 than 2022. He acknowledged the increased need stems from a confluence of issues.
"The inflation that folks have experienced over the last few years, and then we've also seen an erosion of some of the enhanced benefits like SNAP had received some extra dollars," Gruber outlined.
An increase in funds for the Supplemental Nutrition Assistance Program during the pandemic ended in March. A 
recent study
 found SNAP recipients experienced a 21% increase in food insufficiency after the increase ended.
Gruber emphasized the lack of volunteers is hurting not just inside the food bank but in other operations, such as their home delivery program. He added they have also seen a 10% to 15% decline in food donations, which means they have to buy more food.
"We're needing to fundraise more money to make sure that we've got those resources available, and that's another way that volunteers have helped us in the past," Gruber stressed. "We have an annual fundraising auction where we'll hope to raise $250,000 or $300,000, and it happens because volunteers commit."
Gruber noted fortunately for his food bank, students at the nearby University of Washington campus lend their assistance.
"They've engaged deeply in our work and supported it," Gruber observed. "Hopefully for us, we'll have a resource that not every food bank will have available to them; an abundant pool of interested and engaged students starting back in the fall."
---